The Digital Fashion Week allows designers here to showcase their creations in an event that is streamed live around the globe.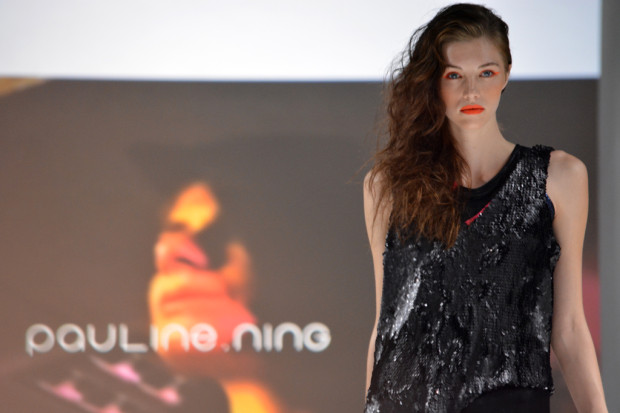 WHO would have expected the humble HDB flat on a global fashion runway?
Not literally, of course. But the audience at the recent Digital Fashion Week was treated to the familiar architectural features of our public housing in YESAH's Spring/Summer 2015 collection, which was also inspired by elements such as Retrofuturism and Art Deco.
"The grid prints and symmetrical forms from the apparels were inspired by the HDB windows and buildings," explained YESAH's founder and homegrown designer Linda Hao.
The 24-year-old alumna of Temasek Design School was among 50 designers who took part in Digital Fashion Week, held from Oct 31 to Nov 3 at the National Design Centre.
The event, which featured emerging young designers alongside experienced veterans, is  streamed live to anywhere in the world. Hence, it widens the exposure of their creations.
Held annually since 2012, the event that is owned and organised by marketing agency DFW Creative has served as a career launchpad for many aspiring designers.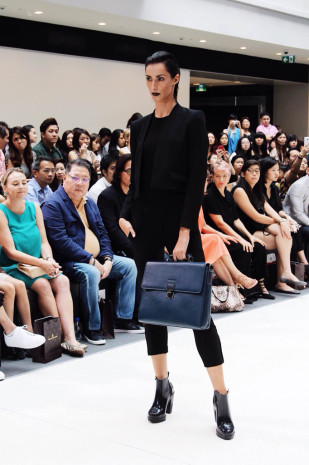 Linda herself has unveiled several other collections including YESTOTES, A Few of My Favourite Food, YESAHxTEETEEHEEHEE, and YESTOTES Autumn/Winter 2014. Her apparels can be found in boutiques such as Actually and  Superspace in Singapore and LLL+ in Kuala Lumpur.
She said each collection tells its own story that draws on her memories through cultural and daily musings.
"Each collection I design is different from the last and each has always something unexpected for my fans," said Linda, who is also one half of TWOFACEsg, a local female DJ duet team.
"I also maintained a personal style and aesthetic which can be seen in my collection. This allows every collection I have ever produced to be viewed as one concept, unified though my style and aesthetic."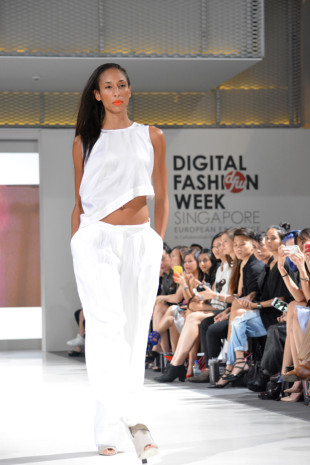 Another local designer who showcased her creations at the four-day fashion event was Pauline Lim, owner of the fashion label PAULINE.NING.
Specialising in ladies wear, Pauline draws inspiration from books on architecture, history and even technology and infuses these ideas through intricate detailing in her designs.
 – Additional reporting by Faeezah Adam