Project Superstar 2007 winner Daren Tan plays gangster Lim Seng Hock on Channel 5's hit drama series Mata Mata. AFIQ NAQIUDDIN and CHARMAINE AW conduct an e-mail interview with the bachelor and find out that he's quite different from his screen persona.
What can viewers expect from your character in this new season of Mata Mata?
Seng Hock character developments and the tribulations he will be facing as a triad member and lover in the 70s. It is the era when Singapore effectively cleared out secret society activities. Love hate relationships that revolve around him that really spice up his story.
How has Seng Hock developed in the show?
Mata Mata – The New Era is currently set in the 60s -70s, and Seng Hock of course has grown older in terms of age. He's 45 and sports a moustache! In terms of characterization, there is a different aura about him. He's calmer, darker, and more ruthless than before. But deep down inside he's still the good Seng Hock. But most importantly, he is fashionably sexier.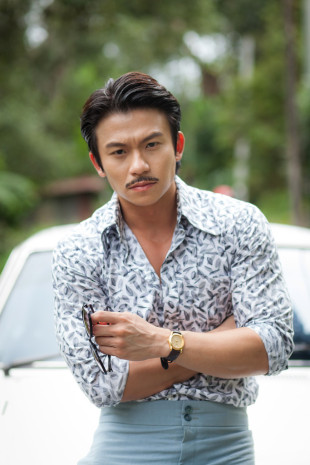 How different is Seng Hock from who you are in real life?
Very different! Seng Hock is way cooler than me. I don't behave like that in real life. I'm so much more amicable and funnier in real life. I love a joke or two but Seng Hock will never appreciate it. Seng Hock always gets girls to like him in the drama but I'm not so lucky in real life.
In contrast to your current role as a gangster, you played the role of an 18-year-old school boy before in That Girl in Pinafore. Which role do you consider to be more difficult to play and why?
Both roles are technically difficult to portray as a relatively new lead and both are in different languages too. Mentally, That Girl In Pinafore requires more emotional output as compared to Mata Mata which involves more action and physical input. Both characters are quite different from what I am in real life so it was quite challenging.
Why did you go from singing to acting? 
As much as I love singing, it is not a big market for singers based in Singapore sadly. I have come to like acting after these experiences and it is really a passion. If people think I can and want to hear me sing, then I guess it is still an invaluable talent to keep!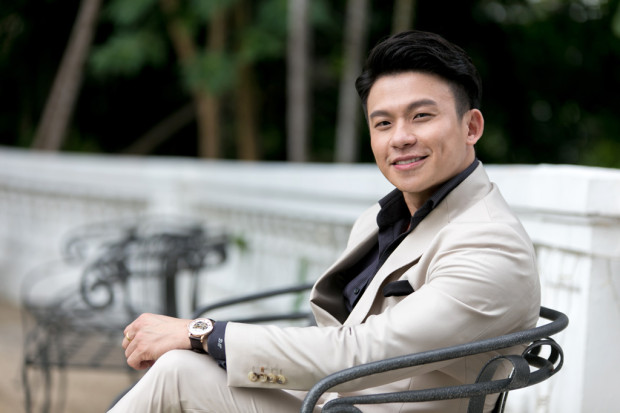 Was the change from being a singer to an actor difficult?
It's really interesting that I came to be known as an actor nowadays. I won the singing competition back in 2007 and I was signed to MediaCorp for around three years. Then i practically left the industry in 2012 for almost two years. A close friend of mine approached me and introduced me to the director of That Girl In Pinafore. That's when things started to go for me as an actor. Right after that I was asked to audition for Seng Hock and here I am.
Looking back on your past experiences in this (entertainment) industry, do you think you have made the right choice in the change?
I believe everything happens for a reason and things also happen at the right time with the right opportunity. Most of the time, the choices I make may not be the ones that are right for me. Luckily for me, things fell in place as an actor and if people like me and want to watch me act, then I know I must have made the right choice in acting now.
What do you have to say to aspiring young entertainers out there?
Be true to yourself and your passion. It is easy to give up but it's those who persevere that succeed. Singapore needs aspiring young entertainers like you to step up!
Catch Mata Mata – A New Decade every Monday at 8pm on Channel 5