For someone who is a well-known stand-up comedian and goes by the moniker Fakkah Fuzz, Muhd Fadzri Abd Rashid is more than just a barrel of laughs in person.
The 28-year-old entertainer, host of the upcoming Channel 5 show 50 Ways To Be A Singaporean, was not only funny and witty in this interview with The Republican Post, but also thoughtful and serious.
In fact, Fuzz was quick to point out the new show, which introduces viewers to interesting and little-known facts about Singapore, is unlike the more humorous stuff he's done in the past.
"In this show, there is no fiction at all," he said. "It is not comedy like Random Island or some of the other sketches I wrote."
Fuzz was a scriptwriter and actor in Random Island, a parody of Singaporean stereotypes that was aired in 2012.
But despite the more serious nature of 50 Ways To Be A Singaporean, this comedian, with over four years' experience in making people laugh, could not resist a joke. ""They can expect me and my bald head," he said when asked what viewers can look forward to. "You're all going to have to lower the contrast on your TV because this is going to shine through."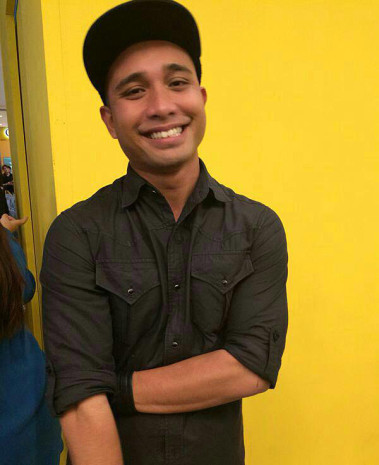 Fuzz was first highlighted by 8 Days magazine as being "talented" in 2011 before finally earning his big break in 2013 when he won first place in the stand-up comedy competition, Stand-Up for Singapore.  He then went on to perform in shows in Kuala Lumpur, Cambodia and Indonesia. He is also part of Singapore's biggest stand-up comedy circuit, The Comedy Club Asia.
Apart from his laidback personality, Fuzz's passion for all things Singaporean also shone through during the interview.
He said: "When you see the new talents of our generation, you really feel like there is hope for Singapore's talent. Now, people are no longer afraid to support local talent and music and it's great."
The entertainer added that he looked forward to the airing of the show and said viewers can expect to discover or re-learn information that they thought they knew or might have forgotten.
Catch 50 Ways To Be A Singaporean on Channel 5 from Sep 11 at 830p.m.