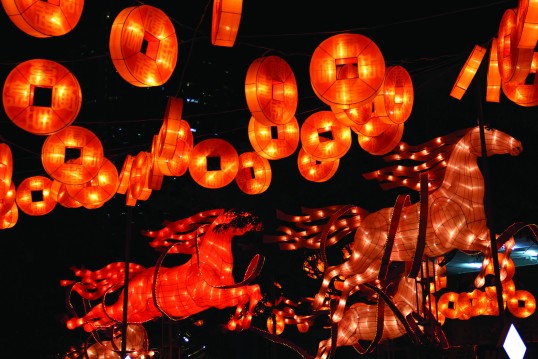 Repeating every 12 years, students born in 1990 have the horse as their Chinese zodiac sign.
The year of the horse is associated with leadership and a strong character, so if you turn 24 this year, this is your year to step up your game and maybe take up a leadership position.
However, the impulsive behaviour of the horse leads to recklessness, so stay away from gambling or taking great risks.
Astrologers say that this is not a great time to bet on luck to get you through. First, what is a "horse" like?
Strengths
People born in the Year of the Horse favour the limelight. They are clever, kind to others, and like the prospect of an adventurous career path. "Horses" are generally chatty, cheerful, perceptive, talented and down-to-earth people, but they can be stubborn as well.
They like entertainment, large crowds and are popular among friends. These individuals are active at work and refuse to accept failure.
Weaknesses
Like the animal itself, "horses" do not like constraints. At times, their interests can be superficial and lack real substance.
They are usually impatient about everything other than their daily work. They are also independent and stubborn individuals who rarely listen to advice.
"Horses" are seen as wasteful creatures, and are not good with matters of finance due to a lack of budgetary efficiency.
Those born in the year of the horse are flamboyant in nature and hence, like to move in glamorous circles and pursue high profile careers.
"Horses" tend to interfere in many things and frequently fail to finish individual projects. (Luckily for them, we do things in groups in RP…)
Celebrities born in the year of the horse: Denzel Washington, Harrison Ford, Jackie Chan, John Travolta, Oprah Winfrey, Paul McCartney, Katie Holmes, Rembrandt, Ashton Kutcher, Emma Watson, Kristen Stewart, Kobe Bryant and Genghis Khan.
Now that you've learned about the Year of the Horse, it's time to usher it in by having a Happy Chinese New Year!