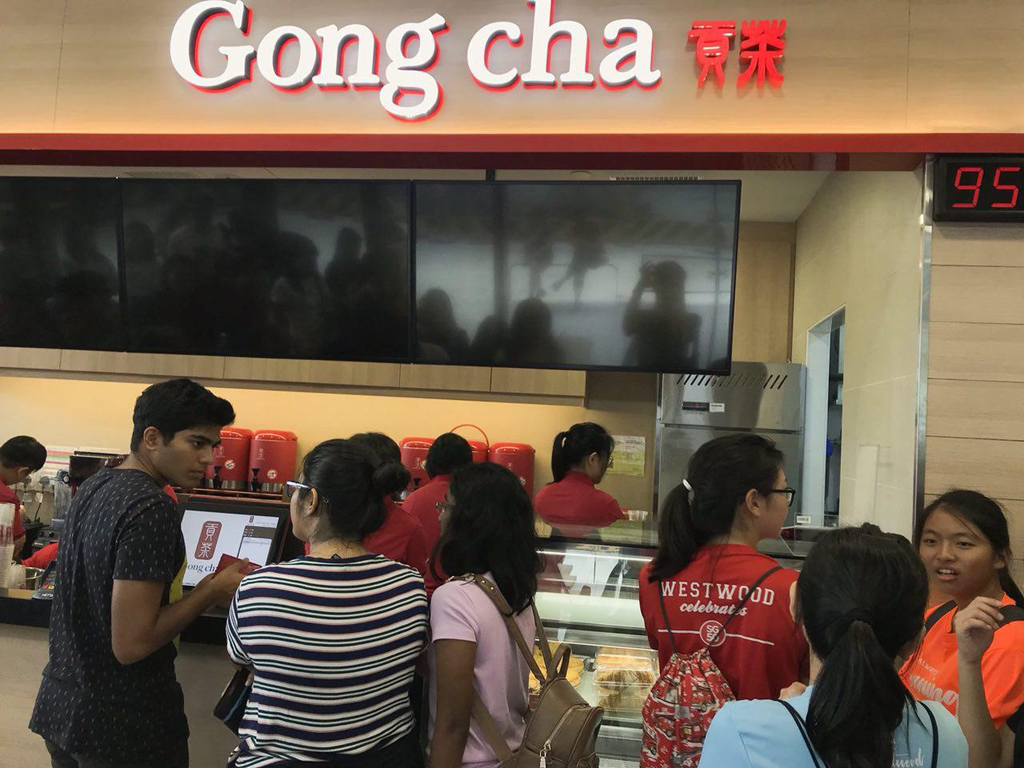 After almost six months of hiatus, popular bubble tea chain Gong Cha returned to Singapore, opening its flagship store at the SingPost Centre on Dec 1.
On opening day, Gong Cha was greeted by a roaring 200 strong crowd. Some joined the queue as early as 10pm on the evening prior to the official opening.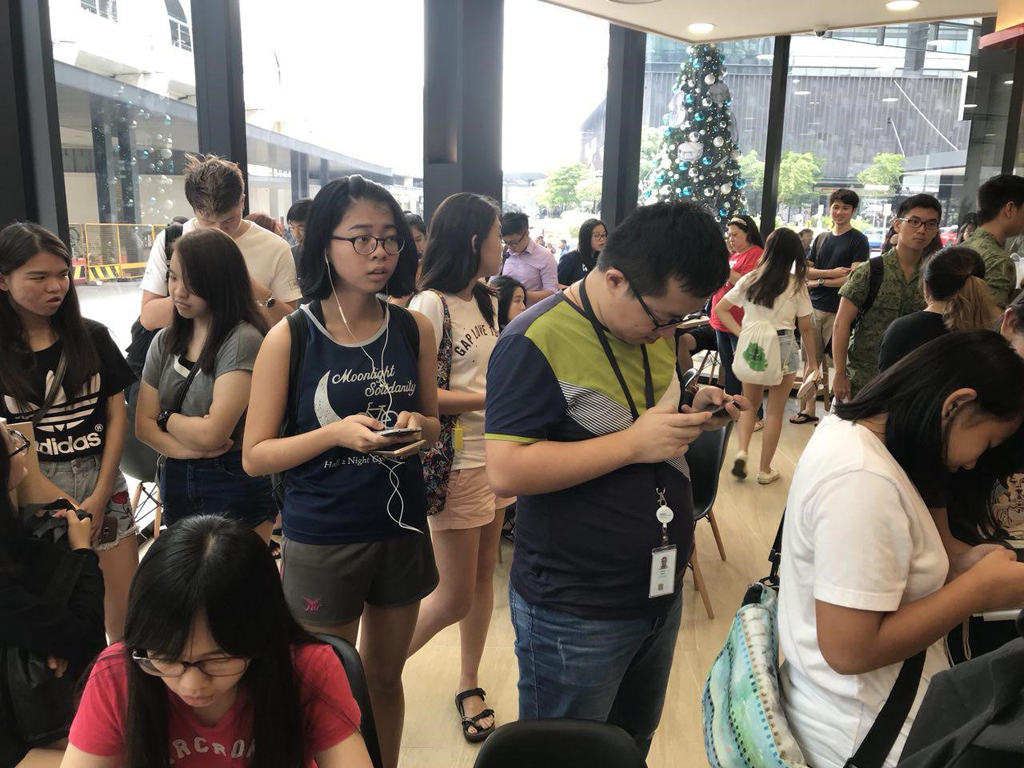 Students Sitara Appasamy, 17, and Rhea Singh, 17, were both ecstatic when they found out that Gong Cha would be reopening in Singapore. "When we found out Gong Cha was coming back, we DM-ed each other saying we had to come down."
They travelled from Bishan and Lakeside respectively, just for the franchise's bubble tea. The pair, who were saddened when the franchise closed its doors island-wide early 2017, ordered the classic drinks off the menu.
"We were very disappointed that Gong Cha had left and closed down. So, the happiness that Gong Cha is now back, it's pretty amazing," said Sitara.
The new and improved Gong Cha has revamped its shop space and added new items to its menu, while still keeping the fan favourites such as the Alisan and Oolong flavoured teas. The brand has also introduced a smoothie range with flavours such as Mango, Brown Sugar Dessert and Purple Sweet Potato.
23-year-old Melissa Jen Lim was in line to try the new Purple Sweet Potato smoothie. The NUS student felt that the combination was unique and worth giving it a try.
Melissa Jen, who drinks bubble tea at least once a week, said that she preferred Gong Cha to other bubble tea chains like Koi and LiHo. One reason is she felt that Gong Cha had better-tasting pearls, which are the chewy balls found in bubble tea.
"I don't usually drink pearls so the pearls from Koi didn't really appeal to me. I also felt that LiHo's drinks were a little too sweet."
Gong Cha's outlet in SingPost Centre has 33 seats, allowing customers to sit down and enjoy their cuppa at leaisure, something that was previously not possible. Apart from this, the brand has also introduced food items in their menu such as muffins available in chocolate, blueberry and cranberry flavours ($3.90 each), chicken pie ($3.90) and tuna mayo Croissants ($3.90).
Gong Cha has since opened three other outlets including at Ngee Ann City in Orchard Road and NorthPoint Shopping Centre in Yishun.