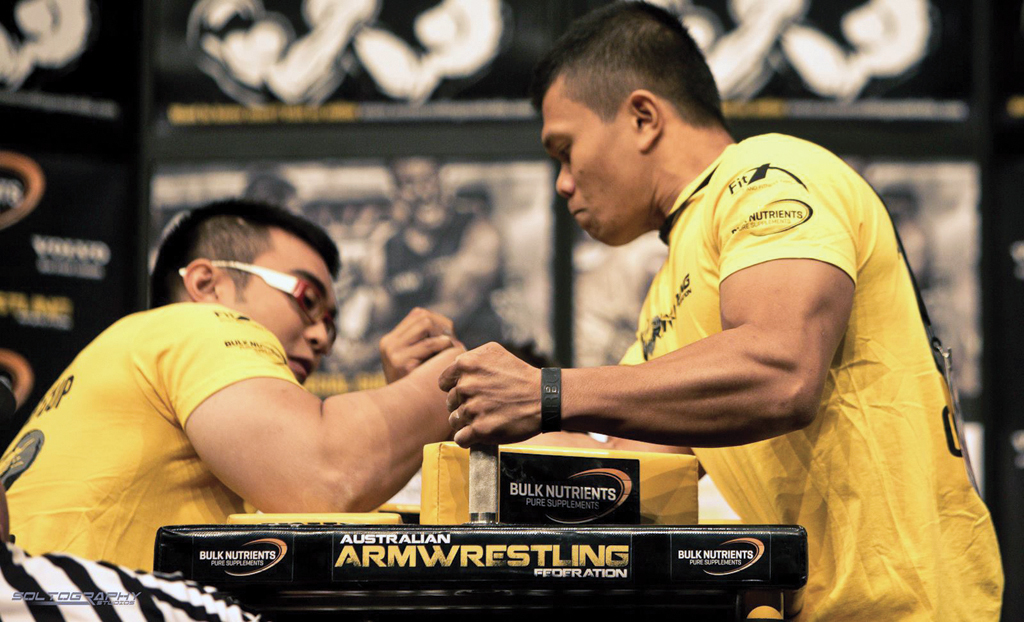 His passion in arm wrestling started with informal matches with his classmates. But what began as fun and games soon became a serious matter for Valen Low.
Intrigued by the sport, he began researching online to learn more. He also started an informal league in his secondary school, incurring the wrath of his teachers as they felt it was disruptive.
"My form teacher tried to ban me from arm wrestling," Valen said. "They told me there was no future in this sport."
Mocked for pursuing his passion, Valen is now having the last laugh. The Republic Polytechnic health management and promotion student became the first Singaporean to win a major championship, when he emerged victorious at the Asian Open Arm Wrestling Championship in June, last year.
Valen felt his hard work has been vindicated by the win, even though he acknowledged some may not consider arm wrestling a sport.
"I do not blame those people as arm wrestling is not a mainstream sport," said the 20-year-old. "However, the sport is expanding and I feel that people will know about the sport sooner or later. They should understand what governs the definition of a sport and should not exclude arm wrestling as an actual sport."
Valen's road to success was not easy. Soon after he participated in his first competition in December 2010 in Malacca, his parents demanded he quit the sport and focus on his studies as he had scored 32 points for his O-levels. But he persevered and dipped into his own savings to compete in various competitions in Malaysia.
Valen began to make his mark in 2011, with wins in the junior categories in several competitions across the Causeway. His grades also improved at ITE College Central, where he took a community sports and recreation course.
Valen's success also caught the attention of other arm wrestling enthusiasts here, and he co-founded Singapore's only club for the sport. The club now boasts over 15 regular members who train every Sunday at his parents' four-room flat in Yishun with the aim of competing overseas.
Valen, whose right arm is stronger than his left, rubbished the notion that arm wrestlers train only by bench pressing heavy weights. Instead, newcomers should get on the arm wrestling table and wrestle as much as they can, he added.
Valen's parents are now more supportive of his passion in arm wrestling. "I feel that he should be doing whatever he feels happy about… as long as he feels happy, I will support him," said Mdm Goh Poh Choo, Valen's mother.
His father, Mr Roger Low Fook Cheong, added: "We feel that the Government in Singapore should support and give some recognition towards his admirable work ethic and dedication towards the sport of arm wrestling, either through funding or a venue to train."
Valen had previously contacted the authorities here to recognise the sport but their response was tepid. To fund his expenses for overseas competitions, he has used his tournament winnings, loans from his parents and bursary awards. He has spent at least $5,000 thus far.
Valen said he does not view arm wrestling "as a way to earn money", but vowed to continue to do his best in his studies and his sport. "I want to show to others not to give up on their dreams or aspirations and believe that everything is possible if you believe in yourself," he said.