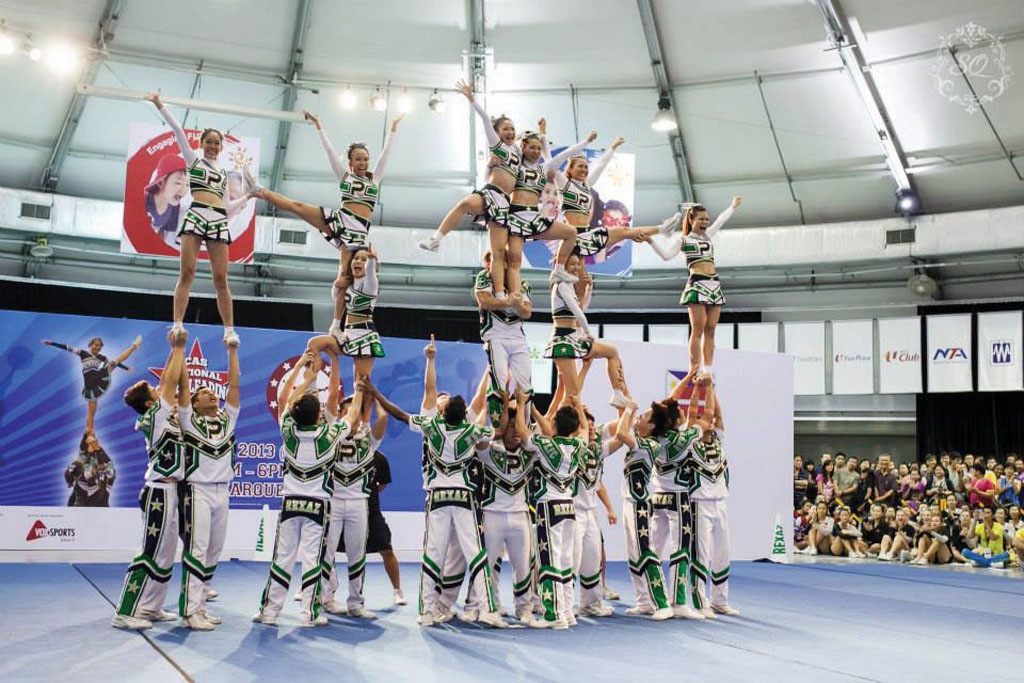 Victory is a familiar feeling for Republic Polytechnic's cheerleading squad as they once again proved they were the best by clinching first place in the overall competition and winning four other categories during the recent CAS National Cheerleading Championships (CASNCC), held on 28th March, 2015.
But just three short years ago, things were not as smooth sailing. "The first three years of my position as coach were very rocky, the culture here was not strong and there was nothing to hold them together," said Miss Karen Neo, 27, the current coach of Rexaz.
In her first year as coach during the 2009/2010 season, Ms Neo was met with disappointment as the team's performance was dismal. For every competition they participated in, they won nothing. Not only was this a huge blow to the squad, it made a huge impact on Ms Neo as well. "As a coach, I started questioning my own abilities, and I told myself that if the following year Rexaz didn't win anything, I would quit," said Ms Neo.
But hard work, as always, does pay off.
Ms Neo drew up rules and these included: punctuality, no clubbing close to competitions, no "relationships on the mat" and strict diet and exercise guidelines. Poor response to feedback was not tolerated as was poor grades. Anyone whose GPA slipped below 2 would be asked to leave. Everyone showed up for training three times a week on normal days and in the run-up to competitions, it was doubled to six times a week.
The team also roped in an advisor who helped initiate an exchange program in Thailand where they learnt how to improve fitness and agility. Soon after getting back from Thailand, they participated in the annual CASNCC and claimed first place, beating their all-time rival, Singapore Polytechnic's Gusto Cheer Squad who was champion for the past two years.
"It was hard, but they took it positively and it motivated everyone to strive even harder," says Miss Kimberly Chen, 20, Assistant Coach of Rexaz and fresh graduate from Republic Polytechnic, Diploma in Pharmaceutical Sciences. When asked for her secret to success, Ms Neo says there isn't really one. "It really is just about working harder than the day before and that motivation has to come from within.''