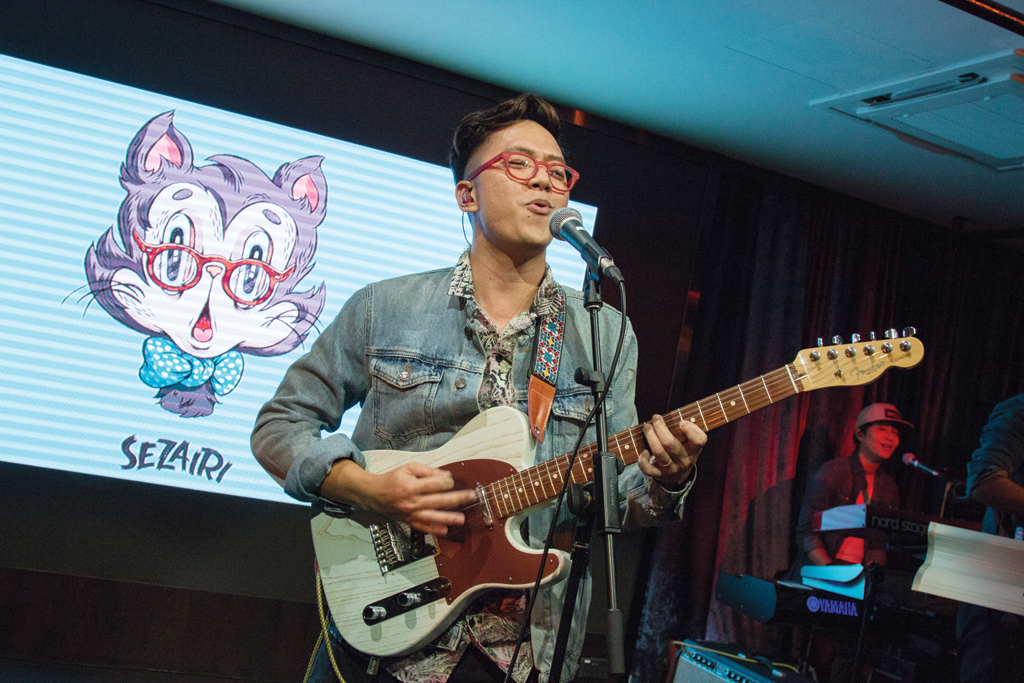 In 2009, Sezairi Sezali was just a 21-year-old who joined the reality singing competition Singapore Idol with the aim of securing a recording contract.
Now, the Singapore Idol alumni is planning to showcase his artistic growth and new-found sound with his new Motown inspired dance track 70's.
Sezairi held a release party for his new single at the Hard Rock Café (Cuscaden) on July 21, 2017. He also premiered the music video for the Motown inspired dance track and performed several songs during the launch.
Creative Process
70's is a continuation of Fire To The Floor single and the kind of sound that Sezairi likes. The 29-year-old singer-songwriter felt the 70's lyrics were more personal.
Speaking to The Republican Post, Sezairi said: "I feel like I have hit somewhat of a milestone in terms of developing my own sound."
While he has been in the industry for a long time, Sezairi said he has taken greater control over his music since his EP SEZAIRI. For example, instead of focusing on just the lyrics, the singer-songwriter would also pay greater attention on ensuring the right instruments are picked.
When it came to producing 70's, Sezairi said it took a whole village to make the song possible as he worked with a bunch of Swedish writers and producers. "We recorded the track in the afternoon and by night, it's already in Sweden being produced. So, it's really a game changer I feel, for modern day artist, especially for the new artists coming up," he said.
Finding Himself
When asked about the intention behind the use of cats in the music video for 70's, the single artwork as well as on the cover of SEZAIRI, the singer-songwriter said it was aimed at taking ownership of his fears.
"I used to be really scared of cats," Sezairi said. "When I was looking for something to represent me, for the EP, I kind of wanted to take ownership of all the things that I was scared of. And because this to me, was something very personal and it's totally not a mainstream sound."
He added: "Whether is it people judging me, or whether people thinking that I'm somebody else or people not liking me because of my music. I just wanted to take ownership of all of those fears and just, be the person who's not afraid to try."
Being in the music industry at a young age meant that Sezairi had to find himself while being placed under the spotlight. He revealed that it took a long time for him to figure out who he really is as a person as well as an artist as he had a narrow minded view of what music and the music industry was. But as soon as he figured out, Sezairi said he developed the confidence to showcase who he really is as a person through his new music style.
Sezairi's fans have taken noticed of the new music style. Mr Ezekiel Zhong-Han Azib, 27, a fan, said: "I think there is a major change and I think of course, in music you always have to change and if you keep doing the same thing, not only will the fans get bored but also the musician themselves will get bored of it."
When asked about a possible EP or album, Sezairi revealed that he is currently in the experimental stage and will only put out new material when he has a clear idea of the direction he is taking. "I don't want to just release things to release them. I want to have a clear idea of what it's going to be which I don't have yet," he said.