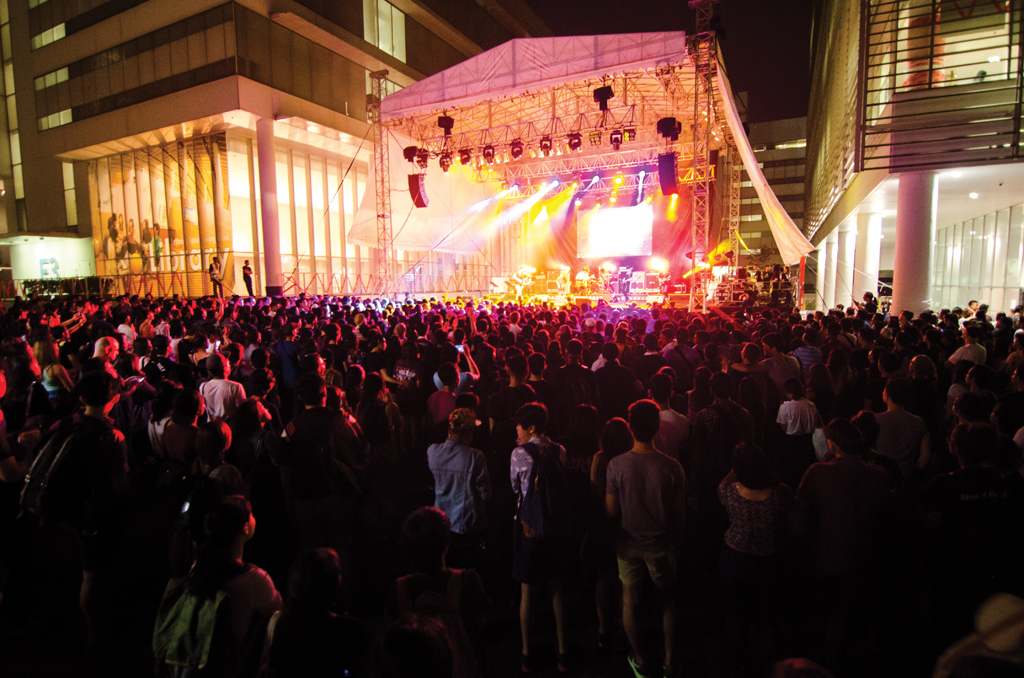 Free admission, good music and held right in the heart of Republic Polytechnic. If you have heard the sound of beating drums, loud guitars, and muffled singing amplified from the third level of Republic Polytechnic, it is a sign that the school's signature event, IGNITE! Music Festival, is back.
The festival returns this year between Aug 21 and 22, and is organised by The Republic Cultural Centre. Held at the Lawn, this year's festival boast a promising line-up of acts, such as old-school pop soul Dru Chen, bubbly and effervescent band Take Two, and former Singapore Idol Sezairi Sezali.
Some acts performing this year are familiar to the IGNITE! stage, with notable returning acts such as rapper ShiGGa Shay who performed last year, and veterans The Full Pledge Munkees who performed back in 2010. This also includes RP's very own interest groups, Replug and Jammerz Arena, who have been given a chance to showcase their musical talents.
A couple of new faces will also be seen this year – unique alternative soul band The Good Life Project, urban rapper THELIONCITYBOY, and veteran batucada percussion group Wicked Aura.
Into its eighth year, IGNITE! had previously hosted some of the biggest names from the local music industry. They included Electrico, The Sam Willows, The Great Spy Experiment, Charlie Lim and Gentle Bones. It is also the only music festival that hosts only Singaporean acts.
Beyond this year's festival, there will also be fringe events such as song writing and gig photography workshops, as well as mini showcases by Jammerz Arena and Replug at South Agora.
However, the event will not just be about the music. The festival will also have a carnival-style village, with booths set up by sponsors to sell food and drinks, lifestyle items, as well as band merchandise.