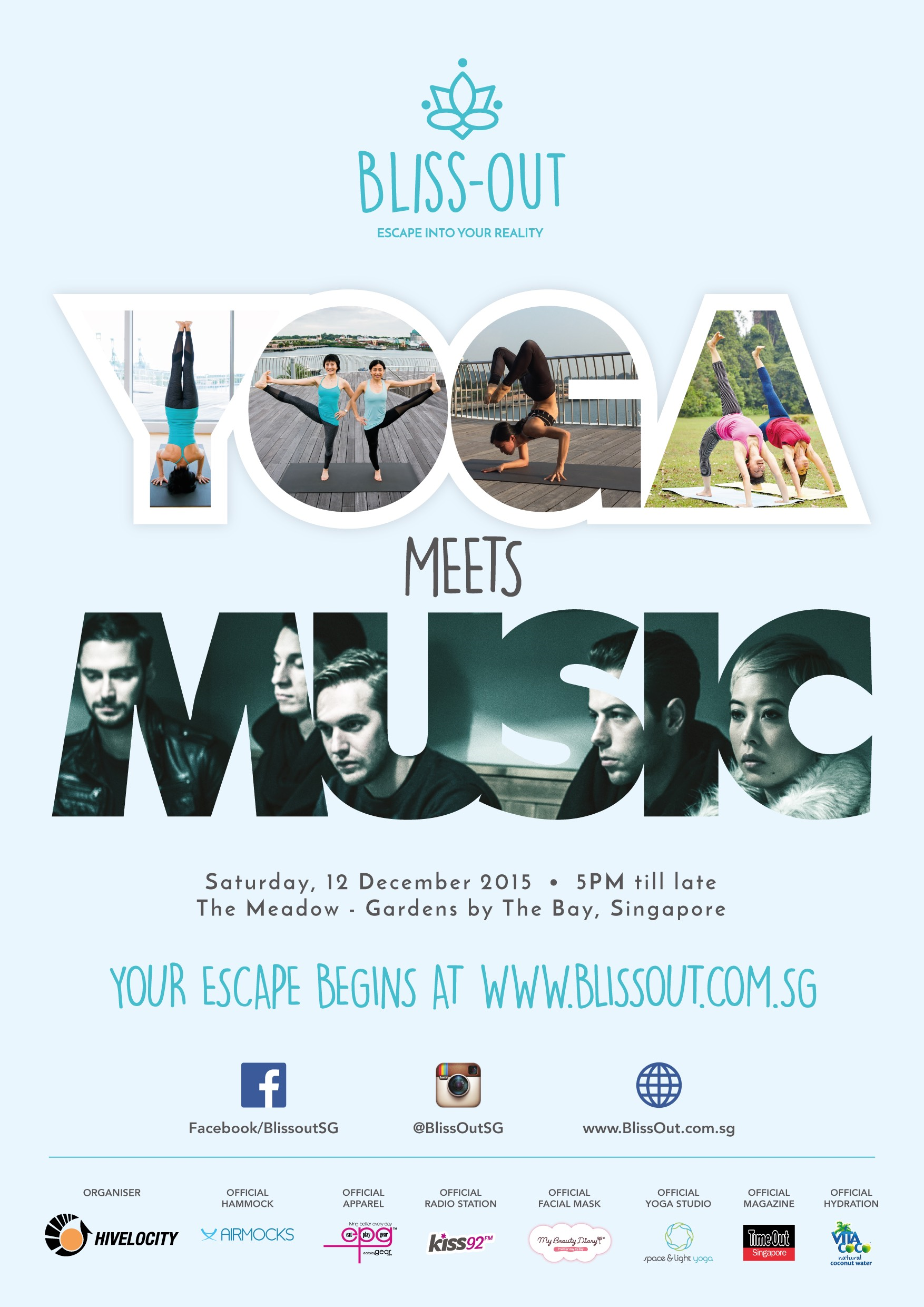 Bliss Out, a first-of-its-kind yoga and music festival, will be held at The Meadow, Gardens by the Bay this December. Held on December 12, it will feature international artists such as Kiwi band The Naked and Famous and acclaimed yoga instructor Sianna Sherman.
Whereas previous yoga events were commonly held in the city and comprised of mass yoga sessions or competitions, Bliss Out's programme will start with two consecutive yoga sessions before ending the night with a concert.
The first yoga session, conducted by local instructors Lynn Yeo & Sumei Shum of Space and Light Yoga, is suitable for beginner level yoga practitioners. It will last for an hour.
Following this will be an intermediate session, conducted by international yoga instructor Sianna Sherman, founder of Mythic Yoga Flow and a familiar name to yoga practitioners worldwide. The intermediate session will combine asana, mantra, mudra and meditation, which organisers have promises to be a soulful journey.
Singapore musician Inch Chua will be performing at the Bliss Out concert. In preparation for her latest EP Letters To Ubin, she lived on the island for four months.
Inch, who was the first Singaporean musician to be invited to the SXSW Music Festival in 2010, said: "The record is much more than a homage to the island and its hardened nostalgia; it's a chronicle of my journey of stripping back down to basics – musically and personally."
The Naked and Famous will also be releasing new material soon and members have been busy all year preparing for their upcoming album. Although this weekend's performance is not their first gig here, it will be the band's only concert this year and may even showcase new material.
"It'll be energy fuelled! We are so excited to be playing," said the band. "We may showcase some new material."
Ticketing details are available on the event's website http://www.blissout.com.sg/registration/