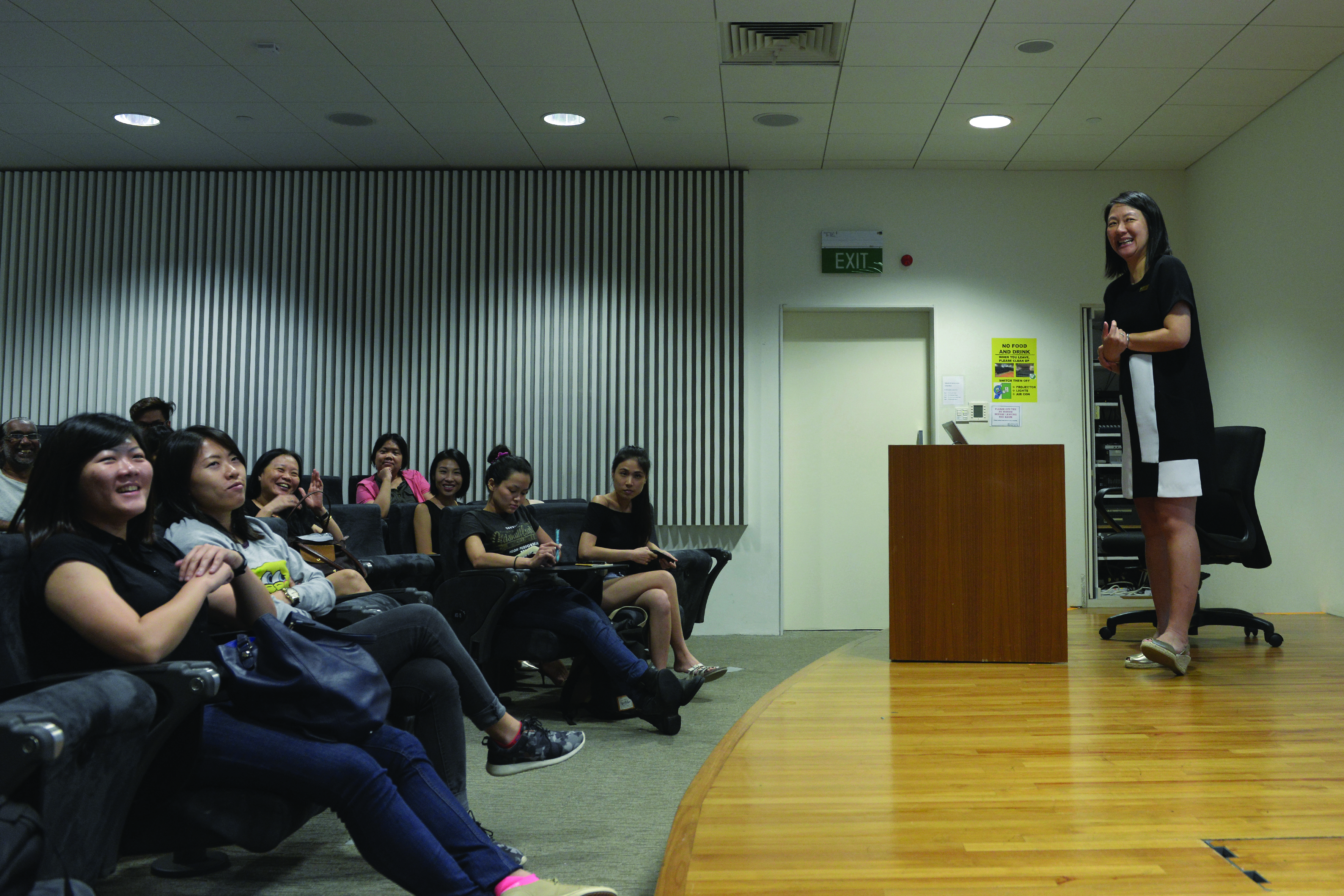 More than 40 people were recently given a sneak peek into the new Specialist Diploma in Communication Strategies for Social Media.
The course was introduced by RP's School of Management and Communication (SMC) to meet the demand for social media professionals in the industry.
The specialist diploma is meant for individuals, such as working adults, to enhance their social and digital marketing skills by training them to develop communication strategies for social media. They will take modules such as Digital Media Analytics, Social Media User Interface and Social Media Engagement Strategies.
The course also provides opportunities for students to try their hand at creating compelling social media content. They will also learn how to harness digital and social media analytics to engage their customers and stakeholders.
Mr Dany Asmara, a 37-year-old primary school teacher, feels that this diploma not only benefits his institution but can be of his own interest too. He said: "If my institution needs publicity, optimising viewer count etcetera, maybe I can contribute in that area. Or If I want to start my own business, I can use the methodologies learnt in this diploma for my own career."
RP is the first local polytechnic to roll out this diploma in line with the national SkillsFuture movement. Courses on social media currently provided by both private and public educational institutions last for one to two days.
"They are insufficient in equipping individuals with the necessary skill sets to develop a robust strategy for their company to leverage on the opportunity offered by social media," said SMC Director Warren Wang. "That is why we thought that this specialist diploma will be useful to address this gap."
The specialist diploma will begin in April, 2017 and has a student intake of 30. The lessons will be conducted mainly on evenings during the weekdays and sometimes during the weekends as well.
Applicants who wish to enter this one-year Continuing Education and Training programme must have a relevant polytechnic diploma or degree in any discipline and must have at least two years of relevant working experience.