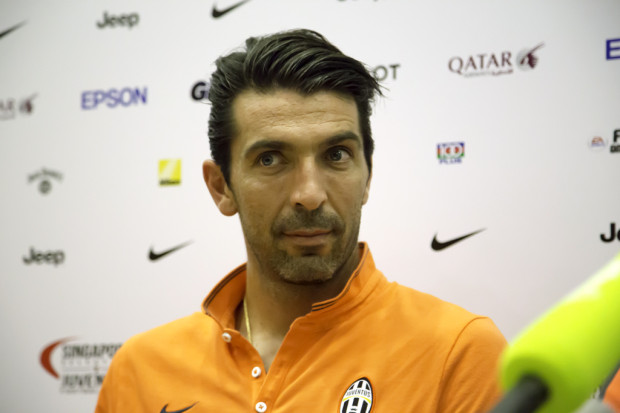 Tomorrow, a Singapore Selection team faces the daunting task of taking on Juventus, the most successful club in Italian football history. The star-studded team includes former World Cup winners Gianluigi Buffon and Andrea Pirlo, Argentinian star Carlos Tevez and rising French star Paul Pogba. Just last week, the team thrashed the Indonesia All-Stars 8-1.
You'd think the local team would be quaking a little in their boots. But national coach Bernd Stange was unfazed, cheerful and even light-hearted at the pre-match press conference last night.
For starters, the 66-year-old German poked fun at the Italians' reputation for being tardy while waiting for them to show up. "Normally, I will make my players pay $10 for every minute they are late. Juventus owe us about $60 dollars now," Stange said with a laugh.
He then turned his attention to the spanking new state-of-the-art National Stadium, passionately talking about its role in reviving local football.
He said: "We are in the beginning of a long, long way to improve Singapore football and we need this stadium, definitely. We are proud to have this stadium and need the Kallang Roar back."
"Stadiums like this, Wembley, Parc de Princes and Signal Iduna Park are football stadiums and not stadiums for Bruno Mars and Shakira."
Related Story
The mood took a turn for the serious as the Italians finally arrived at the press conference, probably still recovering from fatigue after a long journey from Sydney.
Among those present from the Juventus contingent were manager Massimiliano Allegri, legendary goalkeeper Buffon and Spanish striker Fernando Llorente.
One player not at the conference, but who was largely on the minds of everyone in the room, was Chilean midfielder Arturo Vidal, who is rumoured to be heading to Manchester United.
"Arturo Vidal is now training and when new season begins, he will be with Juventus," Allegri said after a brief pause.
Juventus has won a total of 30 Serie A titles, with captain Buffon the proud owner of five of them. But there is still one major trophy to elude him.
"The Champions League trophy has never been one of my obsessions but winning it next season along with other trophies, will be like a cherry on top of the cake," said the 36-year-old.
In preparation for the gruelling season ahead, the current Asia tour will be a chance for the Bianconeri to test out their formations with their talented superstars. But their Singapore opponents are ready for the challenge.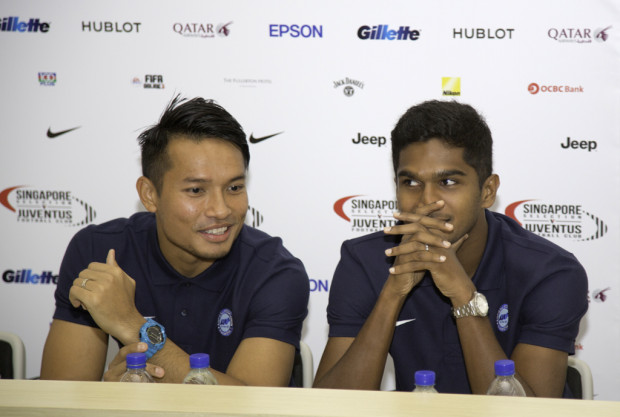 Warriors goalkeeper Hassan Sunny, 30 said: "It is not easy to face one of the best free-kick takers in the world, so when the situation comes, I hope I can manage it well."
Central midfielder Hariss Harun, 23, is tasked with the tall order of containing the fearsome strike force of Llorente and Tevez.
He said: "It is going to be a big test as we will be facing a whole team of top stars, but this is how we live and this is how we get better."