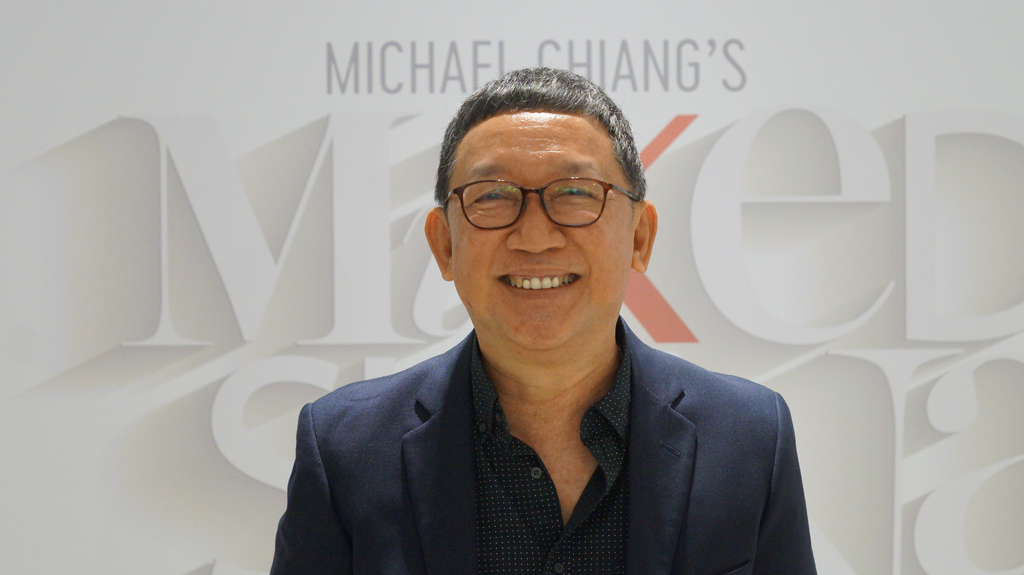 Is finding love in the digital age any different from pre-dating apps days? Can artificial intelligence (AI) replicate the human experience?
These questions form the core of Mixed Signals, a new 13-episode TV show that debuts on Channel 5 on Nov 5. It is an adaptation of a 1989 play written by veteran playwright Michael Chiang of Army Daze and Beauty World fame.
"I think once I proposed the idea of doing the series to Mediacorp I had to find a way to update it… find a way to lengthen it from two hours to 13 hours so that was the first challenge," Chiang said at a preview of the show held for RP students on Oct 24.
Mixed Signals' plot puts a high-tech spin on a classic tale of boy meets girl. The story revolves around Victor (Hon Kahoe), a shy nerd trying to find love at a function organized by the Social Interaction Network. Victor meets bubbly history teacher Vanda (Udaya Soundari) and they hit it off, eventually going on their first date. However, misfortune falls upon Vanda, quite literally, as a television falls on her head on her way home from her date.  The heroine is saved by plastic surgeon Dr Arthur Loh (Chua Enlai) at the top-secret Ministry of Social Technology, a government facility to create humans equipped with AI. Vanda becomes reconstructed into a "perfect" woman, with chips implanted into her brain. Meanwhile, Victor searches desperately for his missing love and one day sees a Bollywood actress on TV who is a spitting image of Vanda.
Award-winning theatre director Beatrice Chia-Richmond, who directed the TV show, said: "When I look at Mixed Signals I feel that it is a very special piece because it really does look at us Singaporeans, our lives, how we fall in love, how we confide in ourselves; and it also has very outrageous ideas.
Speaking of outrageous, Chua, who is most well-known for his work on satirical comedy The Noose, said he was drawn to the character of the obsessive Dr Loh as they share similar traits. But that does not mean it was easy portraying the character. "I know nuts about science," he admitted, referring to the terms he had to learn.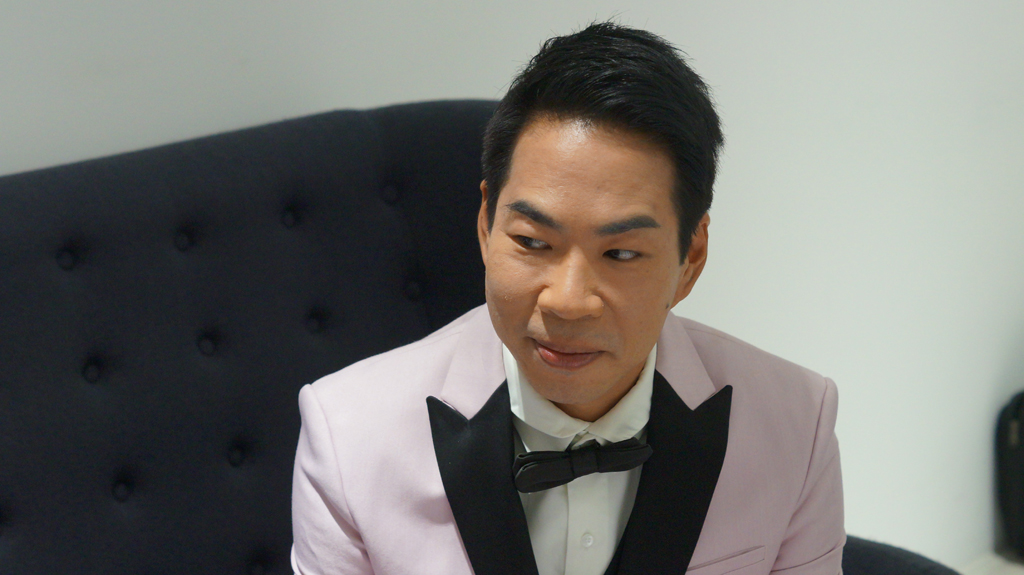 Other notable actors in Mixed Signals include theatre stalwarts Siti Khalijah Zainal and Shane Mardjuki as well as veteran actress Tan Kheng Hua, who played a major role in the hit Hollywood movie Crazy Rich Asians.
The cast shared stories that made the preview audience laugh, such as a champagne cork "nearly killing" Chua and Soundari falling asleep and snoring loudly during a scene where she lay bandaged on a bed.
Chia-Richmond had glowing words for the cast and crew, saying: "Every day they come on set, they just bring magic to it."
So since they made a show about dating in the digital age, do they have any personal thoughts on the subject?
"I guess chemistry for me is the most important thing," said Chiang. "And whether you get along in the right way and whether you are honest."
Chia-Richmond is all for online dating but still roots for human interaction. "You can meet online but you should try to communicate with one another in person as fast as possible," she said.
At the end of the day, Chia-Richmond hopes the show's exploration of love and humanity will resonate with the audience.
"I feel that this show made me think very hard about being human… I think it is so much better to be flawed and imperfect but human than to be perfect and inhuman."
_____________________________________________________________________
Mixed Signals airs at 9:30pm on Channel 5 from Nov 5. You can also catch it on Toggle.