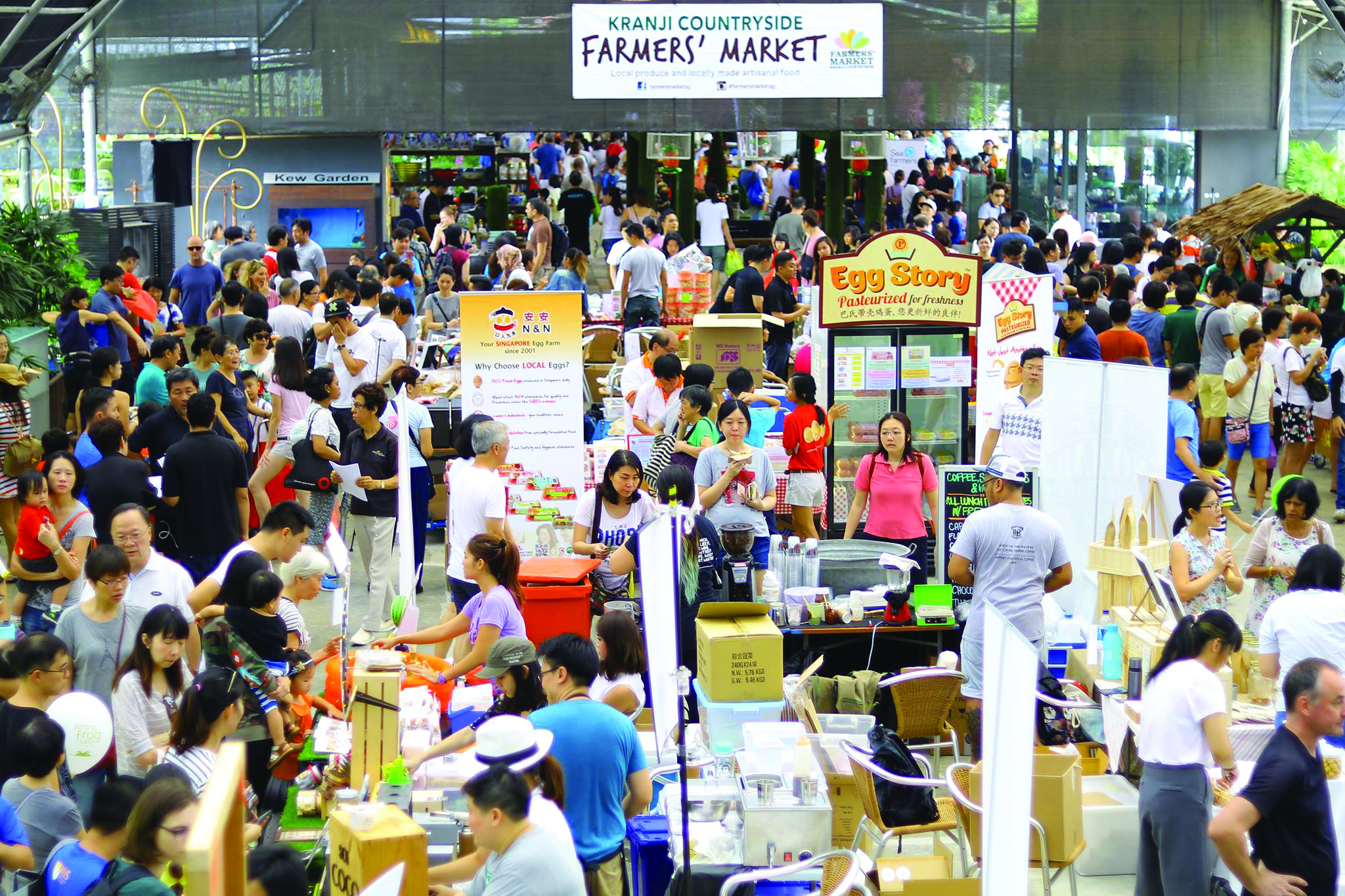 Farming may not be seen as a young, fun and innovative industry but a group is setting out to change this perception.
Known as the Singapore Young Farmers, the group wants to increase awareness of local farms and their importance.
The group was established in May 2015 by four children of Pioneer Generation Farmers. Since then, five others have joined the group as volunteers.
One of the volunteers is agricultural consultant Darren Ho. The 27-year-old said the group was worried that farming in Singapore may be a thing of the past as the older farmers leave their trade.
And public education plays a key role in raising awareness of this issue. "We bring people to farms that are not well known to Singapore and tell them about the importance of farming," said Mr Ho.
The Singapore Farm Festival held in October, last year, was one recent event held to promote local farms to the public.
Organised by the Kranji Countryside Association – which represents over 40 farmers in the area – last's year event saw an increase in attendance. Some 15,000 people attended the two-day event, an increase of 3,000 from the year before.
"This event was to let Singaporeans to be more aware of the local farmers, local produce, local artisans and the community," said Mr Kenny Eng, Director of Gardenasia – a nature-based events company situated in Kranji. "It contains live band performances, party zone and animal corner which is their differentiating factor amongst the rest."
The Singapore Young Farmers also had a booth at the Festival where it organised games, infotainment activities and a donation drive. "As much as marketing and making it look sexy is important, people have to appreciate food intrinsically and understand the real value of it in their lives," said Mr Ho. "We eat every day, and it is a matter of surviving and enjoying food. So education plays a key role in this."
Youths who attended the event gave the thumbs-up. "I found it interesting that you could talk to the farmers themselves. That's very cool and you get to listen to their stories," said Beatrice Adrienne, 22, a Singapore Management University undergraduate.
Ms Hannah Teo, 25, who visited the Kranji farms for the first time, added: "It provides a very different vibe, different experience from the everyday weekend."
Mr Ho said the perception "is starting to change, although it is a slow process". "But the best way to do it is to create an industry out of it – meaning have schools and lessons starting from the young to talk about the importance of agriculture, just like math and science," he added.