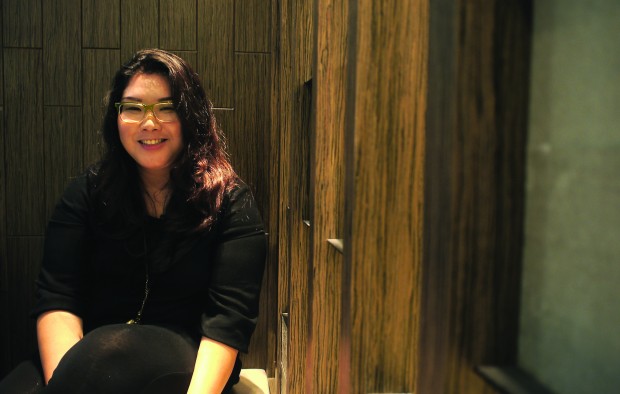 RP graduate Claudia See is one step closer to becoming a doctor but she will never forget her memorable journey at RP. She shares her life-changing experience with the Republican Post.
It was just like any other day for Claudia See who was working as a clinic assistant. Just when she was explaining the use of medication to a customer, she received a call from the National University of Singapore's (NUS) Dean's office. What she heard made her jump so much that her colleagues thought she was having an epileptic seizure.
NUS had called to inform her that she was accepted into Yong Loo Lin School of Medicine. A rare occurrence as only one of 10 applicants get accepted. About 1,000 are rejected every year and over the last three years only 280 students have been accepted, according to figures from the Ministry of Education.
Claudia graduated with a near-perfect GPA of 3.98 in May 2013 and has made history by being the first RP student to land a place at the NUS Yong Loo Lin School of Medicine. But to reach there, the 20-year-old had to work hard.
Looking back, she chose the polytechnic route because her 'O' level score did not qualify her to enter a good Junior College (JC). "Study hard, go into a JC and you will end up in university. If you deviate, you will never get to your destination," said the Biomedical Sciences student on what was drilled into her as a young girl. With this belief, her eyes were fixated on going to a JC. Little wonder she didn't even know that Republic Polytechnic existed back in 2010. But with her results, she had to think carefully about her choices and decided on the School of Applied Sciences (SAS) to study Biomedical Sciences because she knew she was good at science.
Once in RP she found a learning environment unlike any other she had encountered.
"The Problem-Based Learning pedagogy helped me apply what I was learning. It helped me understand things better. The only difficulty is probably memorising the material. But the moment you can apply it, you can memorise easily,'' said the former Fairfield Methodist student.
It was also in RP that she decided it was important to do more than just study well. That's when she decided to work as a clinic assistant at a private clinic in Bukit Gombak. It was not easy going to work three days a week, but she loved it because she could apply what she learnt in school. "You need a passion to live. For me, it was the desire to study medicine because I want to equip myself with a skill that I can help others with," said Claudia.
"I wanted to be a doctor since I was six. It was something that only aunties would do (i.e. being a clinic assistant), but I applied for this job because I wanted to know more about medicine.''
Claudia credits her facilitators for being her constant cheerleaders. Her facilitators also enjoyed having her as their student. Responsible, cheerful, hardworking, can do spirit and positive mind-set are just some of the adjectives used to describe her. "We all felt that she had the abilities to do well in the field of medicine, mainly because of her helping nature and can do attitude," said Dr Girija Veerappan, Assistant Director (Academic) and Covering Programme Chair (Diploma in Biomedical Sciences).
Coping in a big sea
Currently a freshman at NUS, she attends classes with students from the top schools in Singapore like Raffles Junior College and Hwa Chong Institution. She would be lying if she said it was easy on her and doubts still creep in. Claudia says questions such as "Am I competent to do this?" and "What if I disappoint RP and my facilitators?" have crossed her mind.
But she reminds herself that she has an incredible opportunity which she cannot waste. "You don't live for yourself anymore. I'm working hard because I want to serve people in the future. That takes away all my insecurities," she says.
Claudia is set on becoming an orthopaedic surgeon, but she would need to specialize first. She likes orthopaedics because she gets to apply her knowledge to accurately diagnose a problem; finding out the root cause of the injury, fracture or ache. Her Final Year Project at RP was on biomechanics, which focused on augmenting and improving some techniques to heal fractures.
With hard work and her confident and positive attitude, it won't be a surprise that she does well. As Dr Girija aptly describes: "Claudia's always can do spirit, positive mind-set and helping nature makes her stand out from the rest."