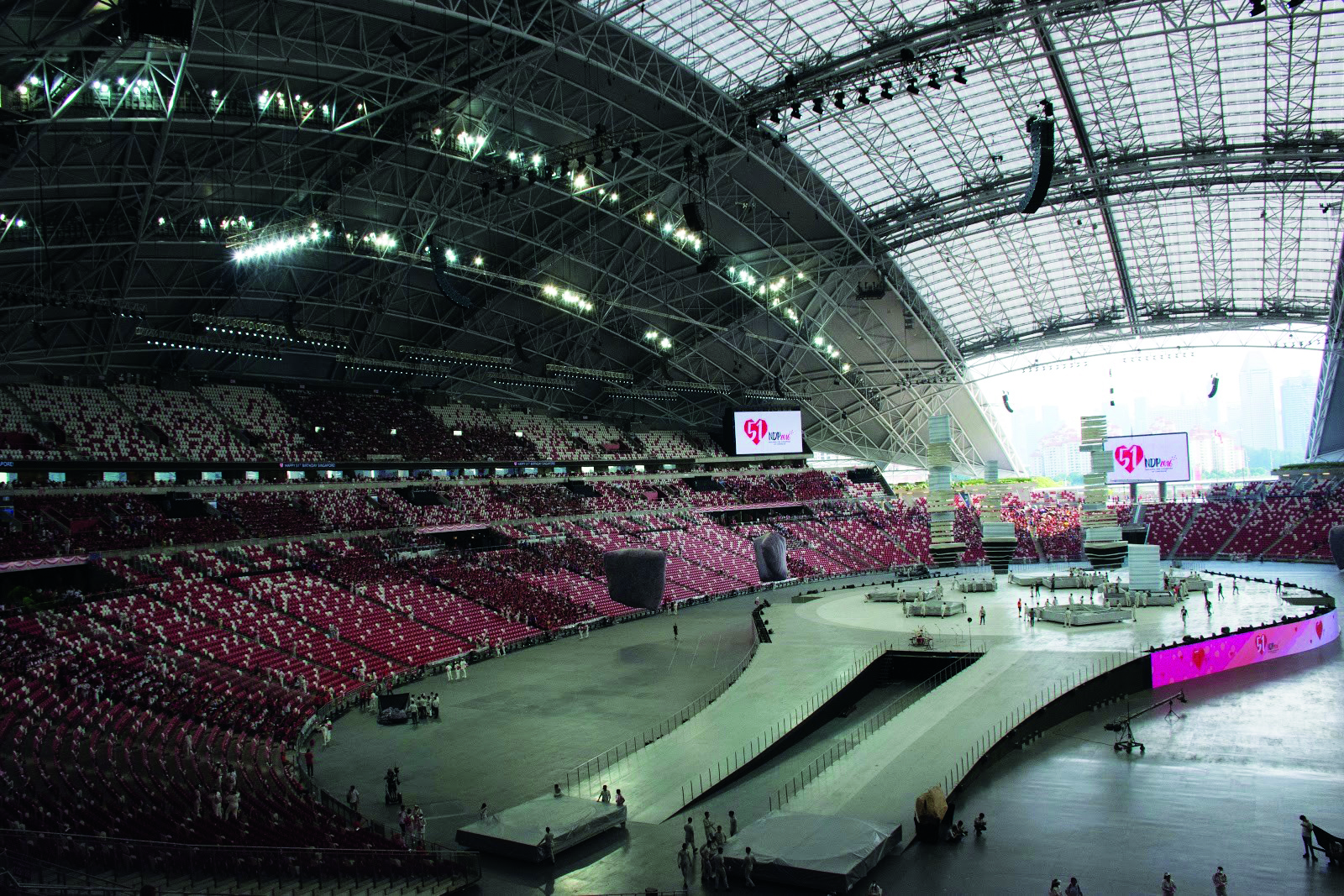 Close to 70 Republic Polytechnic students volunteered as motivators at this year's National Day Parade, which was held at the new National Stadium at the Singapore Sports Hub for the first time.
The students were stationed at specific places of the stadium and they were tasked to enhance the spectators' experience by helping them take photos and guiding them in various song and dance items.
According to Mr Gay Peng Rend, the Cluster head for RP at this year's NDP, the 67 motivators were also given tools such as balloons and frames so that they could create balloon sculptures and photo opportunities. "All we really want to see in our motivators is that they have two things – they are willing and they are available," he added.
Chya Jin Feng, a third-year Pharmaceutical Science student, said she had made new friends as a motivator at NDP. "Because of NDP, I have made a lot of friends not just from RP," added the 20-year-old. "We still keep in touch even outside of NDP rehearsals and the bond forged from this experience is special."
RP students have been active volunteers at the NDP in recent years. Beyond just preparing for the actual event, the school has worked closely with each motivator on areas such as resilience, integrity, compassion and excellence. "Nine years in this journey, I have seen motivators finish their studies and have moved on to the next phase in life," said Mr Gay. "I have seen how they have grown and changed for the better."
This year's NDP witnessed several historic firsts. A fireworks display was held indoors at the parade and popular NDP songs like Home and Count on Me, Singapore were hand signed. But some had also expressed disappointment at the absence of perennial crowd favourites, such as the aerial flypast and the Singapore Armed Forces Red Lions.
But Ms Hashina Abdullah, a 33-year-old housewife said she was still "excited to be watching the NDP live". "This is my first time here, usually I stay at home and watch on TV. Being here makes the experience more real."