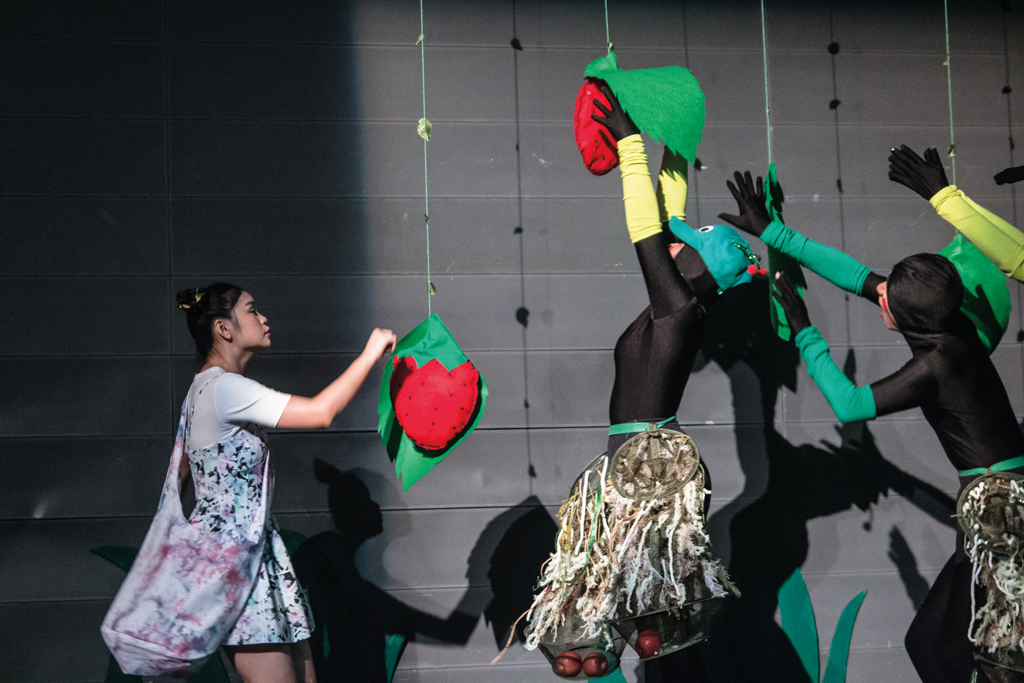 Characters from a classic children's book were brought to life by Republic Polytechnic's Operation Theatre as the drama interest group recently staged two performances for a group of autistic children.
Based on Eric Carle's The Very Hungry Caterpillar, the play told the story of a young caterpillar's transformation into a beautiful butterfly.
The performances, which were held at The Republic Cultural Centre on Jun 9 and 10, were a joint collaboration between Operation Theatre and the Diploma of Arts & Theatre Management. Students from the interest group formed the majority of the cast, whereas the latter's students took charge of the design of the props with the help of students from Tanglin Secondary School.
The event also marked the first time Operation Theatre had put up a show for students with special needs.
"Autistic children aren't allowed to be in a theatre so having this production for them made them very thankful as it might be a once in a lifetime experience for them," said Ho Li Yi, a second-year Arts & Theatre Management student.
Theatre may prove challenging for those with autism as their behaviour, ranging from involuntary noises to overexcitement, can be disruptive to others in the audience, The Guardian newspaper had recently reported.
But for The Very Hungry Caterpillar, the production team had planned different scenarios so that they could understand how different stimuli would trigger various sensory concerns. But their fears were cast aside as the audience interacted with the performers and the props used in the play.
"A big part of the show required audience members to pick up 'food' within the space to 'feed' the caterpillar and these children so gladly and enthusiastically did so," said STA facilitator Samantha Bounaparte, who was the show's producer.
For Mae Pineda, the show marked the first time she took on the role of a stage manager. "Although planning the event was difficult, seeing how happy the children were because of something we worked hard on really warmed my heart," said Mae, a second-year School of Engineering student. "I would love to do something like that again in the future."