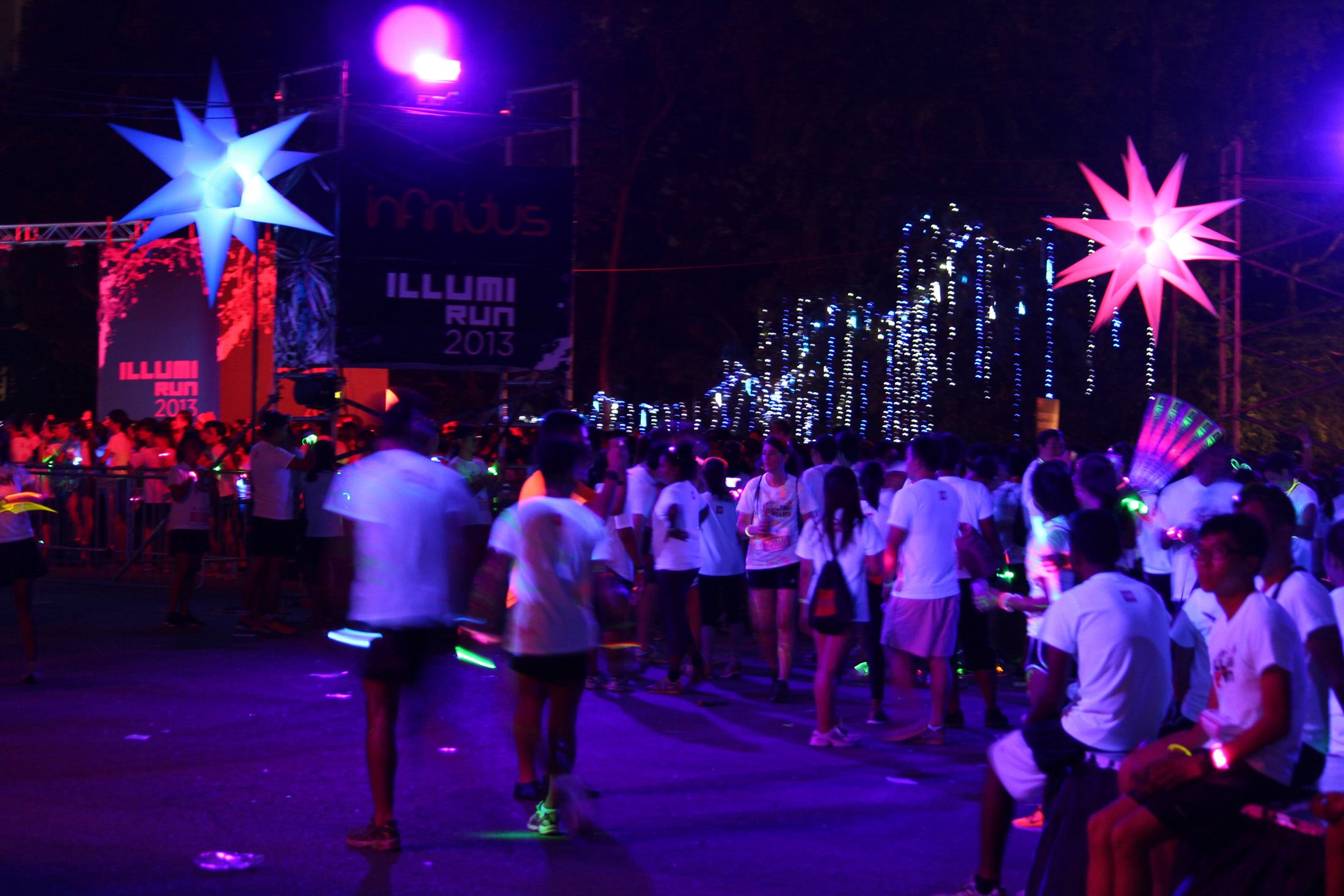 Most major runs are staid affairs with serious and casual folk warming up to pound the roads. But those who signed up for the Illumi run that was held on Dec 7 at the F1 pit building were greeted with a completely different – and delightful – sight.
Making its debut in Singapore, the night run splashed participants with non-toxic neon water that glowed under neon lights. Music was also played at different parts along the 5km route. But the highlight of the night was the after-run party where DJs spinned the latest tunes.
Runners were also issued a "party" pack which included goggles, a splash out tee and a LED wristband. But the 10,000 participants who signed up brought along their own accessories like colourful wigs, afro hair, and even ballet tutus. The party atmosphere was unmistakable.
"I signed up for this run because it looked fun and the paint and UV light made it unique compared to the other runs," said Gina Tay, a third year student at Ngee Ann Polytechnic.
The first-time participant also enjoyed the fact that it took place at night which made it more exciting and less tiring. Other runners also cited the neon lights as the motivating factor for them to sign up.
"It was something new so I decided to give it a try together with my friends," said Celestine Chun, 19. "I really loved the tunnel towards the end of the run which had a really nice laser display and everyone was so hyped up," said the SMU undergraduate.
She added that she will definitely be back again next year.
Jeffrey Foo, director of the event's organiser Infinitus Productions told the media present that the overwhelming response of this run is an indication that Singaporeans are embracing such fun-themed runs and this bodes well for more creative runs. He also said that they will definitely be back in 2014 with a bigger and brighter plan.
Republic Polytechnic was one of the two supporting partners of the run and some students went as volunteers to help out in the run.