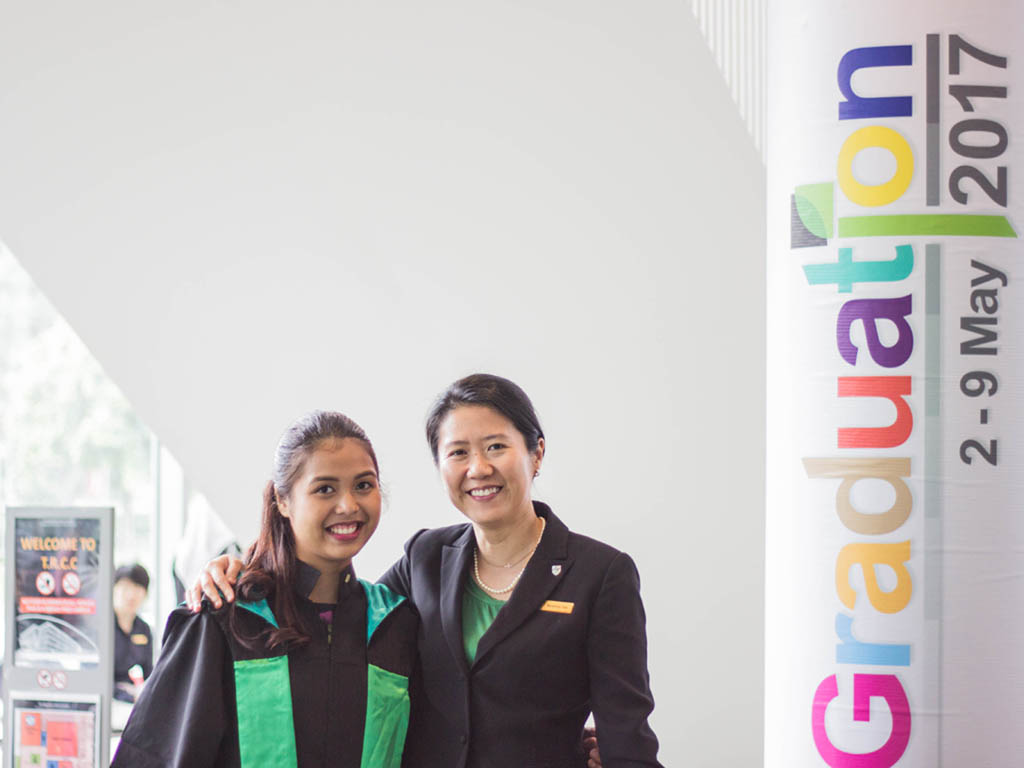 Republic Polytechnic kicked off its annual graduation ceremony on May 2, 2017 which was officiated by Manpower Minister Lim Swee Say.
A total of 4,752 students are graduating this year.  This includes the inaugural batch of 42 Diploma in Human Resource Management with Psychology (DHRMP) and 49 Diploma in Marine Science and Aquaculture students.
RP Principal Yeo Li Pheow noted that over 20 per cent of the DHRMP students have received full-time job offers prior to their graduation. Many students credited this to their internships offered by the diploma.
DHRMP graduate Kristina Manik, who is the valedictorian for the Class of 2017, felt her internship at Bain & Company was fruitful. She aims to further her studies and is weighing offers from Singapore Management University and Nanyang Technological University. Her end goal? Working full-time at her internship company. "Through my internship, I got to experience first-hand lessons about grit, initiative, and adaptability," said the 19-year-old.
Kristina felt her lecturers' encouragement and guidance helped her to become a more confident student. She also paid tribute to her family in her speech.
Mr Pintor Manik, Kristina's father, said: "As parents, we just do our best in giving them advice and ensure that there is an open communication between us and our children."
Ms Beatrice Tan, DHRMP's Programme Chair, was also another who beamed with pride as she watched the pioneer batch of students graduate.  She was grateful for many industry partners who endorsed the programme, as they took in DHRMP students for positions which were previously not open to diploma students.
Ms Tan said: "I felt a sense of relief that we did not disappoint parents who took a leap of faith and entrusted this particular stage of their educational development to us by enrolling their children in DHRMP, an untested programme with no track record three years ago."
Ms Manik gave this advice to RP students: "How you think is important. The mind is a powerful tool, hence I constantly try to be positive about everything. Think success, not failure."