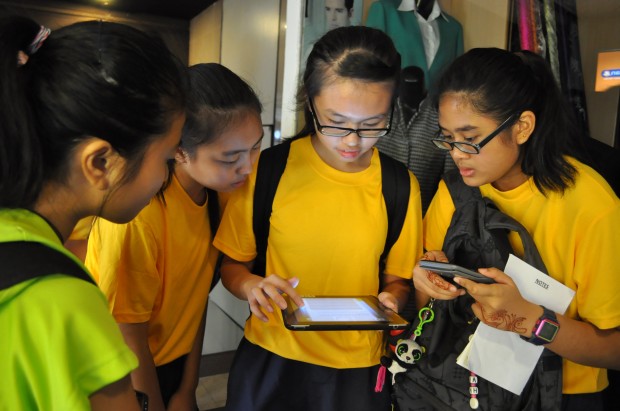 A total of 120 students from 11 secondary schools gathered at Hong Lim Park bright and early on the morning of 26th October, all geared up for the Financial Literacy for Youths (FLY) Race. The nationwide inter-school race, organised by RP's Centre for Enterprise and Communication (CEC) and CITI-NIE, aimed to raise financial literacy awareness for youths and get them to be familiar with the CBD area.
Through a series of interactive activities, participants were introduced to key concepts like making investments and how to protect their own resources. Seven game stations were set up at various CBD landmarks such as Capital Square and Market Street Food Centre. There, the participants had to complete questionnaires and tasks to accumulate points.
The organisers injected more interactive and fun elements to enhance the experience for the participating students by engaging Rockmoon, a local game-based learning product development company, to design the games and activities trail. Instead of using booklets, for example, technology gadgets were programmed to record answers and scores of individual teams.
Bedok Town Secondary's Ashley Tan, 15, felt that the race had effectively raised her financial literacy awareness. She said: "From this race, I learned how to manage my finance better in the future so that I won't be losing out when I start working in society."
At the end of the race, one of the teams from Westwood Secondary School clinched the grand prize. The team's three members Mohammad Faeez, Cassandra Goo and Edwin Tan, all 15, were thrilled at being crowned champions. Mohammad Faeez said: "We really did not expect to win as we answered quite a few questions wrongly but we continued the trail without giving up."