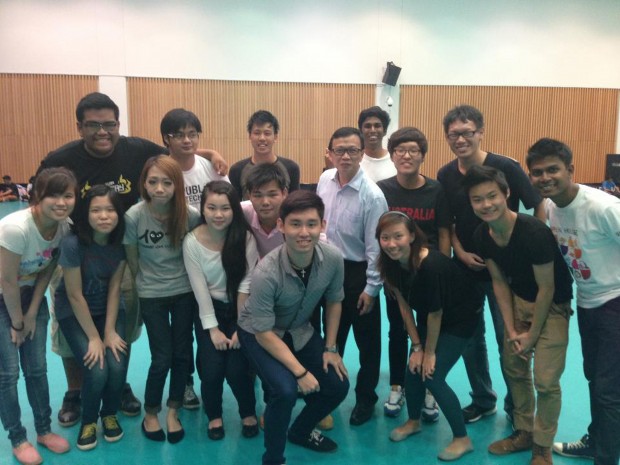 Rachel Par Yi Yun would have faced the prospect of another daunting year ahead as she prepared for the O'level examination competing with a large pool of secondary school students vying for places in the local polytechnics. But this year, the N'level top scorer from Assumption English School is stress-free and sitting pretty, having earned a provisional place in Republic Polytechnic (RP) thanks to the new Poly Foundation Programme (PFP).
"I entered the program as it gives us the opportunity of getting into our dream courses faster. It also removes the stresses of having to take the O' levels," the 17-year-old Biomedical Sciences student said.
The PFP is a one-year programme that is offered to Secondary four Normal (Academic) students who are in the top 10% of their cohort. In lieu of the conventional O'level route, students go through a foundation year in the polytechnics, taking general modules such as English, Mathematics and Physical Education, as well as course-specific modules that will better prepare them for polytechnic education. Passing all foundation year modules would earn them a place in their respective courses. The programme is offered at all local polytechnics and aims to give Normal (Academic) students more options in their post-secondary education.
"This program is an initiative by the Ministry of Education (MOE) to provide multiple pathways for N'level students. There are multiple pathways for the PSLE and O'level students, so why not for the N'level students?" asked Dr Soh Thian Ping, Deputy Director for Republic Polytechnics foundation programme.
The uniqueness of the PFP stems from its practice oriented curriculum, which, like RP's very own Problem-Based Learning (PBL), focuses on engaging students through various different means.
"The learning principles of the PFP's curriculum and PBL are the same, the difference lies in its method of delivery. For example, in the PFP, we have activities such trips field trips, lab sessions and interactive lectures; they are all learner centric but do not have a 'one problem a day' approach. We may use various methodologies, but they are all based on the same learning principles."
Rachel is only too excited to be part of this pioneer batch. "I am looking forward to working in groups, learning new things and making new friends along the way," she said with a smile.