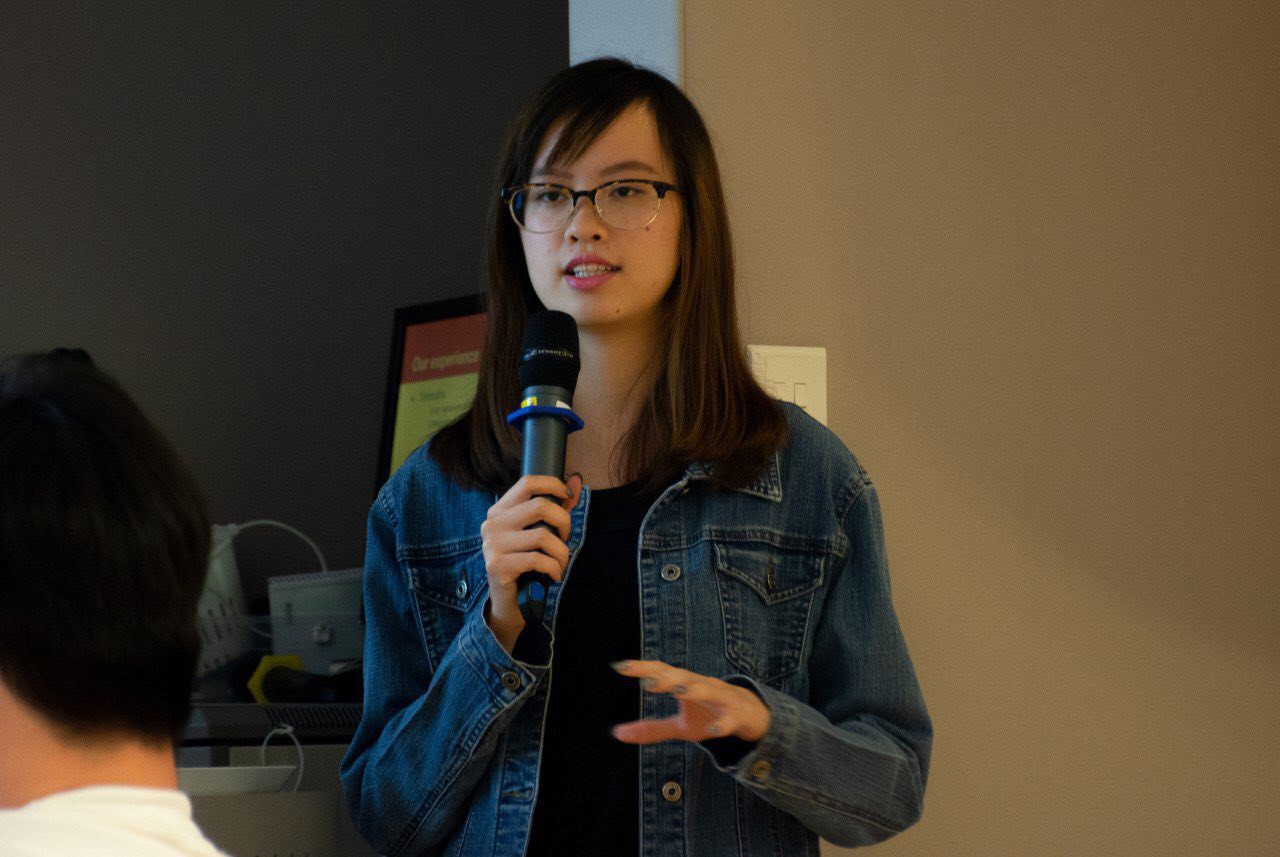 When one thinks of pursuing his or her dream job, a recurring thought would be the kind of sacrifices that they need to make before taking a leap of faith. However, some may never even get the chance to explore their interests, while others limit themselves from opportunities that may seem too daring or risky.
In the case of 22-year old Rachel Yeo, a Ngee Ann Polytechnic graduate, she decided to jump with both feet in and pursue her dream of being a journalist, even though it meant she had to leave home and relocate to Hong Kong.
Rachel enrolled in the School of Communication in the Hong Kong Baptist University in August 2016 and is currently part of the oldest student-run English news publication within the country, The Young Reporter (TYR). She was one of the TYR student reporters who gave a presentation at the university to visiting Diploma in Mass Communication students from Republic Polytechnic in September. Being part of TYR, which started out as a print magazine in 1969, means Rachel not only covers events on school grounds, but also important domestic news.
When asked about her motivations for stepping into the media industry in Hong Kong, she mentioned not only her intention to fully utilise her scholarship, but also a chance to obtain a better portfolio for her career advancement.
The lively media scene in Hong Kong has enriched her training as a journalist as Rachel interviewed prominent newsmakers, such as activist student leader and politician Joshua Wong. She was pleasantly surprised by Mr Wong's response to their requests, such as granting her team permission to film him and attend his political activities.
Rachel said: "These politicians are always overwhelmed with requests for media interviews, but most of the time, they are quite accommodating."
Rachel also recounts taking part in the annual Global News Relay, assisting in the filmmaking and presenting the piece as one of the news anchors. The topic that she covered with her team this year was about the subdivided housing units in Hong Kong, an experience which made her realise the importance of good planning in her journalism projects.
She has even caught a glimpse of Philippine President Rodrigo Duterte at an event for the Filipino community in April this year, where she interviewed the president's supporters.
However, it hasn't all been a bed of roses. As a foreign student, she has had her share of struggles.
Rachel said: "We stay in dorms. It is slightly smaller compared to what we are used to in Singapore. Another issue is noise. Local students only sleep around 3-4am."
Rachel also struggled previously with communicating in Cantonese, but has since adapted and improved her use of the language.
Despite these initial roadblocks and her own introverted personality, Rachel is determined to excel in her roles as both a student and a budding reporter. Eventually, she aspires to be an editor, covering topics such as culture, society and politics in the future.
"My advice is you shouldn't care what others think about you. Just do it because you want to. Be ambitious. Also, be more open-minded."