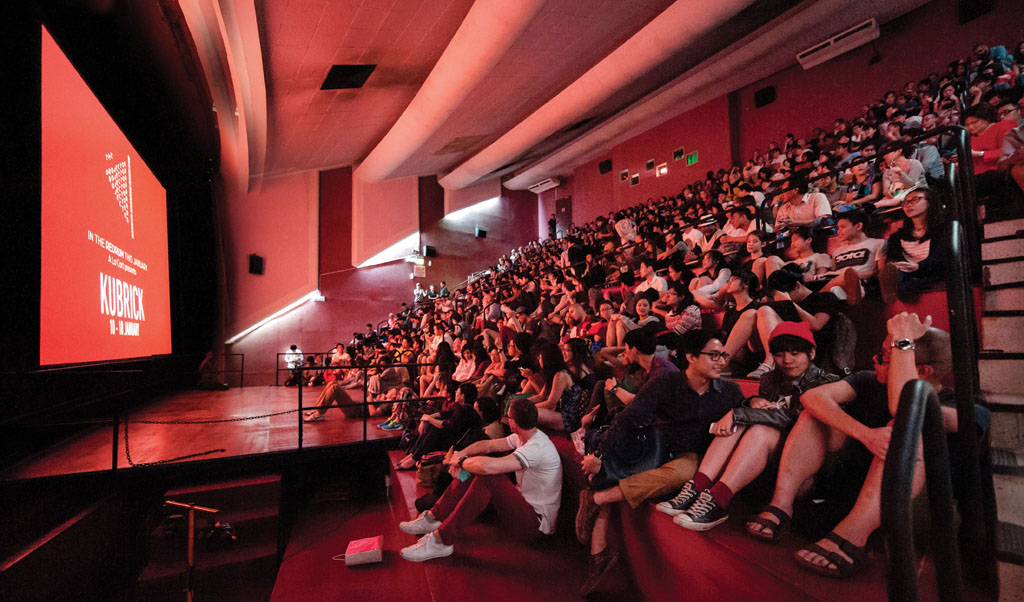 A piece of Singapore's cinematic history has been given a new lease of life, after two halls at Beach Road's Golden Theatre were recently relaunched as a hip and chic venue for alternative films.
Known as The Projector, it seeks to differentiate itself from other cinema chains. Instead of offering a strict diet of commercial blockbusters, the new venue will showcase an eclectic mix of indie, foreign, cult favourites, classics, arthouse and local films.
"Many good films are produced internationally," said Mr Gavin Low, film programme curator of The Projector. "But only a small fraction is seen in Singapore on the big screen."
Golden Theatre was the largest cinema in Singapore and Malaysia when it opened in 1973. It used to satisfy 1,500 movie-goers with a steady flow of Mandarin films, but its popularity waned in the 1990s after multiplexes opened in shopping malls served by the MRT network.
Golden Theatre's single hall was then divided into three theatres, a 1,000 single-seat hall on the third floor and two smaller ones on the fifth floor of Golden Mile Tower. The larger hall managed to pull in crowds by showing Tamil and Hindi films, but the two smaller theatres eventually closed.
Last year, a group of design professionals stepped in with plans to revive the place. They wanted to redefine the local movie-going experience that vanished with the demise of drive-in cinemas. For example, one of the theatres – The Redrum – has been redesigned to fit a playful and casual theme, offering 30 bean bags at the front of the cinema for movie goers.
"Watching a story unfold on the big screen with your friends and a room full of strangers is a special kind of shared experience," said Ms Sharon Tan, co-founder of The Projector.
Much of the old school charm, however, remains. The Projector's foyer has an eclectic mix of wooden stools and tables from the 1970s, while the cinema halls' old signs – Golden 1 and Golden 2 – have been retained. Inside the halls, the original retro flip-up theatre seats with wooden arms have been repaired and reupholstered.
Snacks sold at The Projector also evoke memories of another era. Childhood treats like peanuts, tapioca chips and icing biscuits are sold in little bags to movie goers.
Temasek Polytechnic student Nicholas Heng, 19, felt the cinematic experience at The Projector was "refreshing". "The way The Projector was furnished – bright and spacious – increased the coziness of the area," he said. "Free seating and beanbag seats were definitely a first for me too. I guess it's true when they said old is gold!"