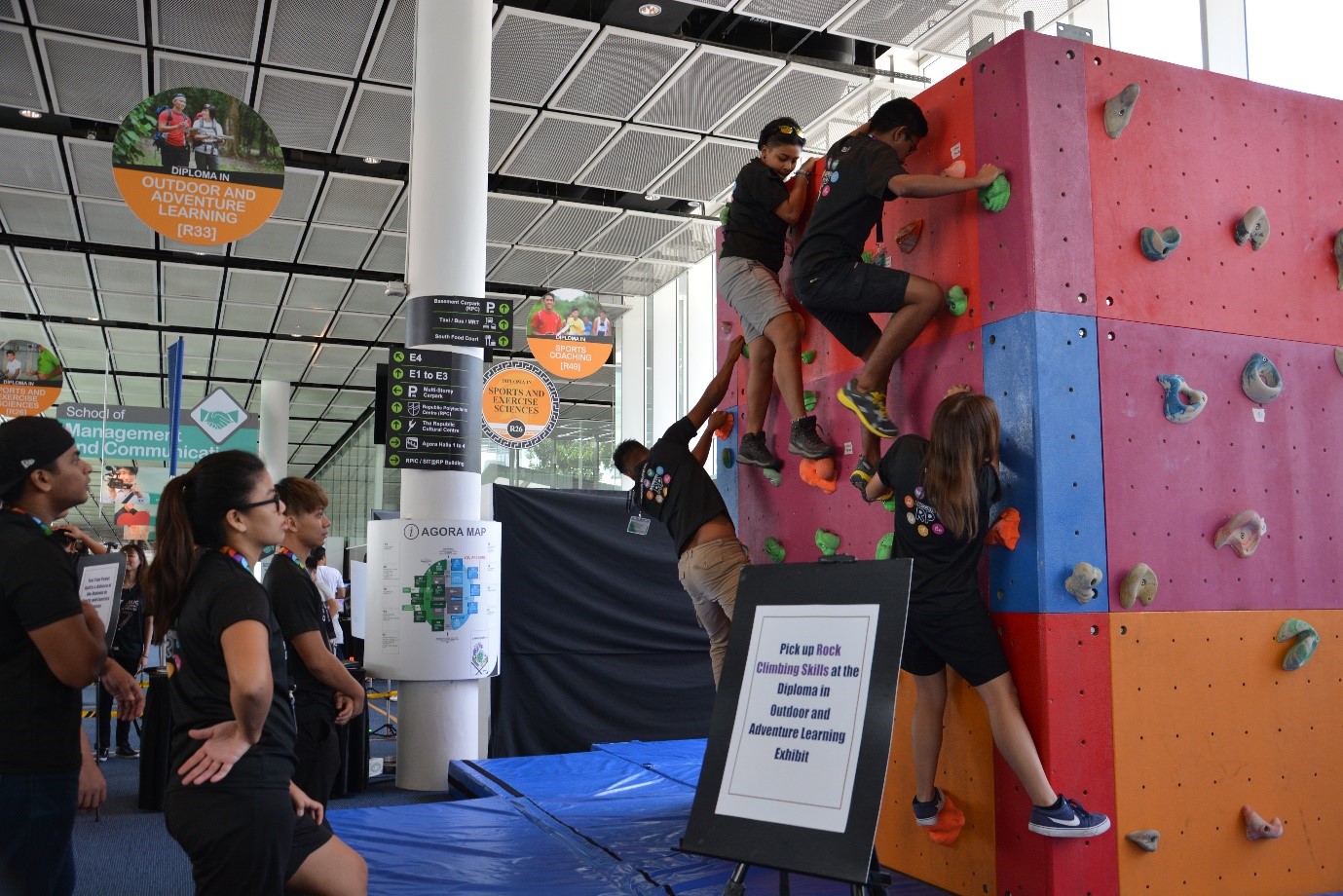 Even on its last day, the Republic Polytechnic's (RP) Open House 2017 was still abuzz with activities as the different schools in RP ranging from School of Applied Science (SAS) to School of Health and Leisure (SHL) continued to attract potential students to their booths.
"Although it is the last day of the Open House, I feel like the RP students really put in effort to attract others to visit their booths and I find their games really interactive," said Nur Amira Sharif, a Secondary 5 student.
Her mother Madam Satiyah Sa'ad added: "This is my first time visiting this school (RP). It is quite fun trying out the simple games that the RP students have prepared for us and they were very enthusiastic about introducing us to their courses."
One of the popular booths was the bouldering wall located at SHL's Diploma in Outdoor and Adventure Learning's booth.
There, the SHL student leaders demonstrated what they go through in class to visiting students and their parents. Interested students could also try to climb the wall for a hands-on experience.
"I was surprised to see a rock climbing wall in the middle of the school. It really enticed me to visit their booth and know more about the course," said 17-year-old, Wong Pei Wen.
"This is my first time visiting a polytechnic's Open House," she added.
"I didn't know that today was the last day of the event but it still left a good impression on me because I thought it would only be people answering your questions about the course. I got the opportunity to try out some of the games here and I received a lot of freebies."