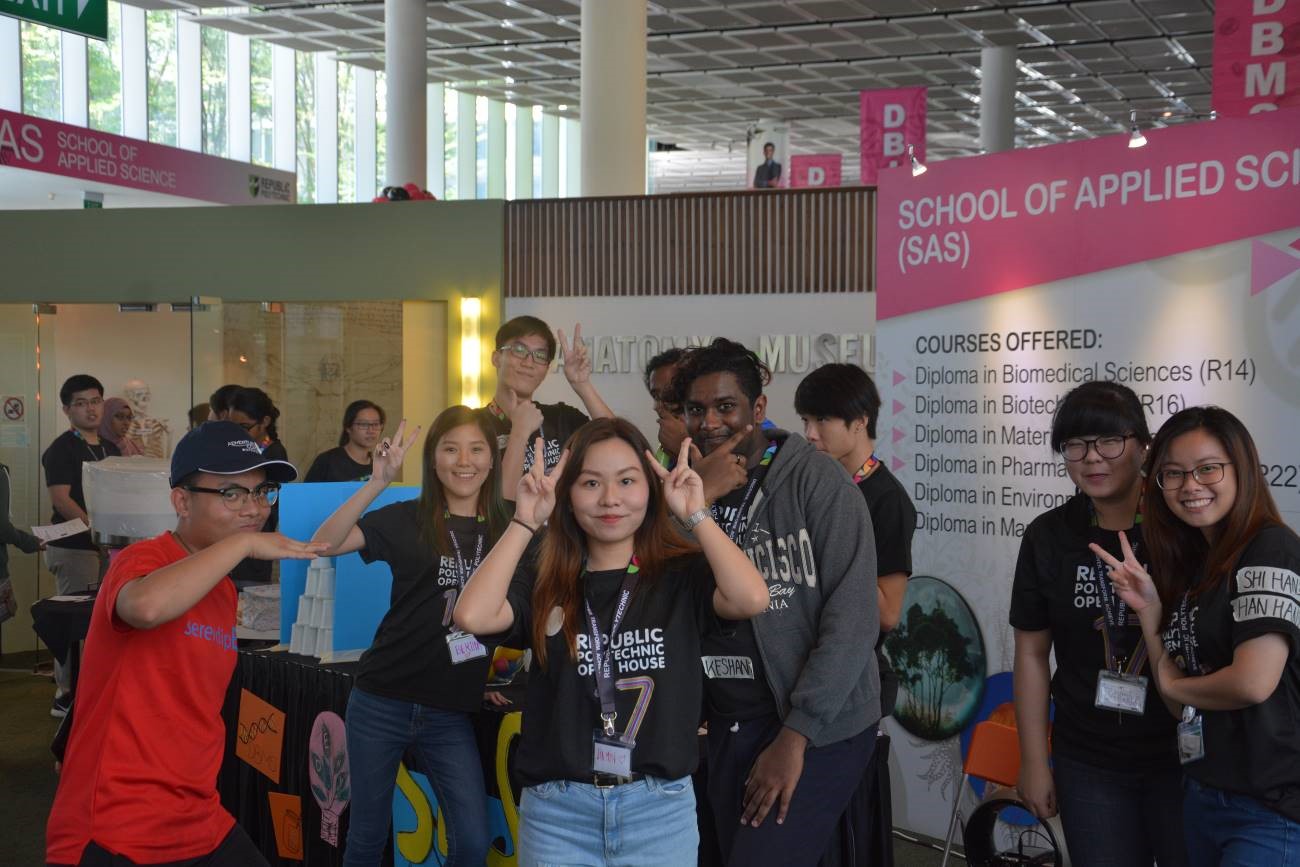 THE Republic Polytechnic Open House 2017 attracted almost 15,000 visitors to its campus over three days from Jan 5-7 through its many interactive booths that showcase the different courses the poly has to offer.
Manning these booths over the course of three days are the student leaders and volunteers from the respective schools.
Their tasks included explaining to visitors through the many interactive exhibits what they courses have to offer.
For example, the student leaders at the School of Sports, Health and Leisure showed visitors the correct techniques to climb a bouldering wall that was specially set up at the booth belonging to the Diploma in Outdoor and Adventure Learning.
They also had to be able to succinctly explain to visitors what their courses are about. And this proved to be a challenge especially when the visiting secondary school students were not given enough time to visit their booths.
Second-year student at the School of Technology for the Arts, Law Qian Wei, said that they didn't have sufficient time to share what their courses offer with the visitors.
There was "not enough time for the various diplomas to explain their courses", he added.
Nevertheless, the student leaders had fun interacting with the visitors including those who made them laugh.
First-year student Mazeen Muneez said: "One student asked if there was an airport in RP when he was here at the Aerospace Engineering booth."
In between attending to visiting students and their parents, the student leaders entertained themselves by dancing to the music that added a festival-like atmosphere to the Open House.
They would also try out the other interactive exhibits that would then set the stage for more visitors to try for themselves.