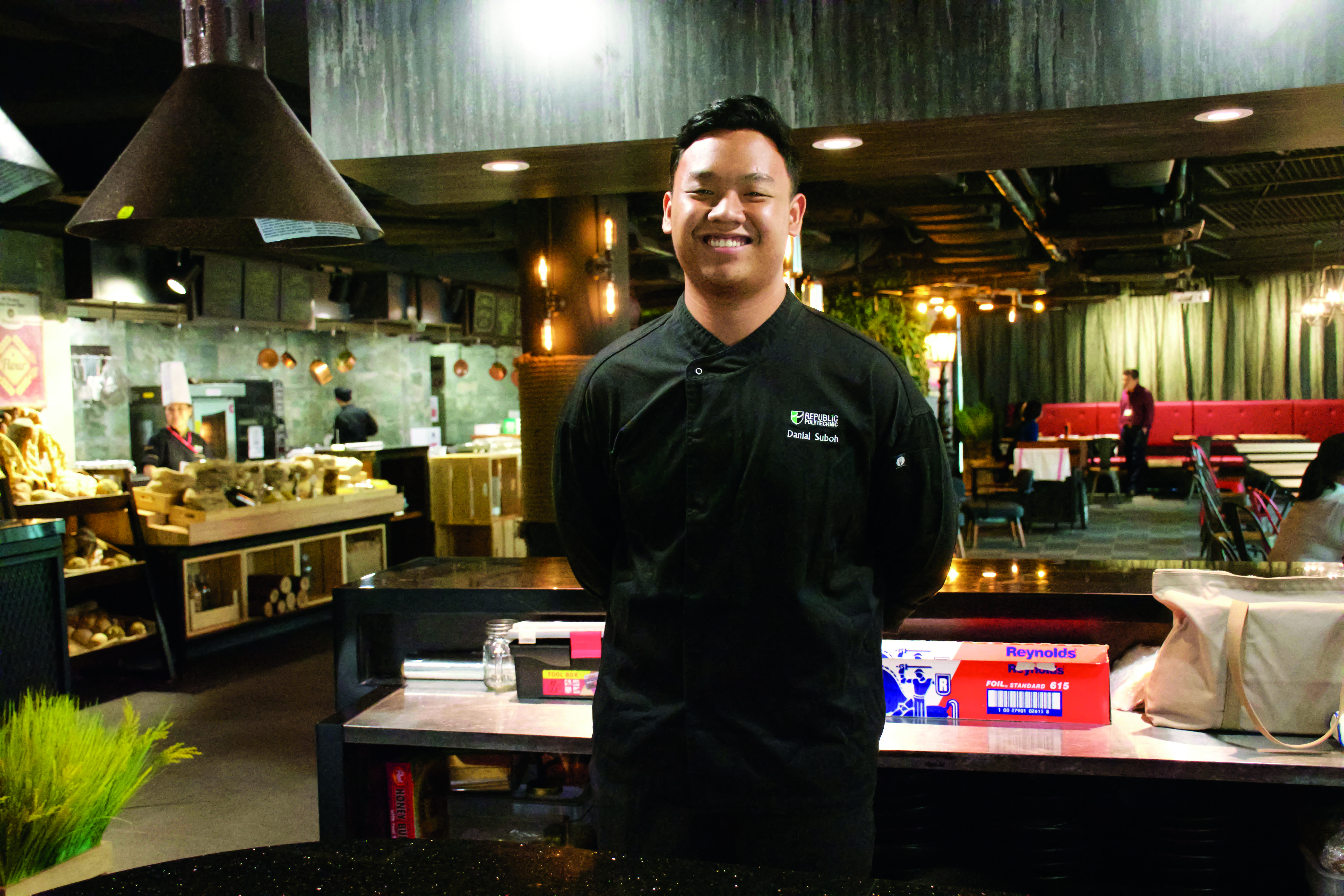 The Republican Post posed four questions for Muhammad Danial Suboh, the gold-medal winner in cooking at the WorldSkills Singapore competition:
Q: What is the weirdest dish you have ever come up with?
Danial: "There were no weird dishes but there were bad dishes. There are times during training where I cooked dishes that are bad and did not satisfy my needs."
Q: Have you ever cooked for your mum or girlfriend?
Danial: "I have cooked for my family and friends before. I cook for my family during weekends. Not every weekend but only sometimes when I feel like cooking. As for my friends, I cooked for them recently when they came to my house for Hari Raya visiting."
Q: Any funny incident that you have experienced while cooking in the kitchen?
Danial: "No funny incident when cooking in the kitchen. However, there was a shocking incident that happened outside the training restaurant before training started. We saw a snake outside the main entrance of the training restaurant. Everyone was shocked. We made the right move by alerting the security and everything went smoothly and nobody was hurt."
Q: Where does your inspiration from cooking comes from?
Danial: "My inspiration comes from a French chef, who is my idol. He is a two Michelin star chef and… his name is Michel Roux Junior. I enjoyed watching him cook because he does it with finesse. Apart from that, there are my coaches. They have their own style of cooking and it inspires me too."