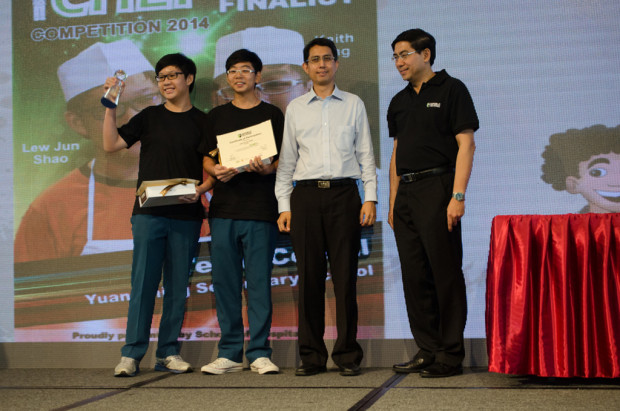 Yong tau fu, mochi and ginger chicken were the star dishes that stole the judges' hearts at the iChef competition held at Oliva Restaurant in Republic Polytechnic (RP) on Sep 12. The respective cooks from Yuan Ching Secondary School's Team Cereal won the top prize of an iPad Air and a trophy.
Organised by RP's School of Hospitality (SOH), the iChef competition aims to promote interest in the food and beverage field among students. Back for the fourth time, this year's six month-long competition saw a total of 239 teams from various secondary schools take part, with each team limited to two members.
From there, only 10 teams were chosen to participate in the final showdown last Friday to prepare a three-course meal according to the theme, Traditional Family Recipes. The teams then had to give a 20-minute presentation to four chef judges which included local actor and renowned television host Ben Yeo.
Before the start of the cook-off, teams were chauffeured to Woodlands Marketplace for a 30-minute challenge to purchase their pre-prepared ingredients with a budget of $50.
"We faced some trouble at first, as we could not find some of the ingredients needed so we had to compromise," said C. Nishaa and Ho Pei Yi, both 14, from Yu Hua Secondary School.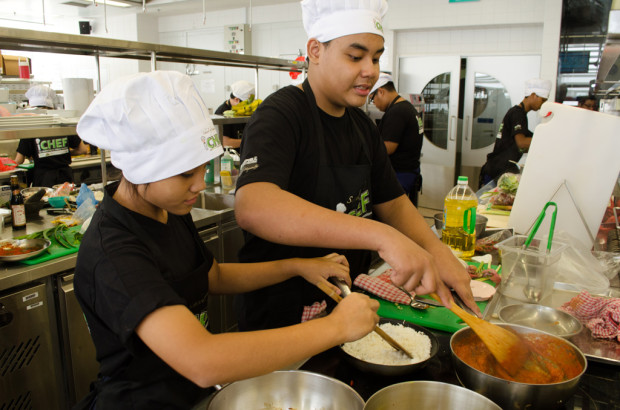 The competition saw a wide range of traditional dishes from Indian to Chinese recipes. The winning team's Lew Jun Shao shared how his meal played an essential role in his family.
The 15-year-old said: "In my family, wine ginger chicken is always cooked for all the pregnant women as it is warm and nice."
What set this year's competition apart from the previous years was the presentation to explain more about their dishes.
Related Story
"We want the students to not only be able to cook the dishes but also present the idea of what brought them to cook the dishes chosen," Project Manager of iChef, Ms Yeo May Lee, shared.
To conclude the six-month long competition, South Agora was set abuzz with a large photo collage made out of food and family dinner photos. As mentioned by SOH Director Dr Albert Toh at the ceremony: "Grandmothers would be happy to see that their grandchildren are able to cook the very food they have enjoyed since young."