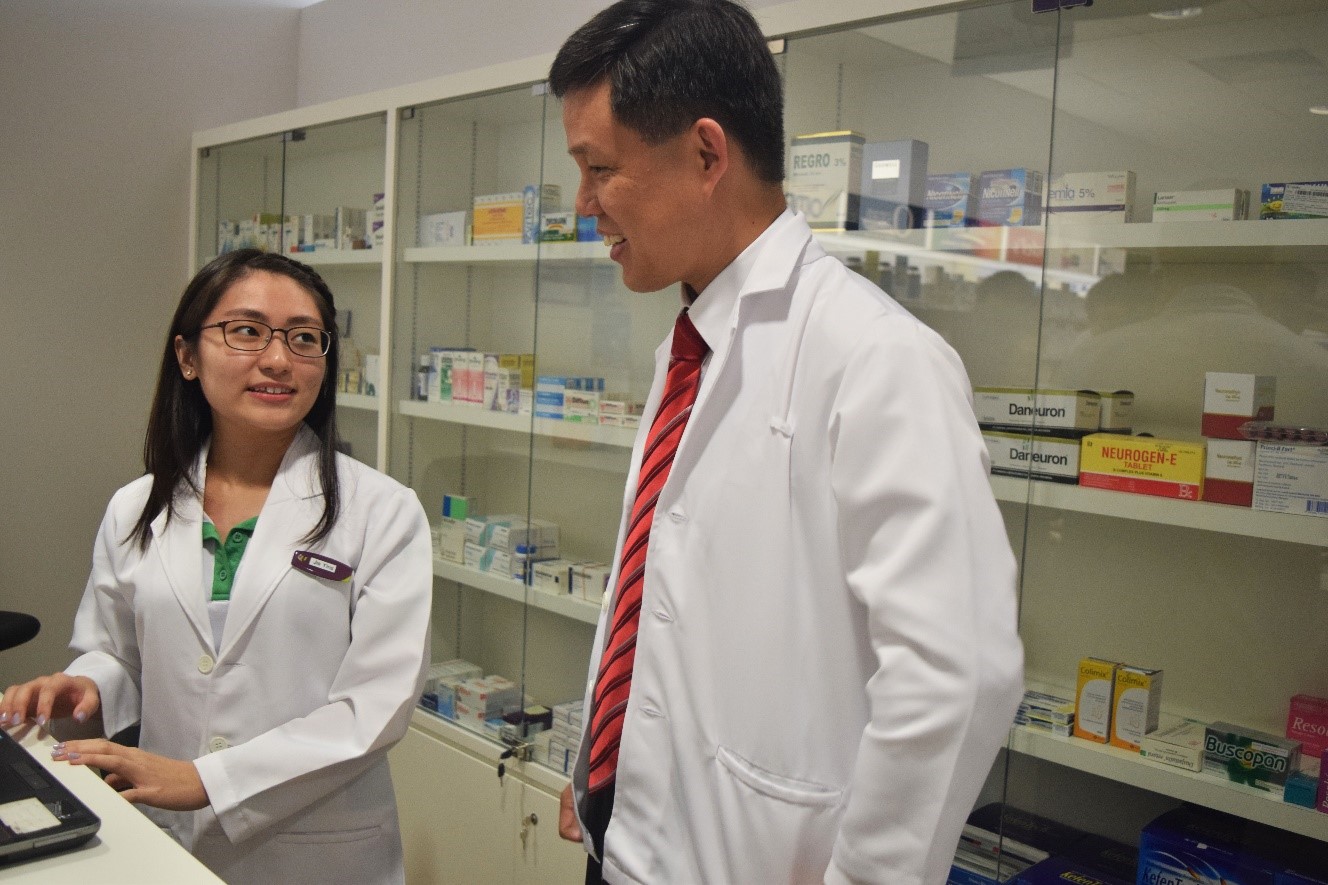 Republic Polytechnic students can look to a new teaching retail pharmacy to enhance their learning after it was opened during the institution's annual Open House.
With the new facility, Diploma in Pharmaceutical Science students will be able to develop and test their knowledge even before they go for internship in their final year. The RP-Unity Teaching Retail Pharmacy is the only such facility among the five polytechnics in Singapore and is expected to benefit around 350 students each year.
"This new facility simulates actual retail pharmacy operations and provides an industry-based setting that further deepens our students' skillsets in pharmaceutical practice, enhancing their employability," said RP Principal and CEO Yeo Li Pheow. "As jobs evolve, employees must also be prepared to upskill themselves and keep their skills as well as knowledge relevant to meet industry's needs."
The launch of the RP-Unity Teaching Retail Pharmacy was held in in conjunction with the launch of RP's 15th anniversary celebration. The ceremony was officiated by Labour Chief Chan Chun Sing, who is the Secretary-General of the National Trades Union Congress.
During his tour of the pharmacy, Mr Chan was impressed at the realistic setting of the learning facility. It was stocked with various medication, equipped with an elderly corner, medical aid room as well as a telepharmacy counter. Mr Chan, who is Minister in the Prime Minister's Office, also participated in a 'live' telepharmacy video call with a pharmacist from Unity Pharmacy.
"In our current environment, things that are written a few years ago may longer be as relevant to today's context. Our students are also very clever and curious," said Mr Chan. "We hope to see that through such collaborations, we will be able to bring the latest, most current industrial knowledge into the campuses of our institute of higher learning."
Mr Chan also launched the RP15 'Giving Thanks Campaign', an initiative that seeks to curate the collective gratitude of students, staff, alumni and friends of RP through memorable photos captured on Instagram. The institution kicks off a year-long celebration marking its 15th Anniversary in 2017.