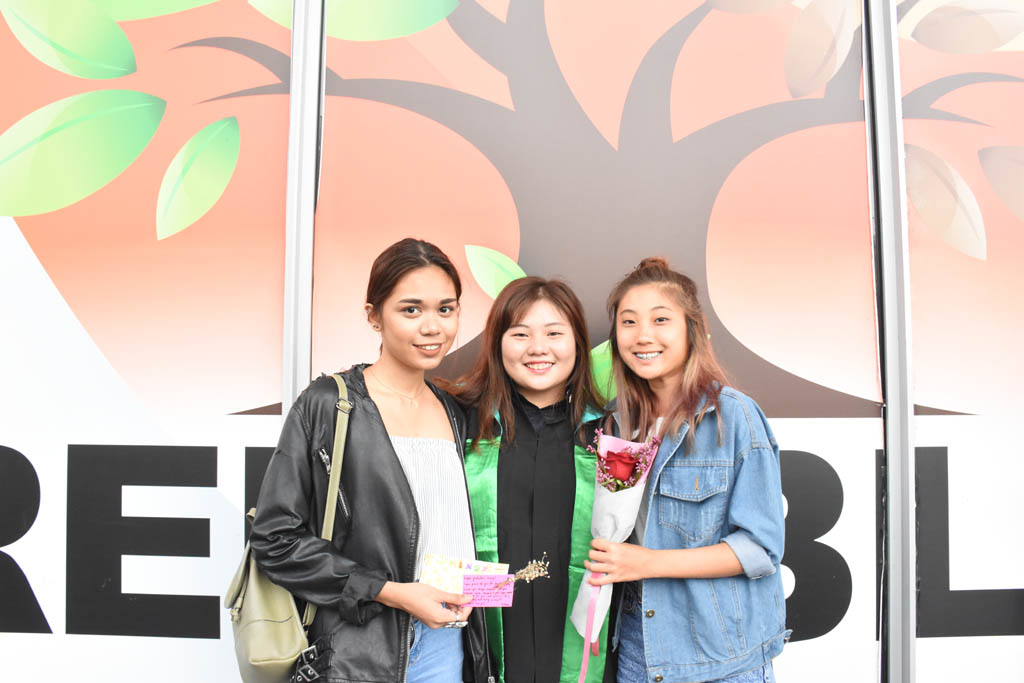 RP graduate Mindy Tang is no stranger to overcoming adversity. Two years ago, when she was in her second year of her studies in RP, Mindy's mother passed away.
"It was sudden so I was kind of shocked after that," Mindy said. "I wouldn't say that it affected me a lot (academically) since I knew what I wanted to do. My results did drop but I pulled it up the following semester."
Besides working part-time to ease the financial burden on her father, Mindy also stepped in to fill the void left by her mother's death when she became a caregiver to her younger siblings.
With her hectic schedule, Mindy struggled initially. "I wasn't good at it before," the 20-year-old said. "But because of my part-time work and I had to study at the same time, I had to manage my time really well. For example, doing RJ before work and immediately after lesson ends."
But Mindy was also active in Co-Curricular activities. She signed up for an Advanced Placement Module "Understanding Societies" with the Singapore Management University, organised community projects and was a peer mentor to her Diploma in Human Resource Management with Psychology (DHRMP) juniors.
Despite her personal struggles, Mindy graduated with a Diploma in Human Resource Management with Psychology with Merit and a Diploma Plus Certificate in International Business.
Besides her family, Mindy paid tribute to her close friends who supported her through the difficult period.
Karishma Devi, who has known Mindy for seven years, said being a positive influence during tough times can help a friend in need. "I just lend her my listening ear and to be there to support her through hard times," the 20-year-old Ngee Ann Polytechnic student said.
Annabel Lee, another friend, also encouraged Mindy to share her problems and would do whatever she could to help Mindy.
Even though she has won the Republic Award and was on the Director's Roll of Honour for two semesters, the shy and down-to-earth Mindy seemed at a loss when asked for advice to her RP juniors. "I don't think I'm very good at it myself but I would advise them to manage their time well," she said.
Mindy now plans to further her education in Business Management after being offered a place at the Singapore Management University.