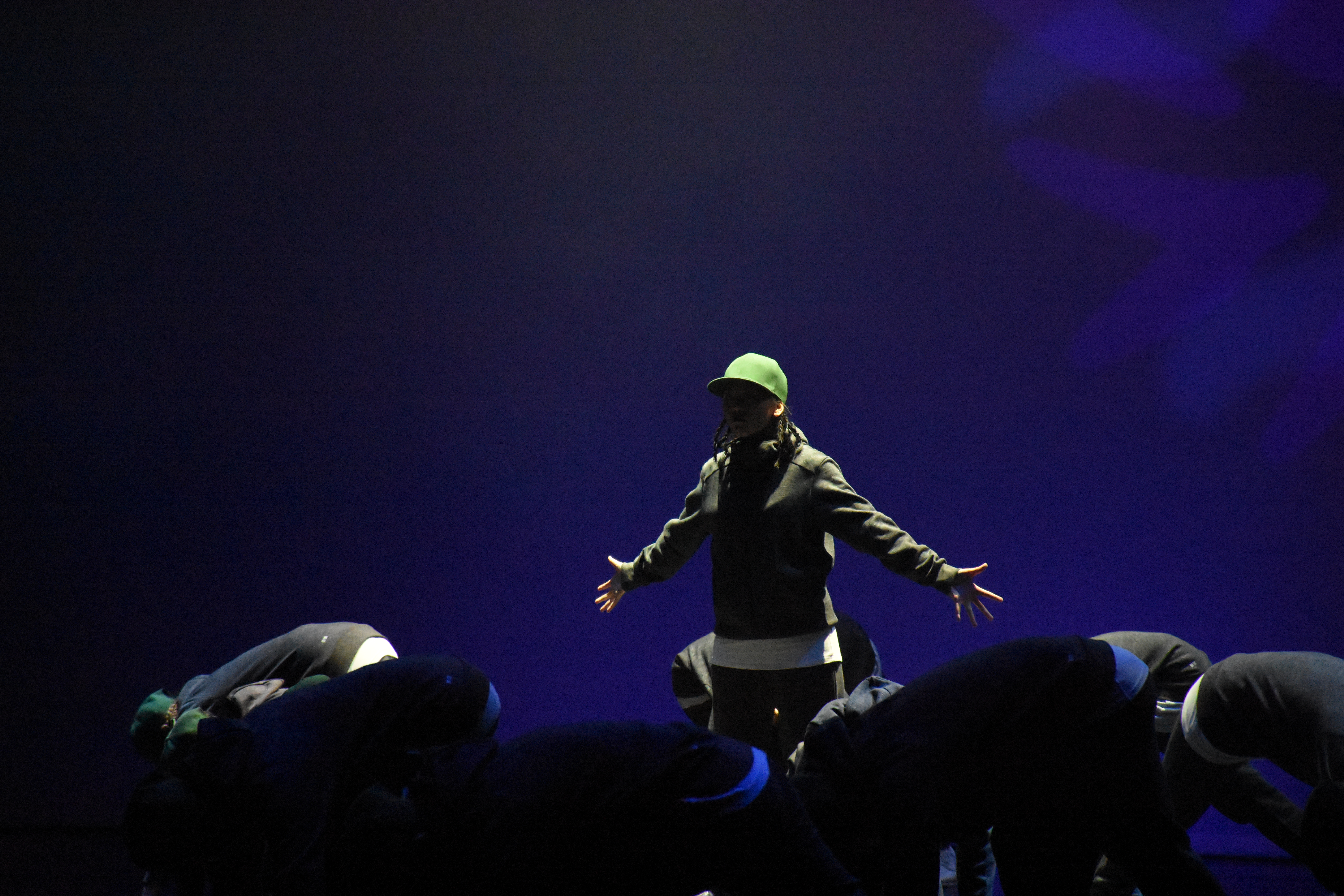 Close to 1,000 people attended this year's Momentum, Republic Polytechnic's annual dance festival.
Held on May 28 at The Republic Cultural Centre, the event showcased the best dance talents from various schools and institutions of higher learning.
The theme for this year's festival was "My Muses". According to Momentum's Festival Director Zaini Tahir, the theme gave choreographers the creative space to develop their items.
"Everybody has got their sense of inspiration; every artist sure has their own muses. Their muses don't have to be a person – it could be a time, a memory or a place," said Mr Zaini, who is also the choreographer for NUS Dance Ensemble and RP's Modern Dance.
This year's Momentum featured over 200 dancers who performed 14 dance items from various genres. They included hip hop, modern dance and ballet. Each group was picked by Mr Zaini.
This year, there were new additions to the annual event. The dance groups from ITE College Central and Admiralty Primary School made their debut at Momentum.
"I felt honoured to be able to perform," said Muhammad Hairul Rashid, 16, from Siling Secondary School who represented ITE College Central at Momentum. "I had a lot of fun and learnt a lot by watching other group performing their spectacular routines."
RP's Silat and Capoeira were also given the opportunity to perform at this year's Momentum after their performances at LEAPS 2015 had caught the attention of TRCC Director Ganesh Kalyanam.
"[They've] got great potential and we told the students to develop it into a full item and we'll give [them] an opportunity to perform it for Momentum," said Mr Kalyanam. "So that was the incentive for them, and you can see how they took up the challenge and did just that."
Capoeira's president Muhammad Irfan Kamis said the group has been choreographing for their routine on their own for past two years. "It was a short and rough journey for us to go through it as there were lots of rehearsals," said the second-year Diploma in Sports and Exercise Sciences student. "I learnt a lot from it, in terms of choreography and friendship."
This year's Momentum also witnessed the return of familiar acts. They included Dance Spectrum International, NUS Dance Ensemble and Chinese Dance, RP's Hip Hop, Indian Cultural group and Modern Dance.
Anusha Chong Zia Hui, a performer from Modern Dance, said the experience at Momentum was memorable. "This is the first time I'm performing at such a big stage," said the second-year Diploma in Mass Communication student. "It was an honour sharing the stage with many great groups such as NUS Dance Ensemble, ACS Primary and ITE CC Malay dance. These dance groups were really extraordinary. I'm looking forward to next year's festival already as it would be our 10th anniversary."