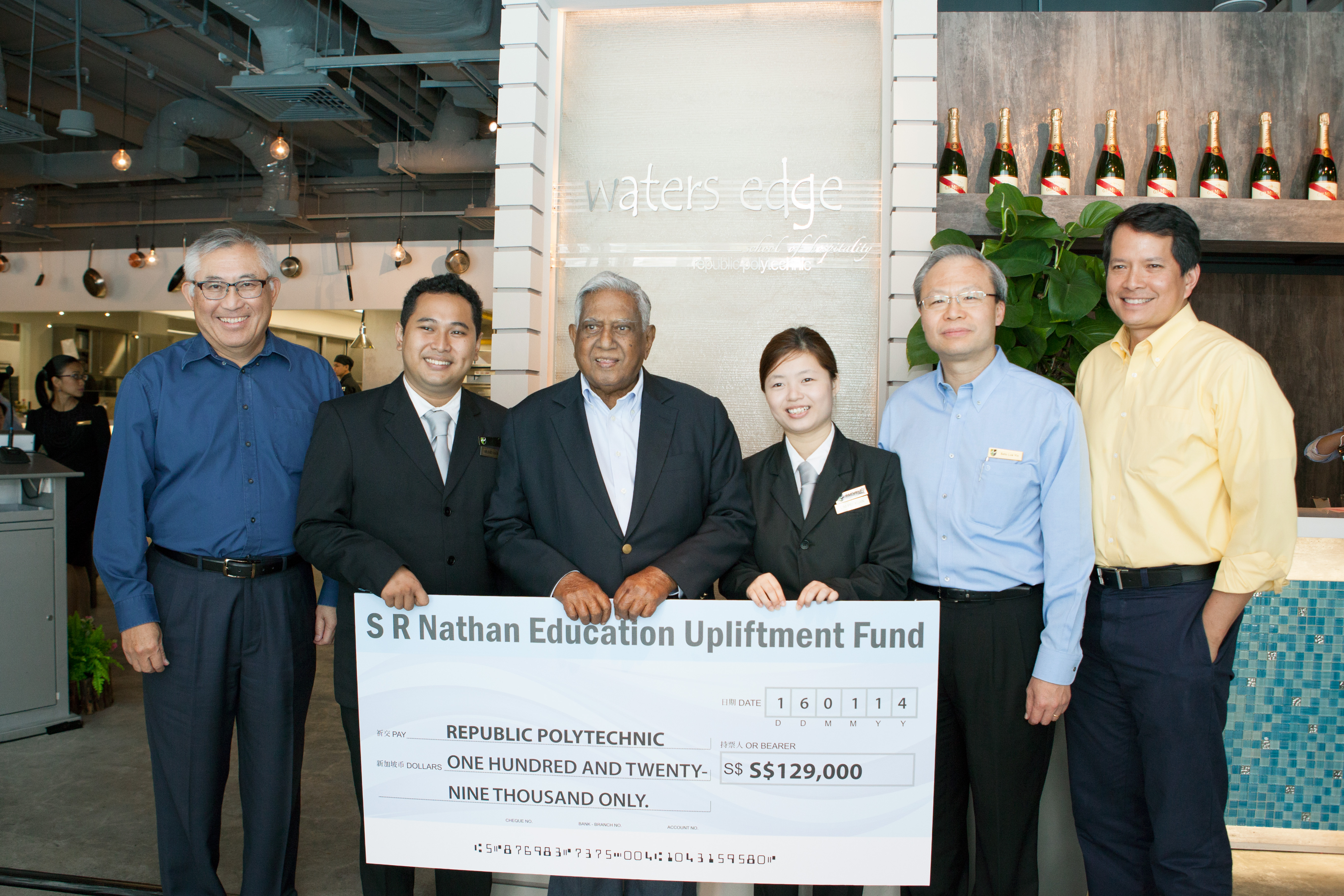 On 16 Jan 2014, ex-president Mr Nathan visited our campus to attend a cheque presentation ceremony for the S R Nathan Education Award. The S R Nathan Education Upliftment Fund had donated $129,000 to Republic Polytechnic; $120,000 of which would go into setting up the S R Nathan Endowment Fund and the remaining $9,000 will be used to kick-start the S R Nathan Education Awards this year to help needy students.
Muhammad Hanafi, 26, a second year student in Biomedical Electronics and Lim Pei Xuan, 23, a third year student in Hotel and Hospitality Management were the two recipients of the S R Nathan Education Award. The award is given to needy students who possess a good attitude and show good academic progress. On receiving the award, Pei Xuan said: "I'm thankful because this money can ease my family's finances."
RP has given out many bursaries to deserving students who may be struggling financially but have proven themselves capable in their academics in spite of it.
"I'm very thankful to Mr S R Nathan and also very happy to receive this award as it serves as an inspiration to me to study hard as my efforts are recognised," said Hanafi. He said this will help him with his daily allowance and he can concentrate on school instead of juggling school and work as he supports himself.
Mr Nathan, who spoke to Republican Post after the award ceremony, said that it was very important that those in Poly and ITE have help to continue their studies. "At the top, you have scholarships chasing bright students. So we need to cater to those who are at this level too.''