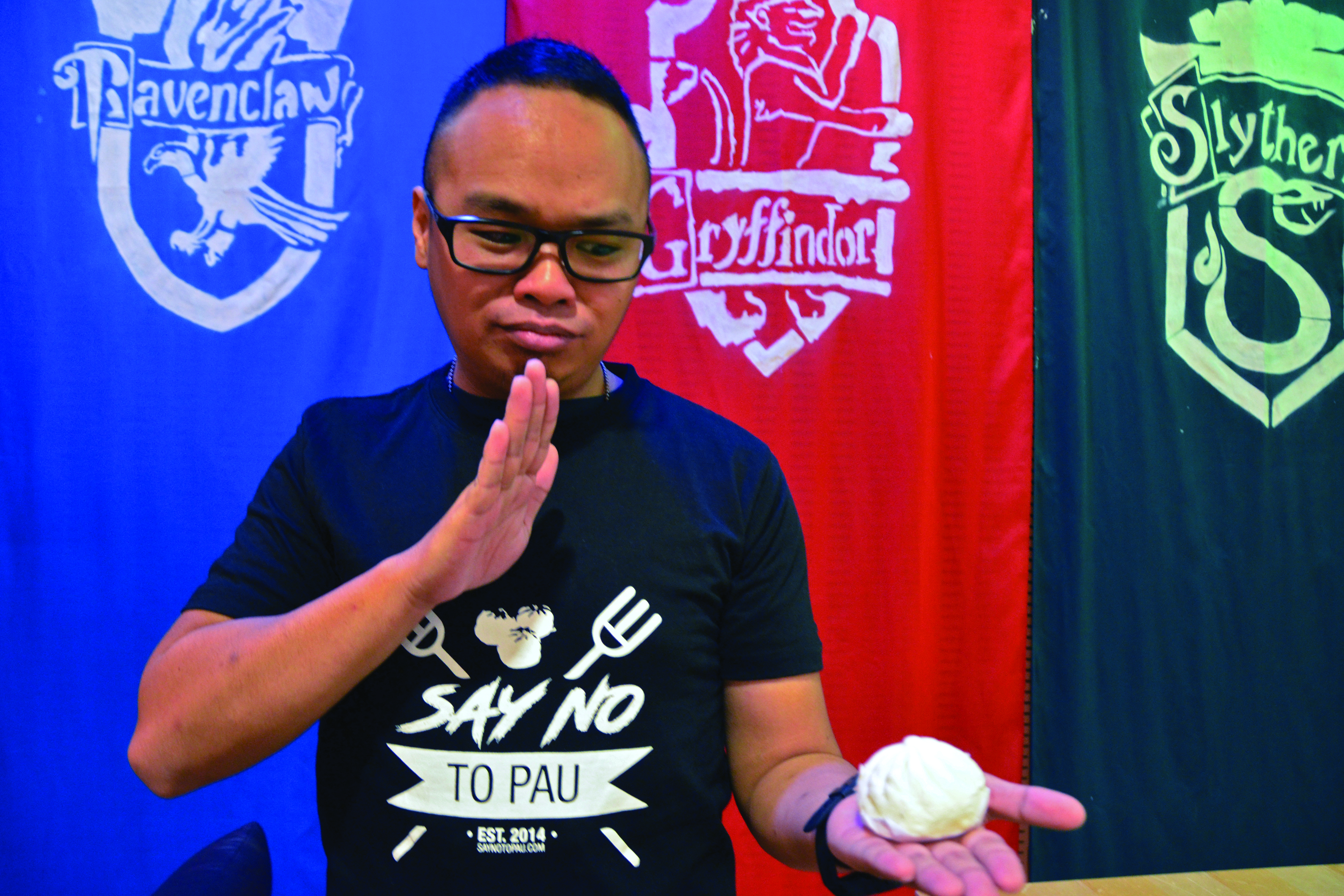 Have you heard about The Rolling Stones' guitarist Keith Richards and his pre-show ritual involving shepherd's pie? He refuses to perform without eating one.
In Republic Polytechnic, the CREATE Club also has a pre-show ritual where members involved in a production abstain from eating pau – the colloquial term for steam bun – before a performance. This means that staff, crew, emcees and performers don't eat anything with the word pau in the name of the food item.
The practice began in 2013 as an urban legend among some members but turned serious after an incident two years later. Then, the audio system in the theatre shut down abruptly during the second item of Emergence, a freshmen debut showcase for Hip Hop Interest Group (IG). The show had to cut to an intermission while the crew tried to resolve the problem. Even after it was restored, the audio system was not fully functioning. The finger of blame was pointed at someone who ate pau.
Since that incident, members started the movement #saynotopau. Late last year, a website saynotopau.com was set up and 20 limited edition shirts were printed.
Mr Jeremy Leow, a staff at The Republic Cultural Centre (TRCC), bought the website domain and designed the shirts. "It was for fun," he said. "I was tired of explaining the story behind this over and over again to students."
Students who bought the shirt would wear it during full dress rehearsals to remind others. Nur Irsyad Irwan, a dancer from Style Groovaz Crew, said: "The shirt is just a light hearted approach to remind others of the (urban) legend. After all, no one wants their months of hard work to go down the drain cause of a pau."
Kevin Brendan, a vocalist from Rhapsody, said: "It is something that brings us together, even though it is a silly superstition. It is something a lot of us choose to believe – it's cute."
Siti Nurakasyah Azman, a dancer from Modern Dance, added: "It makes no sense, but it is funny. It is an inside joke."
Saying no to pau is not the only superstition TRCC follows. One other superstition involves planting of chilli and onions to prevent rain for outdoor events. This is done yearly under a tree for the annual IGNITE! Music Festival, Jam and Hop and the most recent Open House.