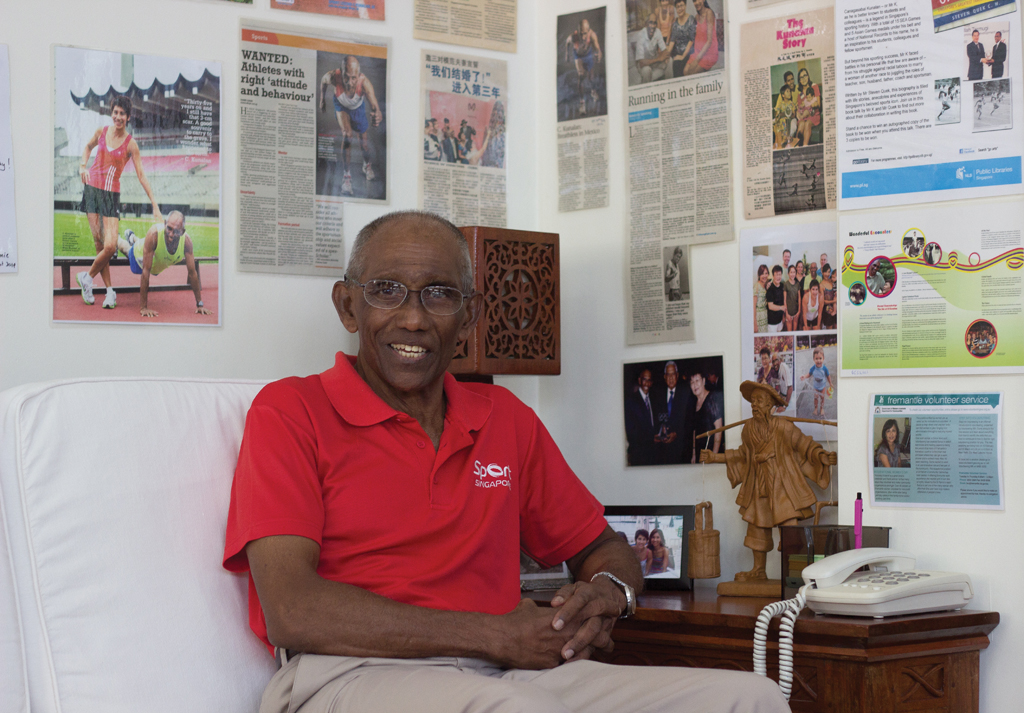 Singapore's record breaking success at the recent South East Asian (SEA) Games should serve as a springboard for future success on the international stage, four former national athletes told The Republican Post.
They added that more kids should be encouraged to follow in the footsteps of swimmer Joseph Schooling or sprinter Shanti Pereira. Schooling bagged nine gold medals at the recent Southeast Asian Games while Shanti became the first female sprinter to win a gold medal at the Games since the legendary Glory Barnabas did in 1973.
These two contributed to the 259 medals (84 gold medals, 73 silvers and 102 bronzes) won by Singapore at June's SEA Games – the Republic's best performance at the biennial meet.
After witnessing the SEA Games performance, legendary sprinter Canagasabai Kunalan believes athletes here appreciate the high stakes involved in being a national athlete. The 73-year-old's 100m mark of 10.38 seconds set in the 1968 Olympic Games stood for 33 years before it was finally broken.
"Now they (athletes) are sacrificing much more as there is opportunity cost," said Kunalan. "You go into a serious sport and it becomes a career and you might lose on time, education and many others."
Badminton coach Wong Soon Keat, who was the first Singaporean to win the gold medal in the Men's Single event at the 1983 SEA Games, hopes that there will be more courses to emphasise sports education and sports science. "For boys, allow them a much easier process for army deferment." added Wong, whose son Derek is currently Singapore's top shuttler.
Swimmer Quah Zheng Wen was granted deferment from National Service to allow him to train for the 2016 Olympic Games, a month after he became the most bemedalled athlete at the SEA Games.
Mr Sheik Alau'ddin, a two-time Silat world champion, said the infrastructure exists now to help athletes perform at the highest level. Athletes now have a "red carpet" where they can seek various scholarships, coaches and sports science technology to help them, he added.
"For the next 50 years, Singapore can be the best sports city in the world," said the 48-year-old. "It will be great to see a home born Singaporean win at the Olympic."
Discus thrower James Wong, who won 10 SEA games gold medals, called on athletes to use social media to galvanise the support they need.
"With the power of Internet, Facebook, Twitter and all sorts of social media, every athlete can actually promote themselves better," the 46-year-old said. "Sports marketing suddenly became a huge playground."
Wong, however, had a word of advice to current and aspiring athletes. "Be patient with your sports and learn to grow with your sports," he
said.