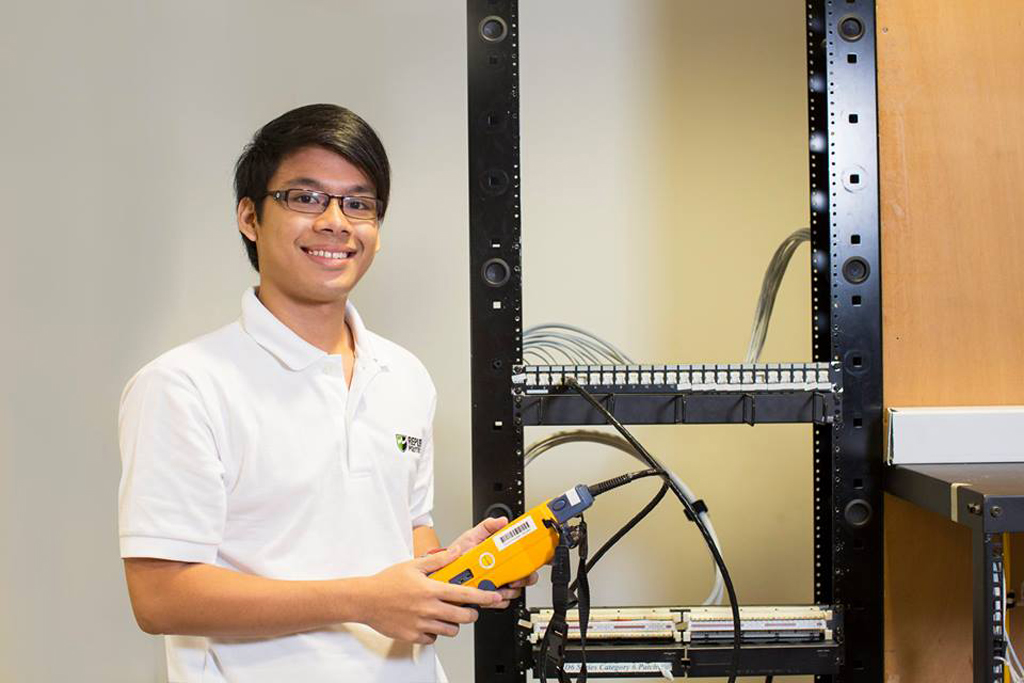 For many students, school break is the time to rewind and relax. Muhammad Mahmoud Abdullah Ng however, spent his holiday back at school, attending intensive trainings to prepare for the WorldSkills Singapore (WSS).
WSS is a skills competition aimed at encouraging youths with technical skills to excel in their skill area and test themselves against demanding national and then global standards. It is a biennial event, organised by ITE in conjunction with the five Polytechnics. For three days, 142 young talents from 17 skills area ranging from aircraft maintenance to web design battled it out at ITE College Central and ITE College West. The students' efforts were judged by industry professionals, to ensure only the best would be selected to represent Singapore at the prestigious 43rd WorldSkills Competition, held in Brazil this year.
At the end of the gruelling three days, RP bagged a total of three medals despite some tough competition from the other tertiary institutions.  Students Brian Lim from Diploma in Restaurant and Culinary Operations and Jasper Ang from Diploma in Hotel and Hospitality Management took home the bronze award for Cooking and Restaurant Service respectively. Muhammad from the Diploma in Renewable Energy Engineering emerged as the Gold Medallist in the Information Network Cabling category. He did it within the three days with five tasks ranging from three to seven hours.
The journey to success did not come easy. A few days before the competition, Muhammad fell sick. Muhammad also had to fast because the contest days fell during Ramadan. But none of these obstacles fazed him.
"My only goal for this competition was to get the gold medal and represent Singapore. It was my only target since I joined. It was very tough at some points when I felt very weak. But I just pushed on and it went well for me," said the 20-year-old. His perseverance eventually paid off the moment his name was announced as one of the gold medallists.
Muhammad's facilitator, Ms Lim Chiew Yen strongly believes that Muhammad has the X-factor. "Muhammad is very prominent in terms of aptitude, he takes a very short time to get the important points and he can accomplish tasks very quickly," said Ms Lim.
By claiming the gold medal, Muhammad managed to book a flight ticket to Sao Paolo, Brazil where he looks forward to proudly represent Singapore at the WorldSkills competition and hopefully fly the RP and the Singapore flag.