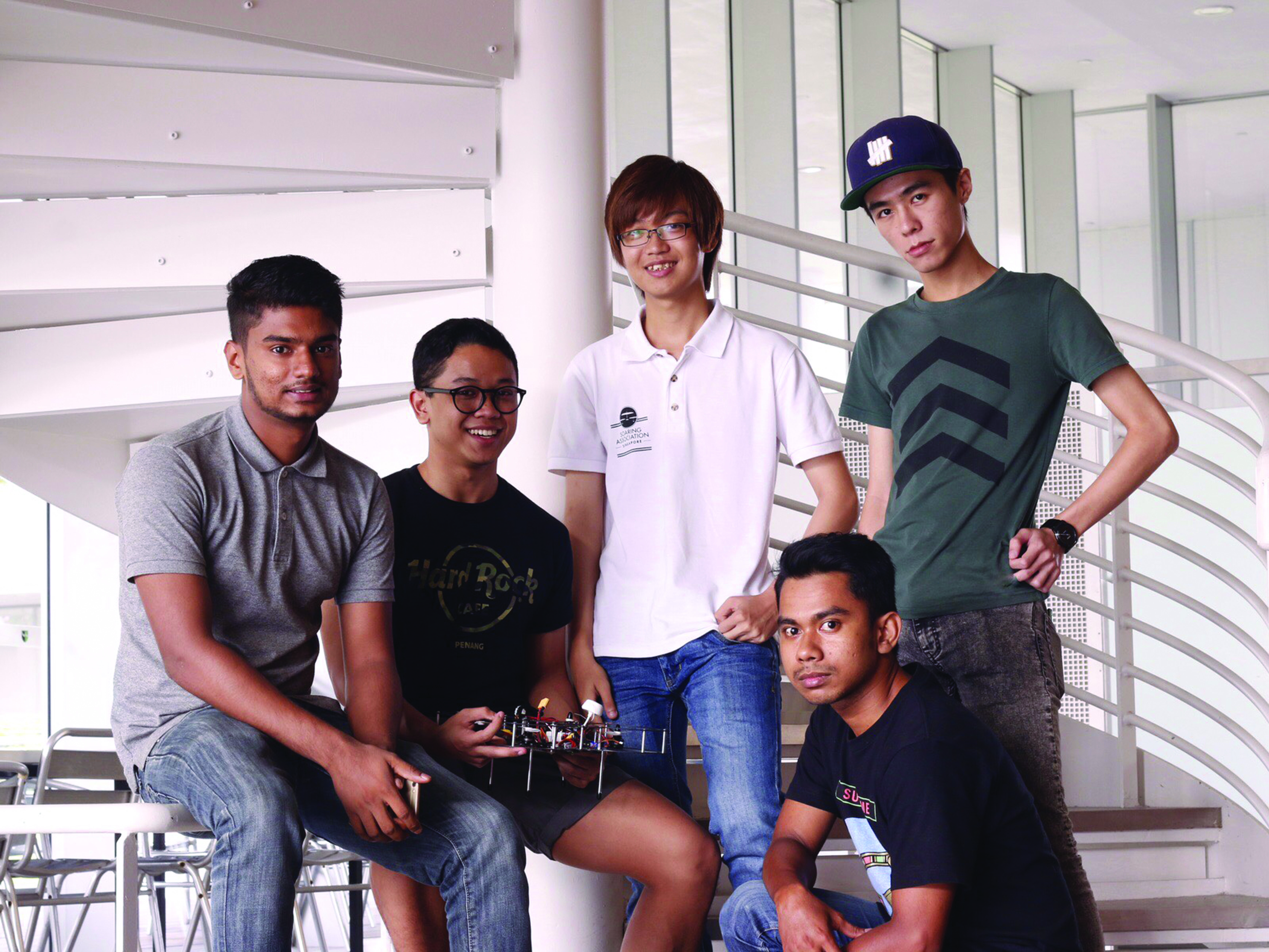 A team of five students from Republic Polytechnic's Diploma of Aerospace Avionics programme has been preparing since the start of this semester to compete in Singapore's largest flying machine competition.
Held between March 7 and March 19, the Singapore Amazing Flying Machine Competition is an annual competition which challenges competitors to design and build innovative flying machines.
The team from RP is participating under the Semi-Autonomous category where they are tasked to create a drone to navigate an indoor obstacle course.
The obstacle course is a room-like area with corridors. It also comprises different elements that are meant to test the speed, agility and handling of the drone. An area where strong gusts of wind, a dark room and chains are just some of the challenges that the team will have to face during the obstacle course.
The team, from RP's School of Engineering, said it took two weeks to create its drone. Weighing just 750g, the drone is designed to tackle the rigours of the obstacle course. "We took a rather pragmatic approach and not based on what we want it to look," said Marcus Tay Yi Ming, 20.
Organised by the Defence Science Organisation and Science Centre Singapore, the competition has attracted over 6,000 aviation enthusiasts to participate over the last seven years. In 2015, there were 331 teams, including eight teams from Hong Kong, Indonesia and Malaysia, who participated.
Teams from RP had performed well in previous editions of the competition. In 2014, for example, RP students won four awards and clocked the fastest time when tackling the obstacle course.
With keen interest in the competition, the RP team has put in extra training hours to ensure they can fly the drone in various scenarios. "The facilitators provide us with the software, simulator and controllers for us to train. Sometimes we bring back the controllers to our home for one week so we just practice at home and whenever we have free time," said Pulendrarajah Gowreesan, 24.
Despite having to juggle multiple things at once, the workload is split equally amongst the five members. "We will keep trying our best to represent our school and win the competition," said Marcus Tay.