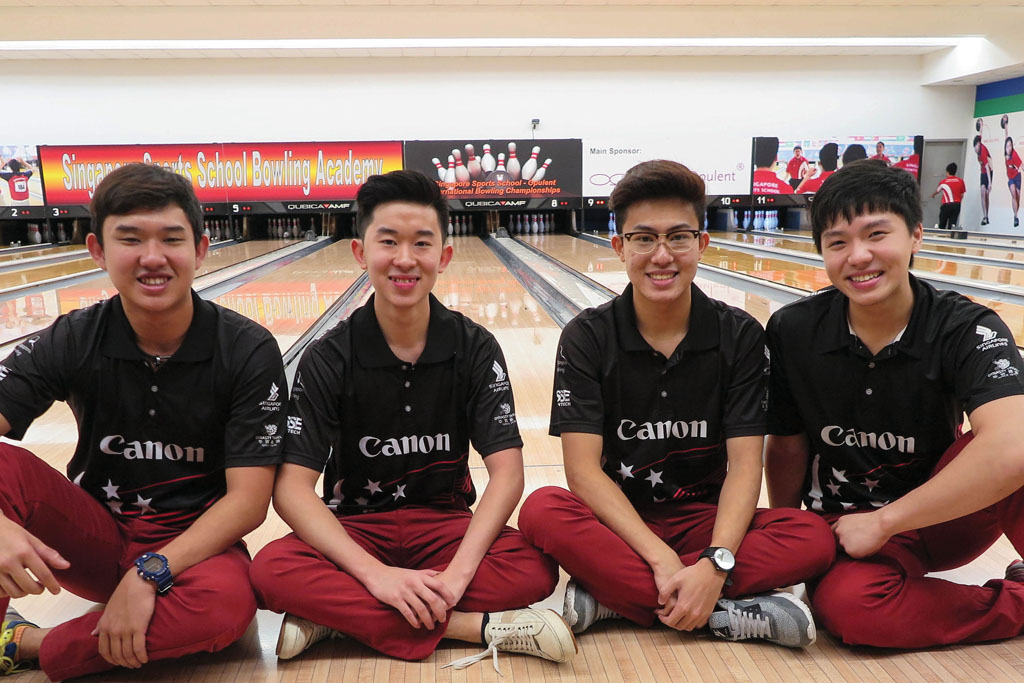 Many would hesitate to put their studies or career on hold to chase a dream. Muhammed Jaris Goh, however, is an exception. The Sports and Leisure Management student at Republic Polytechnic has deferred his studies for a year to train full time, with the hope of making Singapore's bowling team for June's South East Asian (SEA) Games.
But it was not an easy decision for Jaris. Last year, he had to travel overseas almost every month for training stints and competitions to prepare for the biennial games here. Often jet-lagged, the 20 – year – old found it hard to balance his studies and sports. After much consideration, he decided to defer his studies for a year to focus his efforts on bowling.
Looking back at his decision, Jaris felt the preparation has put him in good stead for the SEA Games. "When I win competitions, it's not only for me. It's for Singapore as well," he said.
Jaris picked up bowling when he was nine and remembers spending his primary school holidays at Kim Seng Bowl where his dad's shop was located. While he won four golds at the National Primary School Tenpin Bowling Championships as a Primary 6 pupil at St Anthony's Primary, Jaris had not contemplated being a national bowler till a "life changing moment" when he was 14. He finished second at the Philippines Open, despite competing against bowlers who were older and more experienced.
Since then, Jaris has bagged several titles – such as the 2013 Commonwealth Tenpin Bowling Championships – and scored three perfect games. But his "most shocking" win came last year when he was named the 2014 Sportsboy of the Year by the Singapore National Olympic Council. With the likes of sailing world champion Loh Jia Yi among the nominees, Jaris felt he would not stand a change. "When he called my name, I was just so shocked and could not believe it," Jaris said, as he reminisced the moment with a smile.
The bowler is confident about Singapore's chances at the lanes for the SEA Games. Hoping to make the final team, Jaris said his focus is on the process rather than the outcome. "If you focus so much on wanting a gold medal, you might lose sight of the process," he said. "The process is extremely important getting the right physical and mental process is what often leads to success and medals.''