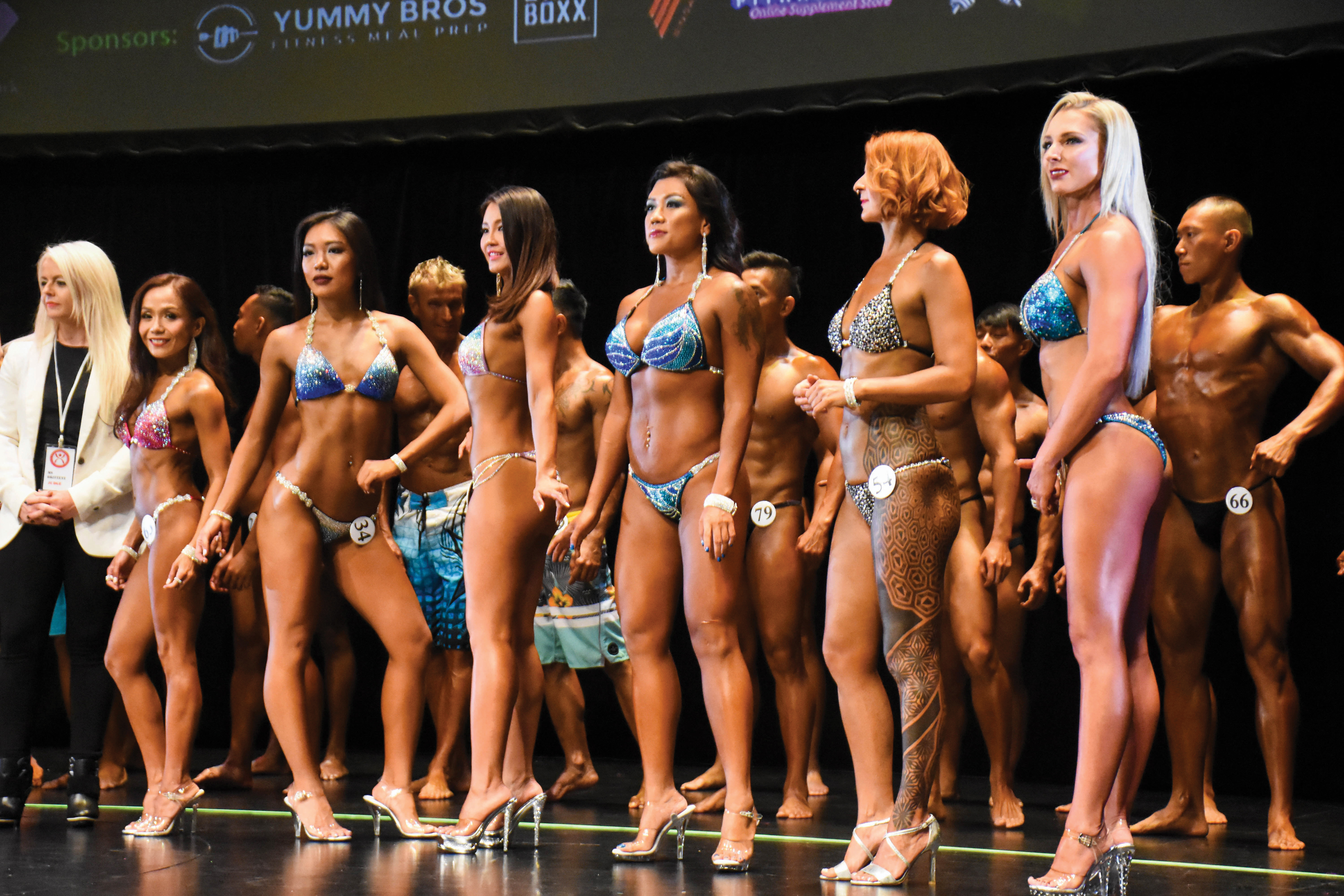 For the first time, a group of School of Sports, Health and Leisure (SHL) students organised the Natural Bodybuilding & Fitness Singapore International Championships as part of their final year project.
The event, which took place at The Republic Cultural Centre on Aug 3, 2019, was held during the Republic Health & Fitness Festival. The event attracted 2,500 attendees, including international and local athletes.
The highlight of the festival was the bodybuilding and fitness championships. Mr Aaron Chen Angus, Assistant Program Chair of Diploma in Health Management and Promotion, worked with his student leaders, Nurul Natasha, Georgina Koh, Winnie Ong, and Gerald Goh, to shine a light on natural bodybuilding due to the growing interest in this sport.
The Singapore Bodybuilding & Fitness Federation had been stripped of its national sports association status in August 2013 due to doping violations and issues with governance. Hence, the SHL students wanted to encourage natural bodybuilding as a sport while highlighting the dangers and side effects of prohibited drugs used for bodybuilding, such as steroids.
"Not many people take natural bodybuilding seriously. Most people want faster results to increase their chances of winning," said Nurul Natasha, 21.
Throughout the event, officials from the national anti-doping authority conducted random checks on athletes. Anyone who tested positive for drugs would be disqualified immediately. Third-year sports coaching student Claris Koey Yi Lin, who won 'Miss RP Fitness Model Championship', said: "I think natural bodybuilding is fairer, as it is possible to achieve a nice body without steroids if you go on a diet and train the proper way."
Besides bodybuilding, the multi-sport festival also included other health, fitness and sports-related activities such as mental health talks. This was aimed at promoting mental and emotional wellness.
Mr Chen believed that the event helps RP to establish itself as the centre of excellence for sports and fitness, and this event proves that RP students have the capabilities to organise such a prestigious event. "We are going above and beyond from what we did in the past by establishing ourselves as a player for the integrity in sports," he said.