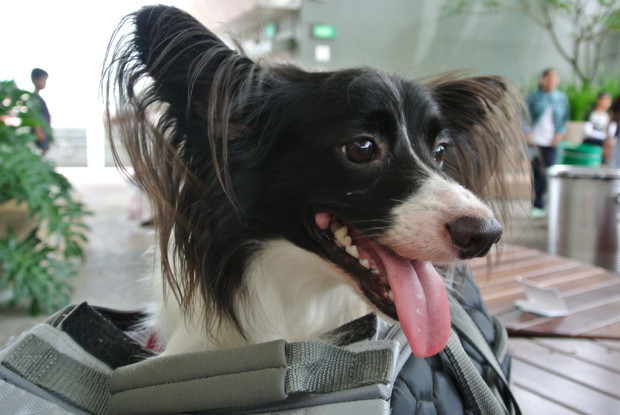 Lot One shopping mall in Choa Chu Kang was filled with not just shoppers but also furry visitors on June 28-29.
Cats, dogs and rabbits took spotlight at the mall during Heart for Animals, a student initiative by Republic Polytechnic's Diploma in Social Enterprise Management (DSEM) students with the help of students from Youth Entrepreneurship & Co-Op Interest Group.
In its second year, the event promotes pet ownership and raises awareness of animal welfare issues. It is supported by the Agri-Food and Veterinary Authority (AVA), Families for Life, Fei Yue Family Service Centre, National Youth Council, Pet Lovers Centre and South West CDC.
The theme for this year's event is 'My Family, My Story', to highlight the connection between families and their pets.
A total of 70 student volunteers from Republic Polytechnic were at the mall to help administer various activities such as balloon sculpting, crossword puzzles and a pet adoption drive.
In the midst of it all were animals, which were the main attraction for the children. They were brought by some of the organisations that were partners for the event, including Animal Lovers League, Cat Welfare Society, Guide Dogs Association of the Blind, House Rabbit Society Singapore and Society for the Prevention of Cruelty to Animals.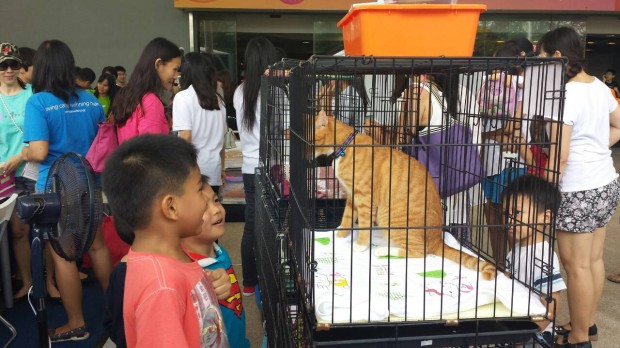 Mr Desmond Lee, Minister of State for National Development, mentioned that many pet owners here treat their pets almost like an integral part of their own family. However, there are still people who buy pets on impulse and when the family objects or the novelty wears off, some owners tend to choose the easy way out – abandoning their pets along the streets.
Ms Nurul Izzah, 24, Program Manager of Cat Welfare Society, agreed with Mr Lee and said that they have feeders that go around void decks to feed stray cats to ensure that they have sufficient food but they are also advised to clean up after two hours based on the National Environment Agency's guidelines.
Business manager Christine Tham, 37, brought her four-year-old son to the event to understand more about animals. "We can let our children understand more about animals, since they usually don't come in contact with them," said Ms Tham, whose family does not own pets. "This event also lets them know that it is not easy to take care of a pet and it's a lifetime commitment."