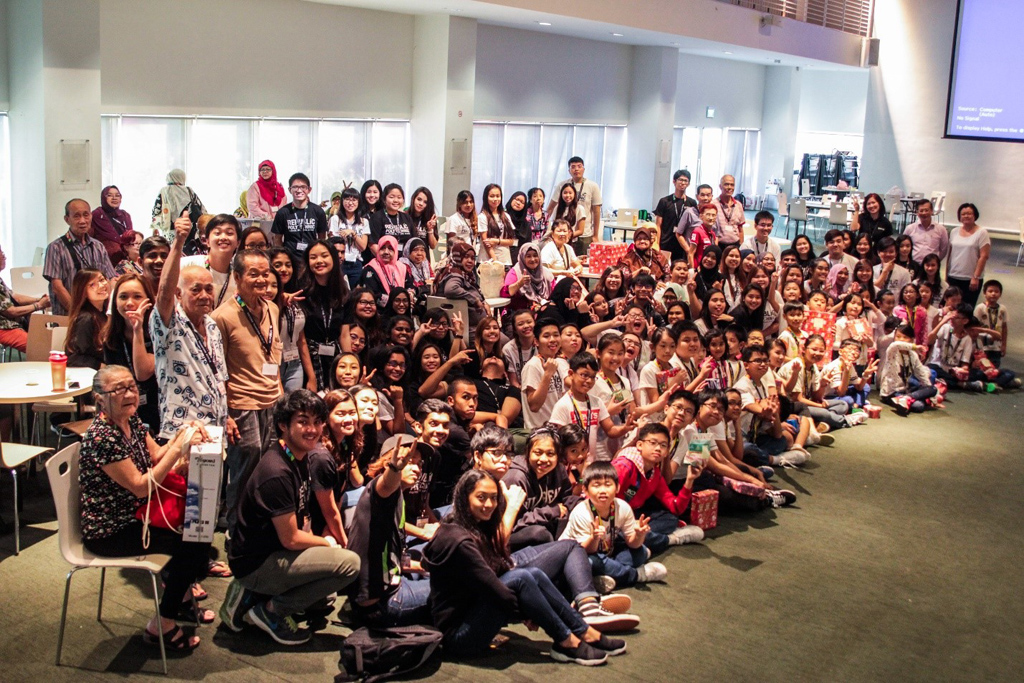 The School of Management and Communication (SMC) held its first Corporate Social Responsibility (CSR) event, PlayDate! With SMC on Dec 16 in Republic Polytechnic (RP).
Over 70 beneficiaries from low-income families from Sunlove Seniors Activity Centre (Marsiling) and Woodlands Care Corner attended the event. Each beneficiary was paired with two student leaders for the day.
They were treated to an array of activities, such as an adventure quest where they played traditional games like five stones and pick-up sticks. There was also a fun fair where they designed tote bags and made time capsules.
"I'm very happy because I've never come here (RP) before, and I enjoyed all the activities very much," said 68-year-old Linda Ng Foong Lian.
Echoing Madam Ng's sentiments, 72-year-old Chong Choy Yeng said: "My favourite activity was the designing of my time capsule. The student volunteers were very good and attentive too."
The time capsule comprised a small box filled with keepsakes – such as a Polaroid picture and letters penned by the students and beneficiaries – from the event. The beneficiaries brought the time capsule home after the event.
Organised by the four diploma programmes from SMC, the event was run by over 90 student leaders. Each diploma helmed different aspects of the event. These included the facilitation of games, managing the budget and logistics, packing of goodie bags, manning of booths as well as managing student recruitment.
SMC's staff and RP's Office of Student and Graduate Affairs contributed $1,000 worth of lucky draw gifts and food to the event. It was also partially funded by North West Community Development Council.
Those who volunteered for the event found it meaningful and rewarding. First-year Social Enterprise Management student Zilazamira Zulqhffri, who was paired with an elderly beneficiary, said: "The most rewarding thing about this event is that we get to be there for the elderly, even if it's just for a while, because most of the elderly here live alone and they can't see their children or grandchildren. So I thought that putting a smile on their faces just for a few hours could make me happy as much as it makes them happy."
"We thought that the elderly would be old and frail, but they are the complete opposite. They're very lively, fun and just full of energy," added first-year Mass Communication student Zinho Tertuliano De Costa, who was a game master for the event. "We had a really good time playing with them, despite the language barrier for the elderly being a bit of problem, especially when it came to the dialect groups."