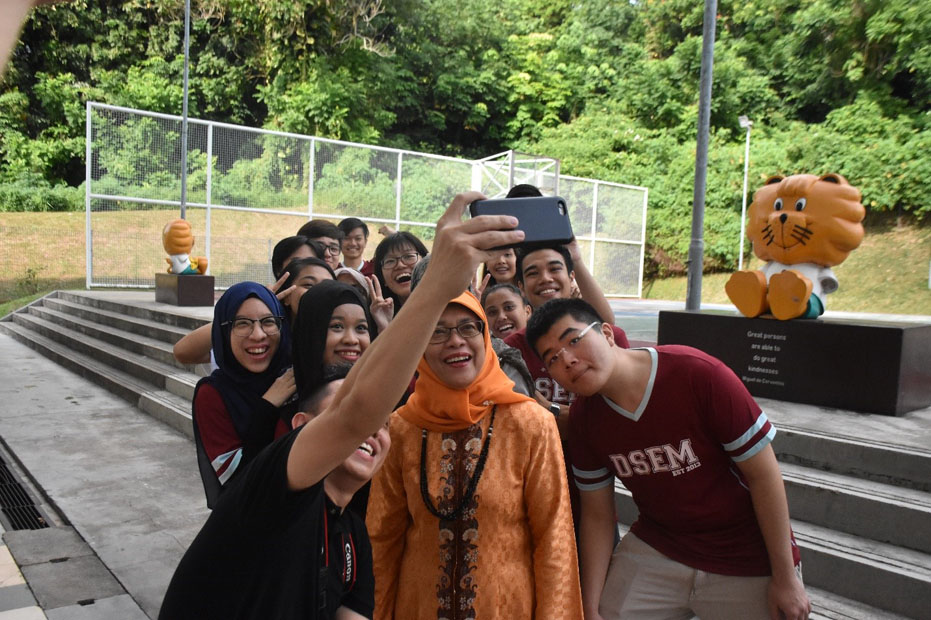 A team of 30 Diploma in Social Enterprise Management (DSEM) students recently organised an event for about 80 elderly living in the Marsiling area.
The students used traditional childhood games such as Bingo, Pick-Up Sticks and Five Stones during the "Loving Our Parents and Singapore" event to break the ice and get the elderly to reminisce about their childhood.
Held on July 30, the event's highlight involved painting pictures depicting various Singapore landmarks on white coloured planks. After the planks were painted, they were placed at the SunLove Home at Marsiling.
Christine Grace Luna Librojo Ganaban, a second-year DSEM student, said the event was "fun and meaningful" as she brought joy to the elderly. "Seeing them happy, makes me feel very happy," she added.
The students spent one-and-a-half months to organise the event. They also had help from 20 volunteers from the People's Association Youth Movement.
School of Management and Communication Director Warren Wang said the event paid tribute to Singapore's pioneer generation.
"All of them played a very critical role in contributing towards the society to ensure that every individual grow up in a good environment in the family as well as the workplace, contributing to the nation's growth," he said.
Madam Halimah Yacob, who was the Member of Parliament for the area and Guest of Honour for the event, hopes the event will lead to more sustainable programmes to engage the community in the future.
She said: "This event is meaningful, as it talks about honoring and respecting our parents and National Day. What I do hope is that apart from this programme and other activities, we could also think of a more sustainable programme, where you could see on a continuous basis, how the community could support our residents living in this area who are from needy families."