He is devoted to his passion for bird photography. Despite the weird looks and prejudice from others, he remained steadfast to doing what he loves.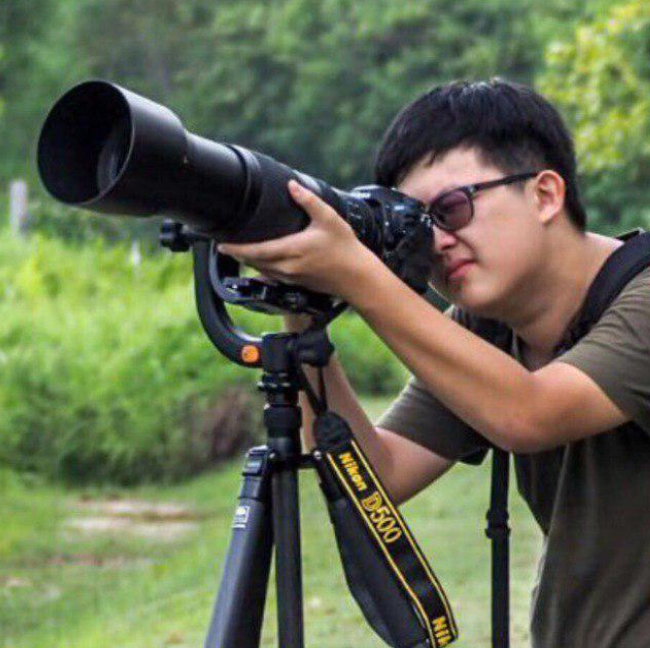 Many may not understand his hobby but Derek Wong Hoi Kit's passion for bird photography makes him ignore what others have to say.
Since he started four years ago, the 18-year-old has photographed about 140 species of birds. His family is fully supportive of his hobby and helps him to pay for some of his equipment.
Derek first started photography when he first joined his photography CCA in secondary school. He explored different kinds of genres such as landscape, sports and portrait photography, only to find out that his interest lies in bird photography when he went to shoot in a nature park.
The second-year Diploma in Mass Communication student remembered watching the bold and powerful eagle on a documentary when he was five years old.
"I've always enjoyed wildlife documentaries," Derek said. "I have always been amazed by how the cameramen could get such amazing visuals of wildlife. One of my favourites would be eagles catching fish. So when I got to learn photography in Sec 3, I grabbed a long lens and went out to nature Parks to shoot wildlife."
Derek's first photograph of a bird was a White Bellied Sea Eagle at Sungei Buloh, but remembered that the shot was "quite crappy and far".
Living in an urban city like Singapore, many may not know of places to find birds to photograph. Derek knows the most unexpected places to find them. He once took a picture of a rare swallow at a carpark in Ang Mo Kio. "You just have to look high enough sometimes," Derek said.
Late last year, he saw a migratory Oriental Dwarf Kingfisher at Gardens by the Bay. Chased from behind by a water hen, the kingfisher's head was stuck in the mud. But the kingfisher was eventually rescued and nursed back to health.
Despite the satisfaction of taking good photos, photographing birds is not easy. Birds tend to fly away when they see humans thus Derek must camouflage himself while taking photos. It is also challenging to get close enough to the birds and get them in good lighting to take a shot before they fly away. Therefore, a lot is invested in his equipment.
Derek uses a second-hand telephoto lens which costs $4,000. He works freelance jobs to buy some of the equipment on his own whereas most of it was with the help of his family members.
Derek has also influenced his father into this hobby and they often go for photoshoots together. During June 2018, they went on a six-hour road trip just to catch sight of the critically endangered blue-banded kingfisher species in Malaysia. It was around Kuala Lumpur and they had wait half-a-day in the forest to get the shot.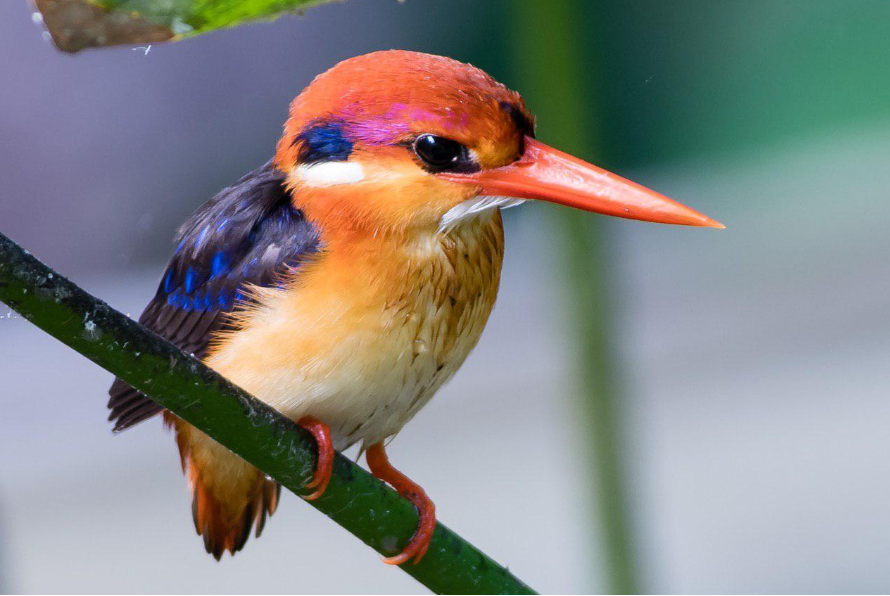 The hobby brings joy to Derek, even though some may struggle to understand the wait. "Different people have different perspectives," he said.