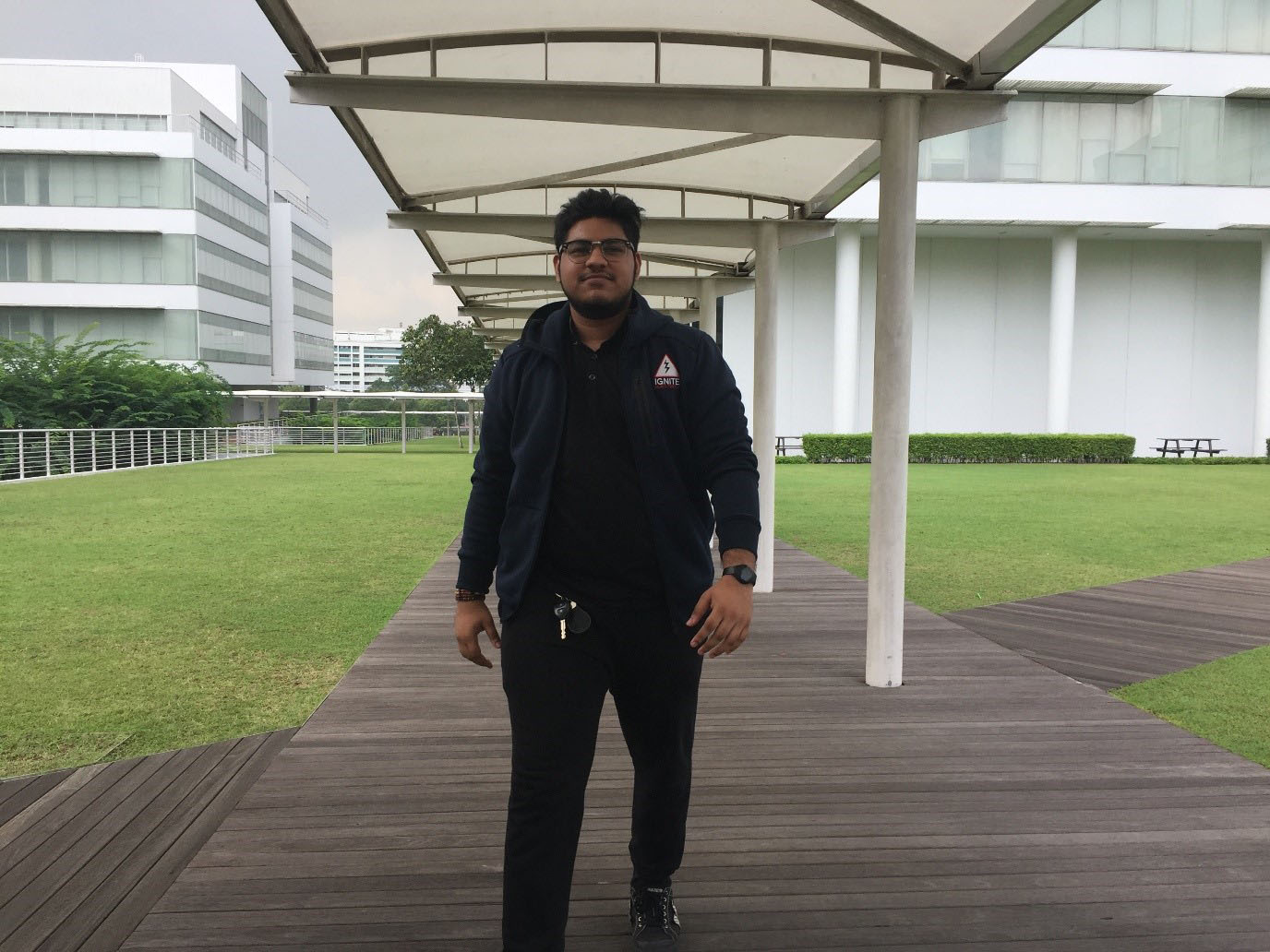 Driving to school does not stop Muhammad Farhan S/O Badriul Zama from clocking more than 10,000 steps daily for RP's Steps for Good Challenge.
The third year student from Diploma in Electrical & Electronic Engineering said: "Driving did not hinder my daily step goal of 10,000 steps per day. Instead, I used that as a motivation & told many people that if I am able to clock my steps more than the 10,000 step goal while driving every day, anyone will be able to do it".
Another RP student, Zac Tan, ditched the bus to walk to school to clock in the number of steps every day – but not without sacrifices.
"The transition from taking the bus to walking every day was tough," said the third-year Diploma of Aerospace Engineering student. "I had to wake up 10 minutes earlier, walked under the scorching sun and when I reached school, it felt like I've just taken a bath in my sweat."
Zac and Farhan are just two of the estimated 7,000 participants in the Steps for Good Challenge in RP, organised by the Health Promotion Board. Held from Oct 26 to Dec 18 last year, the challenge aimed at getting students, staff as well as the public to participate in RP's Steps for good challenge, in exchange for raising money that will be contributed to the RP's education fund.
Participants who signed up for the challenge received a free step tracker which would then track the number of steps they clock in a day using the Healthy 365 smartphone app, which is the official application used for the challenge.
During the official challenge period, participating schools like RP could accumulate the total number of steps clocked by its participants. This would then be translated to monetary donation for the school. The donation amount varies from $2000 for 235 million steps to $10,000 for over 375 million steps.
This charity element to the challenge was what motivated Farhan to ensure that he clocks in the 10,000 steps daily despite professing that he drives everywhere.
"All big things start off with small contributions," he said. "In the case of this programme, simple things that we all do daily (walking) can contribute to the well-being of those in need as our steps are for charity."
For Zac, besides keeping healthy, he felt a sense of accomplishment at being able to help out the less fortunate.
"The sense of achievement at the end of the day is twice as much, since I know that the effort I've put in is for a good cause and it's for the better of my health," he said.
As RP participants clocked more than 375 million steps in the 2.5 months long challenge, RP received a cheque of $10,000 which was presented to Mr Fong Yew Chan, RP's Senior Director of Student Services and Planning, on April 26.