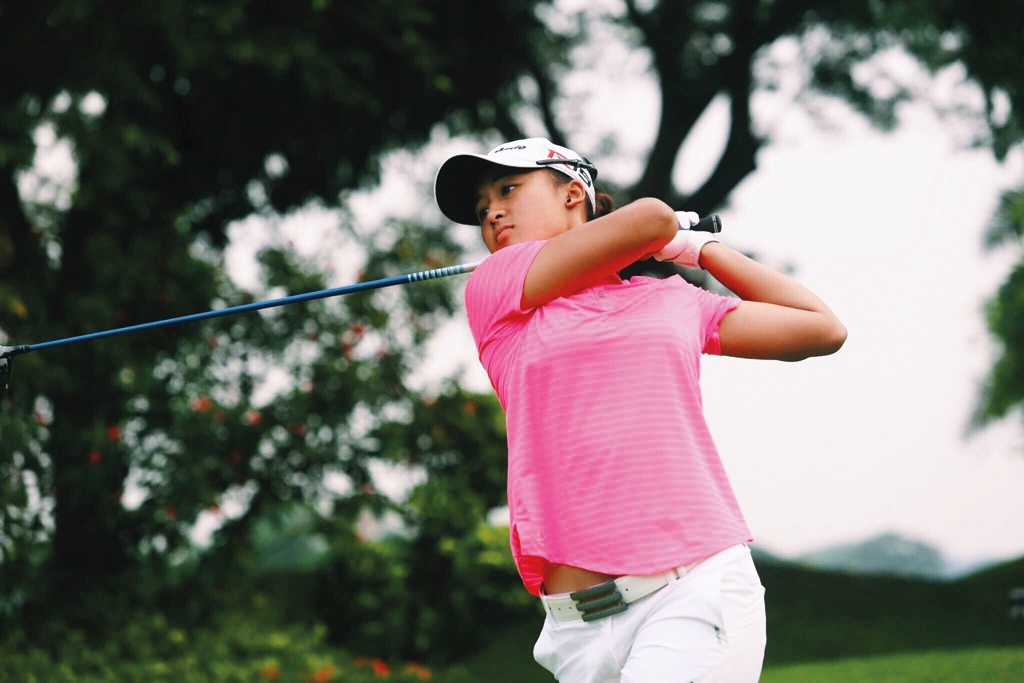 She may not yet be a household name, compared to her mentor Mardan Mamat. But Maisarah Saadon has her sights set on picking up the mantle of Singapore's top professional golfer and inspire others in the Malay community.
After dropping out of school, Mardan became a caddie where he learnt the game, turned professional and became the first Singaporean to win a European Tour event.
Maisarah, a second-year Sports and Leisure Management student at Republic Polytechnic, said: "I look up to him because he came from a poor background but still managed to climb his way up and became the number 1 golfer in Singapore."
Others may also soon be taking note of the 19-year-old. She gained prominence earlier this year when she was among the youngest golfers to tee off for a place at the 2016 HSBC Women's Champions tournament. Even though she did not make the cut, Maisarah described the chance to compete for a place in the US$1.5 million event in March as "a dream".
Maisarah started playing the sport at the age of seven when her father Saadon Senari brought her to the golf range. She has been hooked on the sport since.
Mr Saadon, who has been playing the game for more than 20 years, is often beside Maisarah on the course to give her tips and advice. "As a father, I am very proud of her achievements," said Mr Saadon. "And I will continue to support her as much as I can."
To help her juggle her studies and training, Maisarah entered the Singapore Sports School in 2011.
As she would often spend the day training on the golf course, Maisarah would spend her evenings hitting the books. The experience has made her more independent and responsible, she said.
Maisarah, who has been adopted by Mardan at Raffles Country Club, is aiming to enter the national squad so that she could represent Singapore in major tournaments, like the Southeast Asian Games.
In September, she will competing in the Sime Darby qualifiers in Malaysia so that she could make the cut for the Sime Darby Professional tournament.
"As a student-athlete, I have to sacrifice my social life and everything else just for the sport I love," said Maisarah. "So, if there's anything that I would want to say to other student-athletes out there is to always try their best and keep believing."