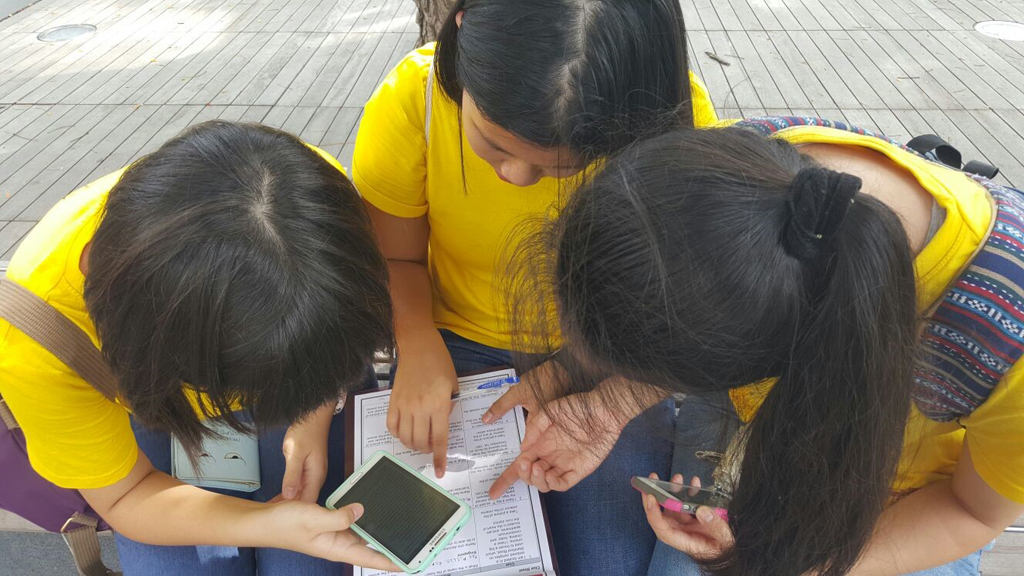 THE Civic District saw a hive of activity on the morning of Sept 8, as students from 10 secondary schools went through an Amazing Race-inspired race in the morning leg of the Hospitality Race 2016.
Held for the first time by Republic Polytechnic's School of Hospitality (SOH), the race aimed to give students a taste of the hospitality and tourism industries. They were tested on the different areas of the industry including questions about the business aspects or operations that had to be considered when working in the retail sector.
The afternoon leg of the race was held on RP campus.
When asked about the reason behind the race format, Ms Yeo May Lee, the project manager of the race said it was due to the culture of learning hospitality.
"Hospitality is more about the experience and interaction with your guests and customers," she said.
Through hands-on learning, students were introduced to the wide spectrum of the hospitality business which includes wellness, medical tourism, customer service, events and even fitness.
"Hospitality is not just about hotels," Ms Yeo said.
Participants were not allowed to Google their answers. Nor were they allowed to travel using other modes of transportation besides walking. On top of the quizzes and pit stops, participants were also tested on their own communication skills, time management and their teamwork.
"Communication skills is actually very important because I saw some of the teams struggling just now," Ms Yeo added.
The winning team, Team NBSS 1 of Naval Base Secondary School, agreed.
"Nothing was easy," said Mohamed Azman Bin Mohamed Ashtik, 15, one of the team members. "But we told ourselves: it's now or never."
The winning team took home $800 worth of CapitaLand vouchers and a medal.
Following this year's success, Ms Yeo hoped to host another hospitality race in 2017. However, this time, she hoped to rope in more students as the race planners or participants.
"We can also collaborate with other schools (in RP)," Ms Yeo said.