NUR ATIQAH MUSTAFA meets a key member of the The Noose team, the irrepressible Suhaimi Yusof.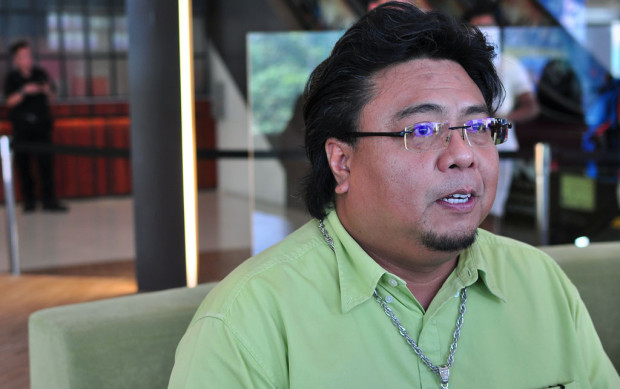 I had my questions all prepared but I was nervous interviewing a man who has spent 24 years in the media industry. It turns out I didn't have to worry.  Famous for his multiple comedic roles on TV, Suhaimi Yusof put all my worries aside as he started the ball rolling. As soon as I was done with my introduction, he went: "OK, I know already. Let me tell you a story!"
Suhaimi was one of the two representatives from The Noose at Channel 5's Localicious road show event in June.  Portraying his role as 'Jojo Joget', Suhaimi entertained the crowd with his usual on-screen antics.
However, as the actor sat before me in his bright green shirt and a pair of dainty spectacles replacing Jojo Joget's aviators, he appeared more like a fatherly figure. Suhaimi was in a jovial mood as he jumped right into the interview to discuss the on-going news parody series.
The Noose, he said, was a 'god-given programme'.  With all the different characters that he has played throughout the seven seasons, he explained how each day presents him with a different experience.  His many characters include the Tok Rafi and Tytanick Yonoyono, the blue avatar.
The job of bringing a scripted character to life is also nothing new for Suhaimi, who started acting in 2001. (His first acting role in English Television came in 2001 in the family sitcom, Living With Lydia.) Even before this, he had learnt to make his speech animated when he began his career as a radio broadcaster with WARNA 942FM.
With every script handed to him, Suhaimi tries to add his own flavour to the characters. He adds: "So in that way, it becomes a part of you. So it is not a dialogue anymore, it is part of your speech, a part of your thoughts."  His act is even convincing enough for his wife who gets confused with who he really is, jokes Suhaimi.
The father of three explains how his family has grown used to his career.
"Their friends get excited and they'll say, 'You Jojo Joget son! You Jojo Joget daughter!' and then they'll always say things like, 'I wish I had a father like that because I'll always be laughing my socks off all the time'. But my son will reply by saying, 'It's not true because you haven't seen Jojo Joget spanking you yet!'"
Being a common face in the media industry has made Suhaimi a household name in Singapore and he is regularly stopped by hawkers, gawkers and people from all walks of life.
His weirdest encounter yet is a man who he met along Orchard Road. "This guy took a photo with me as I was walking down Orchard Road. One km later, I saw him again and he took a photo with me again. And he kept doing that!"
But because he is the consummate professional, Jojo Joget simply skipped along with a smile.
Catch the new season of The Noose beginning Sept 9 at 10pm on Channel 5.