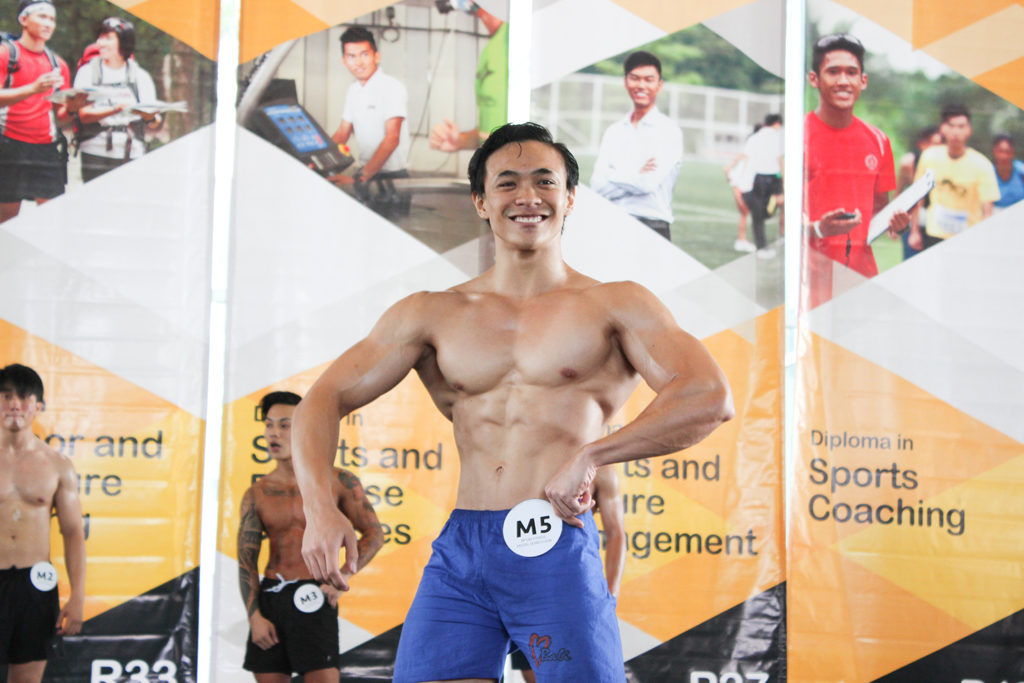 The Republic Polytechnic ON Fitness Model Search made its return at the Open House on January 7, after the event's successful debut last year.
The search – organised by sports and leisure management students as their final-year project – began last November via onsite registrations which attracted over 100 participants. This number was whittled down to eight female and nine male finalists by the day of the competition.
The contestants were judged by a diverse panel consisting of representatives from the event sponsor, Optimum Nutrition, and an RP lecturer in three segments – individual posing, call-out session and pose face-off. Contestants were scored based on their physique and stage presence.
Health management and promotion student Darwin Ramirez emerged victorious in the male category, even though he admitted the win did not come easy.
"The hardest part is probably stepping on stage at my peak because I have to tweak my diet and go on stage looking strong," the 21-year-old said. "We athletes have to be in top condition even at our weakest, being dehydrated and having not eaten."
Darwin acknowledged he had little knowledge about posing. When he was asked on stage where he got his posing skills from, he admitted he had relied on YouTube tutorials.
Along with female category winner Amirah Fatin, Darwin walked away with a hamper sponsored by Optimum Nutrition. Prizes were also given out for Mr and Miss Popular.
"Winning isn't everything. It doesn't matter how you are placed in a competition and it is not the end of the world if you don't win it," said Andrew Johnson, 45, ON chef who was one of the presiding judges. "Keep it as a journey, keep it as a lifestyle and then you will go a long way."