Ever wanted to scare your friends using something else aside from your common spiders, clowns and scarecrows? Here are five unique tricks you can pull on your friends ranging from the mere comfort of your mobile devices to the ones you can DIY:
1. Scary Soundboard Pro Application
Planning a Halloween Party of your own and running out of ideas on how to entertain your friends? Try getting everyone to sit close together and then switch off the lights. Start reading for them ghost stories and include some scary sound effects to make the story come alive.
In order to make that happen, try the Scary Soundboard Pro, an application that provides over 20 variations of sounds to set the creepy mood. They have every sound effect you might need, ranging from thunder strikes to heavy rain. Play the sound effects as you progress through your story, and witness the terrified reactions from your friends.
This app is available for free on both the Android and Apple App Store.
2. Scare Your Friends Application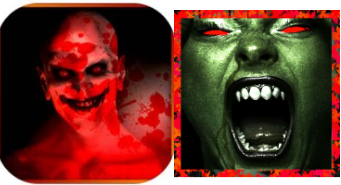 Ever got shocked by videos where a creepy face suddenly appears on the screen? You can now download an app to scare your friends with it.
All you have to do is choose the kind of characters you prefer before it appears on your screen within the stipulated time. Once chosen, begin the 'game' and let your friends play it. A good way to scare your friends, and share laughters at the same time.
The free application is available on both the Google and Apple App Store.
3. Cheesecloth Ghost Figure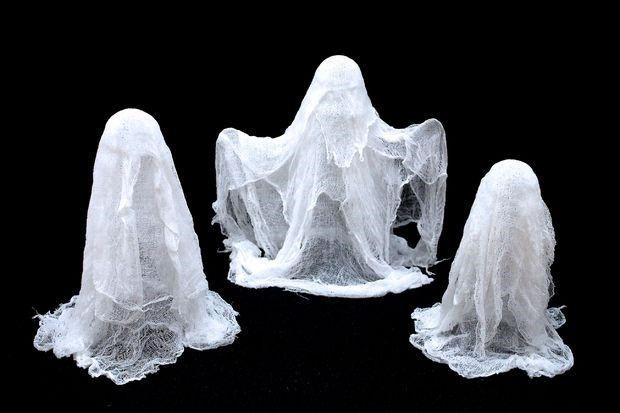 If merely hanging a white cloth to scare off your peers is no longer working, try this cheese cloth idea instead.
Distinct by its gauze-felt material, it droops off even on the edges to give a more realistic appearance. A top off, adding a light source underneath would cast a double-visioned shadow.  
Just a tip, try making your 'ghosts' bigger and taller, and it would be great to add on a printout of  creepy-looking eyes on the 'head' of the 'ghost'. Simply hang it in a tucked corner of your friend's room or favourite hangout, switch off the lights and let the scaring begins. 
Things you'll need to get the 'ghost' up and running:
Cheese Cloth

Balloon (to give off the round head shape)

Bottle to make the ghost figure stand whilst waiting for it to dry

White Glue
Find out the steps to make the figure here: http://www.instructables.com/id/how-to-make-cheesecloth-ghosts/
4. DIY Head In A Jar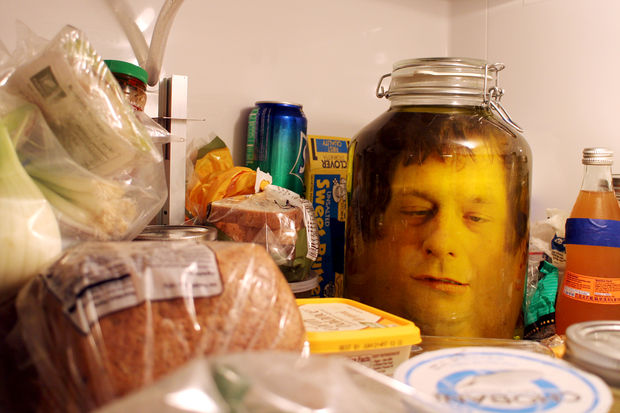 A head in a jar might not sound like the scariest thing around, but it is sure to set an eerie mood anywhere you decide to place it in. Instead of getting a ready-made one, why not try to make one yourself and customise it with either photos of your own or even your friends?
If you decide to place the head in a tucked or dark corner, it's better off to be filled in jar of luminous food colouring. This would radiate a glow in a dark effect as a top off.
Things you'll need:
Laminated portrait print out of a person

Glass Jar

Water

Food Colouring (the darker, the better)
Find out more on how to put together the jar here: http://www.instructables.com/id/head-in-a-jar-prank/
5. Fake Hand
If you have seen those extra hands in photographs which have gone viral, now's the perfect time to prank your own peers too. Simple to make yet realistic looking but just a tip from us, stay away from those flying hands of your peers smacking you in shock!
Things you would need to make the fake hand:
Latex Glove

White Glue

Red paint/ artificial blood

Cut-out cardboard of your hand

Straws

Strings
Find out the steps to creating the hand here: http://www.wikihow.com/Make-a-Fake-Hand