Though age is catching up with her, Jasmine Zhang refuses to let it stop her from keeping an active lifestyle.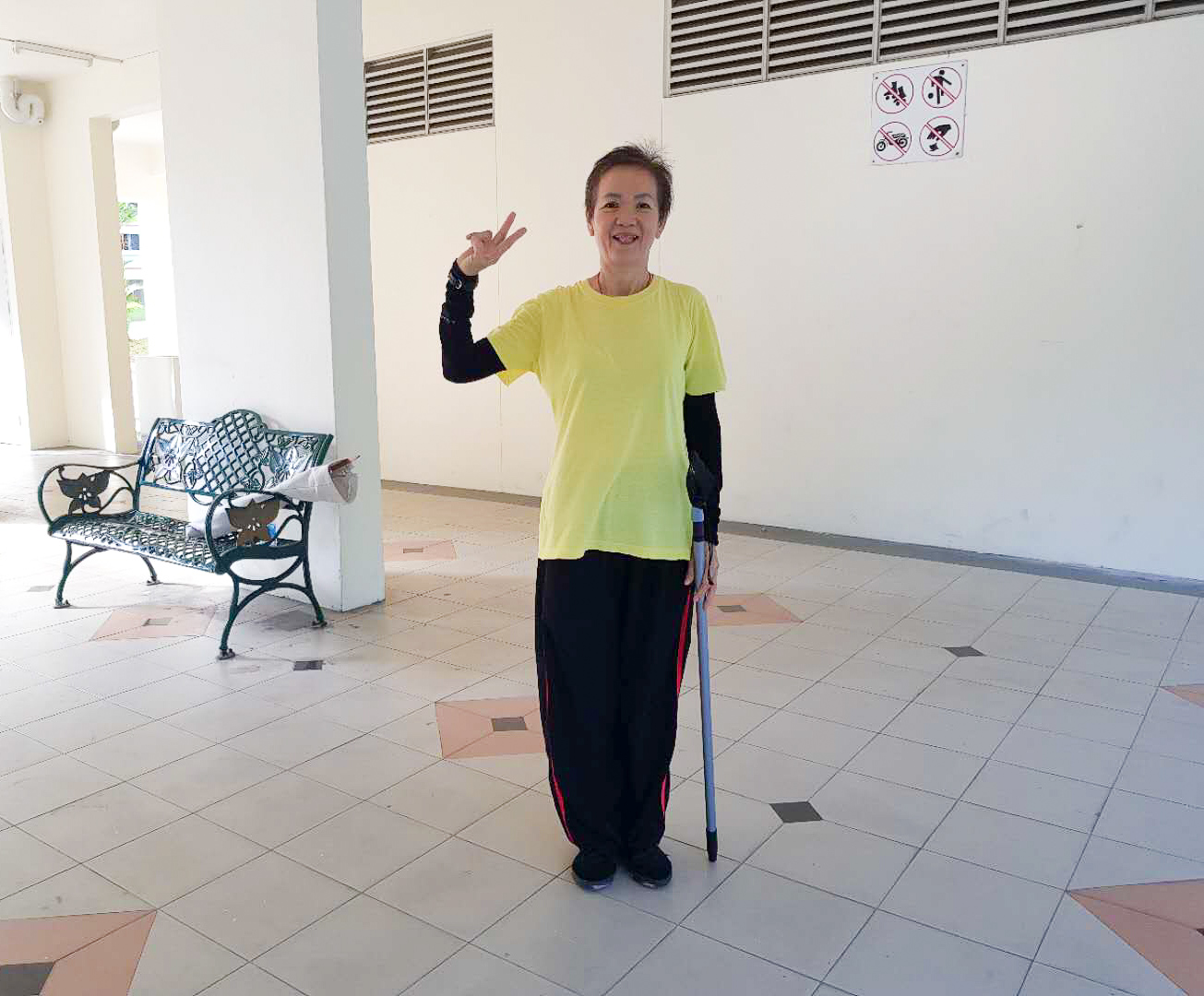 If you often alight at the bus stop opposite Republic Polytechnic on Mondays to Fridays, you will see a familiar face practicing martial arts at the void deck of Block 872, Woodlands Street 81. You may even have marveled at her determination to be exercising early in the morning when all you wish you could do is go back to your comfortable bed.
Jasmine Zhang, a housewife, practices taiji at the void deck every weekday morning. Despite her age, she is determined to keep an active lifestyle and not let her age be a stumbling block. Armed with her Taijijian (Taiji Sword), she makes her way down to her void deck of the block for the session at 9 a.m. every weekday morning.
"I used to practice at Admiralty Park last time," the 62-year-old said. "Now that I'm older, I switched to practicing below my block even though the air quality is bad because of the cars on the road."
Mdm Zhang's interest in Taiji did not just stem from wanting to maintain an active lifestyle in her old age.
"I actually had an interest in Taiji since I was young," said Mdm Zhang. She first started learning taekwondo and practiced it for two years. In 2004, she became interested in Taiji instead. Now, Mdm Zhang performs the Chinese martial arts six days a week, training at her void deck every weekday and attending classes at Woodlands Community Centre every Saturday.
Even though classes are held once a week, Mdm Zhang says that "you will only improve when you keep practicing". Besides taking time out to practice every morning she also goes running by the waterfront two days a week.
When asked about a piece of advice she would give to youths, Mdm Zhang said that younger people should consider learning taiji while their bodies are still agile. She adds with a laugh that young people who can lift their legs higher than those in their golden years should take advantage of their youth to keep their bodies fit.