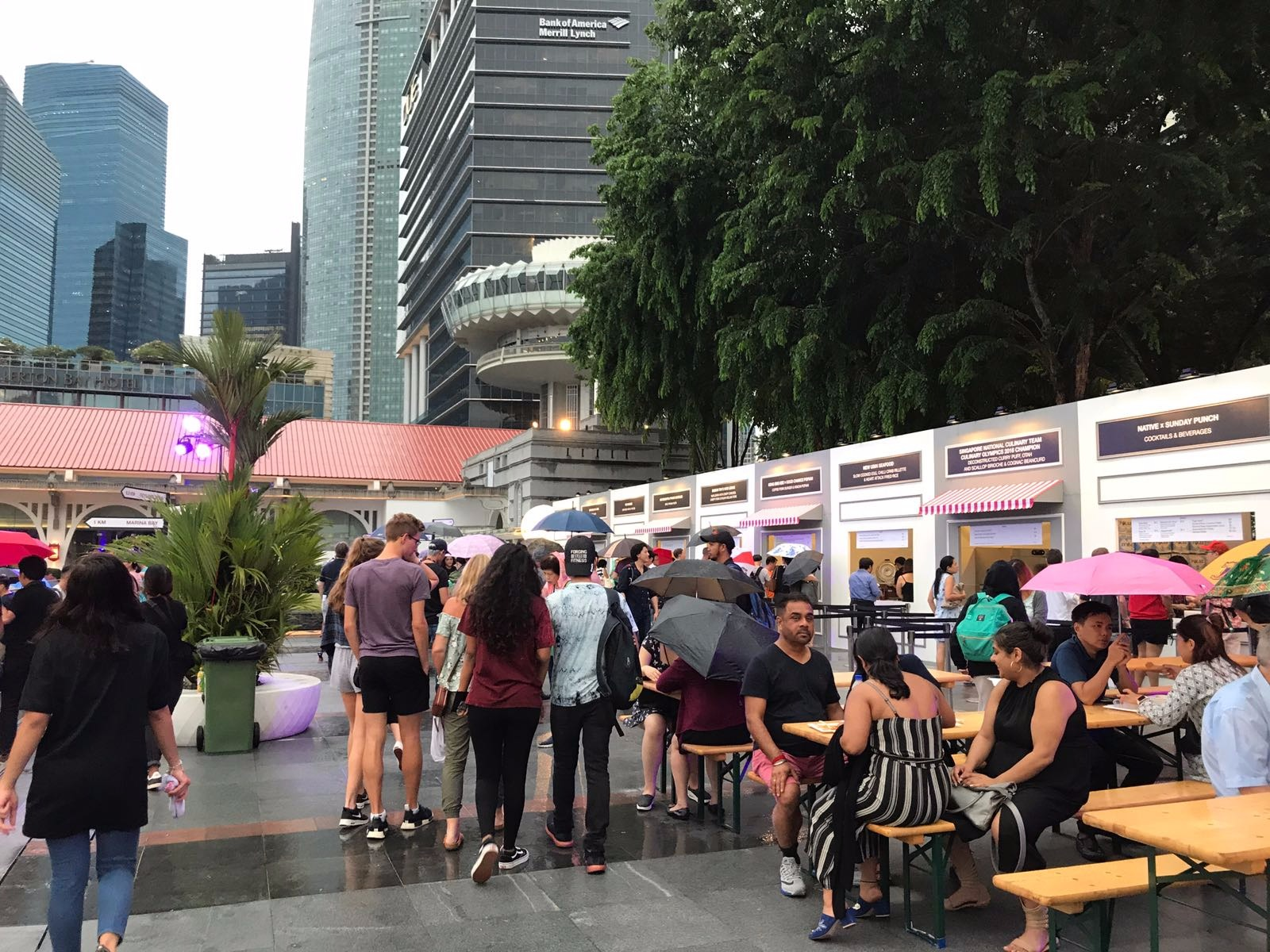 The annual Singapore Food Festival returned this year, with local favourites such as curry puff and nasi lemak given new and contemporary twists at the event's signature event STREAT.
Chef Teo Yeow Siang, who captained Singapore's team that won two gold medals at last year's Culinary Olympics, presented a curry puff dish which was cooked using western cooking techniques but with traditional ingredients.
"The curry puff is your basic curry chicken but the potato is made into a foam with some crispy fritters. So everything you get from a curry puff is deconstructed," he said.
Chef Shen Tan, Culinary Director of Gastrogig which specialises in custom and pop up events, returned back to her roots as a hawker selling nasi lemak and presented a new twist to the dish.
"This nasi lemak has nine ingredients and when you eat it, you don't just taste coconut or pandan," she said. "The whole point of it is to make it multi-layered and more complex."
Held at Clifford Square besides Fullerton Bay Hotel on July 14 and 15, STREAT also featured familiar favourites from New Ubin Seafood, Peranakan Khek and Whampoa Prawn Noodle. Organisers said the event was meant to focus on Singapore's favourite dishes, while encouraging chefs to develop new twists.
"There's a lot of inspiration of bringing in new things and also the old thing, so it's a mix and match of old and new altogether and coming up with creative things for this event," said events executive Nur Danial.
By holding events such as STREAT and inviting the public to celebrate culinary creativity, Chef Teo felt it would promote Singapore cuisine to visitors from different cultures.
"As an Asian chef and as a Singaporean chef, you need to introduce this cuisine to the world. And by using different techniques all over the world, there is something that they can recognise and this will help us make inroads into their culture and they will accept it more," he said.
Chef Tan felt STREAT would serve two groups – tourists who are new to Singaporean cuisine and Singaporeans who are familiar with the traditional favourites.
"Obviously, you want to introduce tourists and foreigners to Singaporean cuisine in a way that is not intimidating and I have to say, because I used to bring all my overseas friends and even work people to a hawker centre to eat, it is intimidating. So tourists can actually come here and try something for the first time without the intimidating language barrier," she said.
"For Singaporeans, it's great because we are putting a spin on the old tradition favourites and they can try different things that they maybe only saw in one way."
The two-week long Singapore Food Festival ends on July 30.