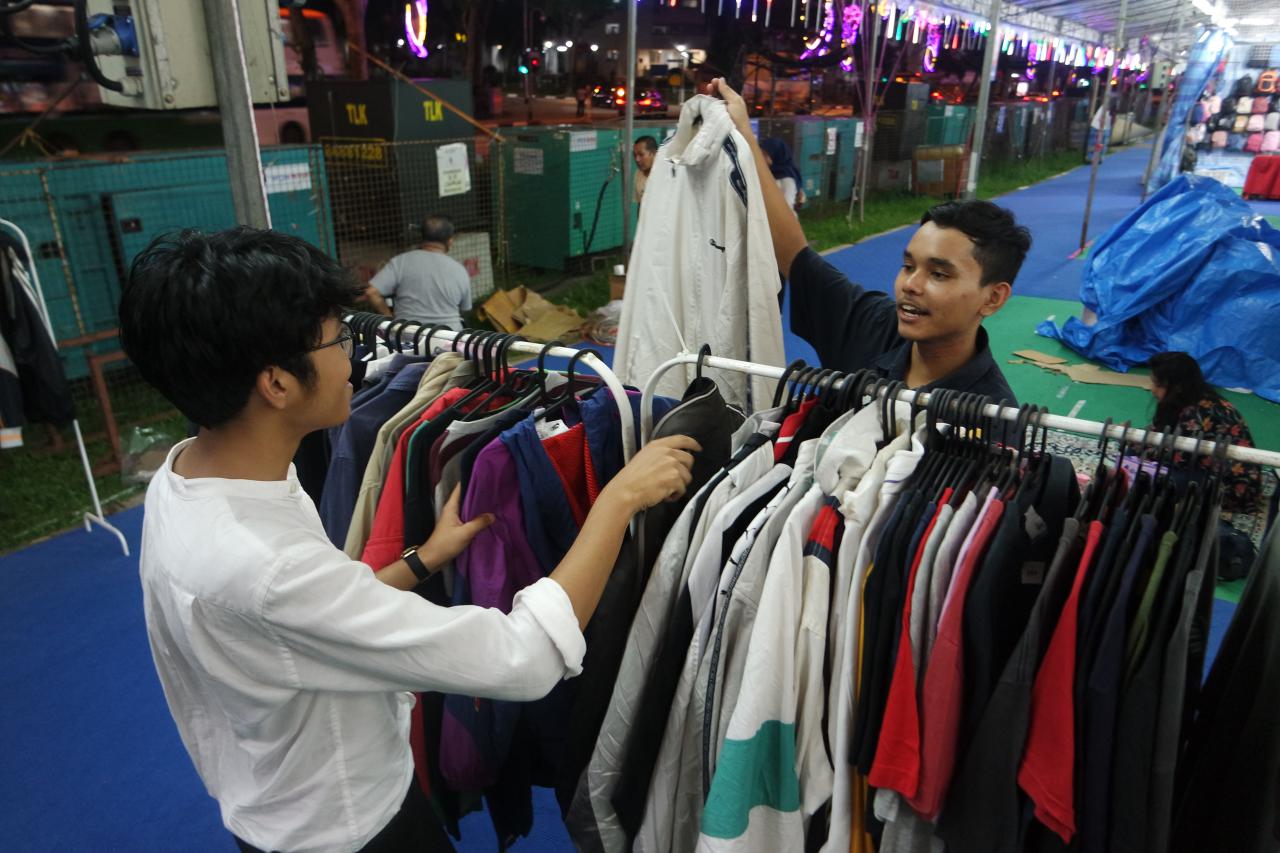 Saut Sihombing has gone to great lengths due to his love for vintage clothing. The School of Hospitality student has set up pop-up shops across Singapore, gone door to door around RP to publicise his business and even invited potential customers to his Pasir Ris home to browse the items he sell.
Saut, who runs online vintage shop VintageSatay, first stumbled upon the vintage scene in late 2017. While browsing YouTube, he found the Round Two channel – a show ran by the founders of the famous vintage clothing store in Los Angeles and New York.  At the same time, Loopgarms a vintage clothing store in Singapore rose to fame and Saut decided to start his own business. 
VintageSatay has since developed a following, with the online store's Instagram account growing to more than 3,370 followers. Even though he is passionate about his business, Saut has met with some resistance. 
The 19-year-old said: "My family members don't really agree to me running this business, they don't see the potential behind it. But maybe if they opened their minds a bit, they would see that they've been doing this in other countries since hundreds of years ago."
One family who has been supportive of Saut is his father. Saut's inventory of rare and unique clothing come from his father, who used to own a skate shop in 2005. At Saut's first pop-up store at Clarke Quay, his father brought the five bags of clothes on his motorcycle. 
"He's not getting any younger," Saut said. "VintageSatay is a way for me to bond with him, and for him to relive his younger years, running his old skate shop."
Saut recently rented a stall at Geylang Ramadhan Bazaar. F&B business 21 Sliders has also contacted Saut to open a pop-up store when they officially opened their first F&B outlet, at Sim Lim Square.
While his business has meant that he has spent less time with his friends, Saut has grown closer to his father. "To most teenagers, they might find it sad that they aren't spending much time with their friends anymore, but I see this as an opportunity to bond closer with my father," Saut said.